A New Look for the Life Ayurveda Resort
Posted on September 8, 2017
---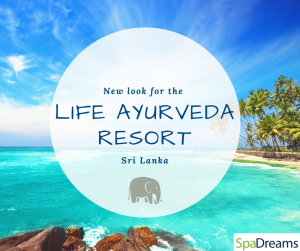 Sri Lanka presents itself in unbelievable variety: endless tropical beaches with glaring coral reefs, ancient ruins of long-standing empires and legendary sanctuaries in the midst of green tea plantations. The island paradise is a land for explorers – where beautiful discoveries in the Indian Ocean will await you. In recent years, the island has developed from the secret tip to a well-known dream destination.
Here, a unique charm is the beauty of all senses. Aromatic scents of curry and tea are rising through the air and smiling Sinhalese are always here to welcome you with warm wishes to their island. By travelling to Sri Lanka, you will simultaneously embark on a journey that will lead you to your inner center. After all, the ayurveda healing art is nowhere else as colorful as here – not even in India. It is known as the "Knowledge of Life", which is based on inseparability of the body and soul. Ayurvedic treatments take into account all aspects of human being in order to reconcile them and achieve a state of perfect health.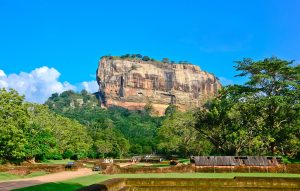 At the Life Ayurveda Resort in Sri Lanka you will dive into the exciting world of ayurveda while pampering yourself all around. Your feel-good resort nestles in the dreamlike landscape of the south-west coast, near the picturesque fishing village Talpitiya, and radiates origins of the Sinhalese culture. The centerpiece is the luxurious Ayurveda Center with its own herb garden – no wishes are guaranteed to be left behind here!
A team of trained ayurveda doctors and therapists will take proper care of your well-being and assist you with the authentic ayurvedic treatments. During an herbal bath located at the natural stone pool, you will loosen your muscles and let yourself breathe deeply – everyday stress and worries will suddenly drift away. Your extra portion of deep relaxation will be reached by using peaceful meditation, in which a Buddhist monk brings you closer to your true self.
New Look For the Life Ayurveda Resort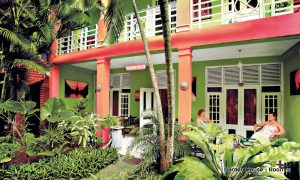 At the moment, the Life Ayurveda Resort is closed for an all-round makeover, including new renovations which are set to be finished in October: look forward to even more relaxation and balance in a fresh ambience!
Start your morning at the brand-new Vita-Parcours fitness trail, to recharge your batteries. As the fresh air invigorates you, the movement generates the energies to flow smoothly in your body. Now you are ready for a day full of ayurvedic wellness treatments and Sinhalese adventures! Go on a stroll through the surrounding areas and explore traditional villages and unique flora and fauna during a guided "Country and People" Tuk Tuk Safari tour. After the classic and authentic ayurvedic treatments, such as the Shirodhara-  a warmed oil treatment poured gently onto the forehead for a soothing and relaxing feeling, end your day with a walk across the barefoot path in the resort's garden to clear your head. The conscious running over the mineral stones helps actively against migraines and stress and triggers blockades.
A Wonderful Special For the Reopening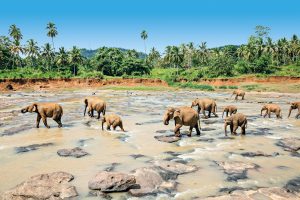 Has the wanderlust beguiled you? Then it's time to pack the suitcases and experience your adventures! Sri Lanka is waiting for you – and the Life Ayurveda Resort is offering some special surprises. New glamor, exotic charm and many new extras to make you feel at home to make your Ayurveda holiday a memorable experience. SpaDreams invites you to a wonderful holiday and gives you a 5% exclusive discount for the reopening of the resort – all October long. Get ready to find your inner center!