Ayurvedic Recipes for a Healthy New Year
---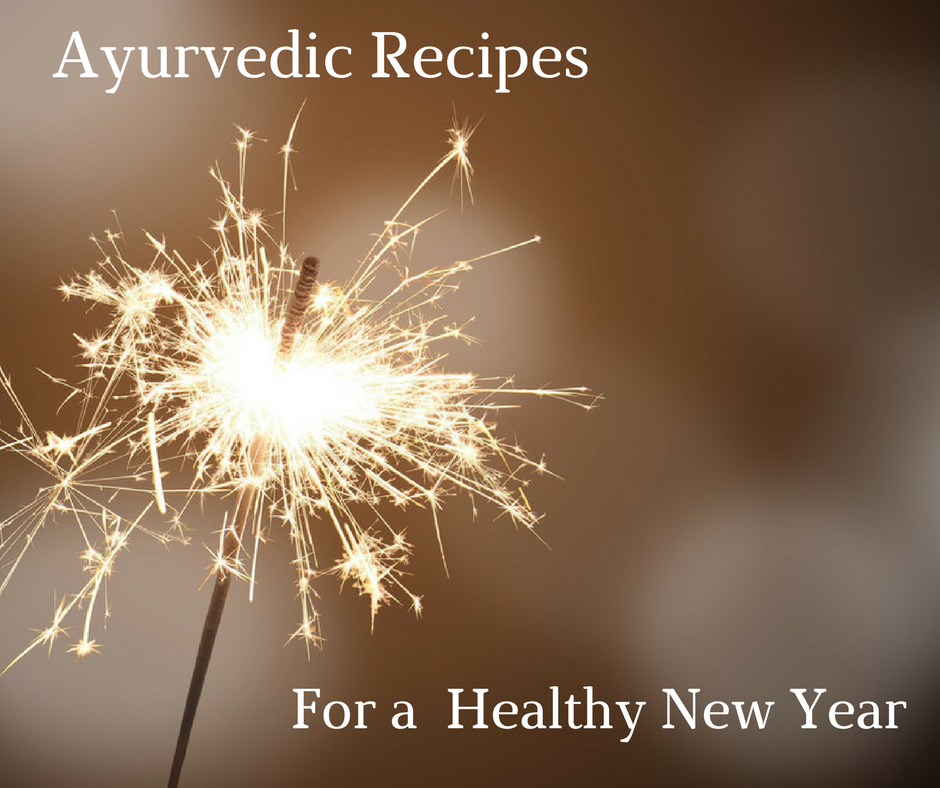 It's cold and breezy outside? We have the perfect solution! Before the New Year arrives, we created a delicious Ayurvedic recipe, which warms the inside and sweetens the time until the New Year in a healthy way. 😊
In Ayurvedic recipes many think of elaborate dishes with exotic ingredients that are difficult to purchase – wrong! It's very simple. According to Ayurvedic teachings, special foods are considered warming. These include spices like chili, ginger, pepper and cloves. In addition, "hard" vegetables such as carrots, celery, pumpkin and beetroot as well as nuts and seeds to warm the body from the inside. But today, we have a classic recipe for you – cookies!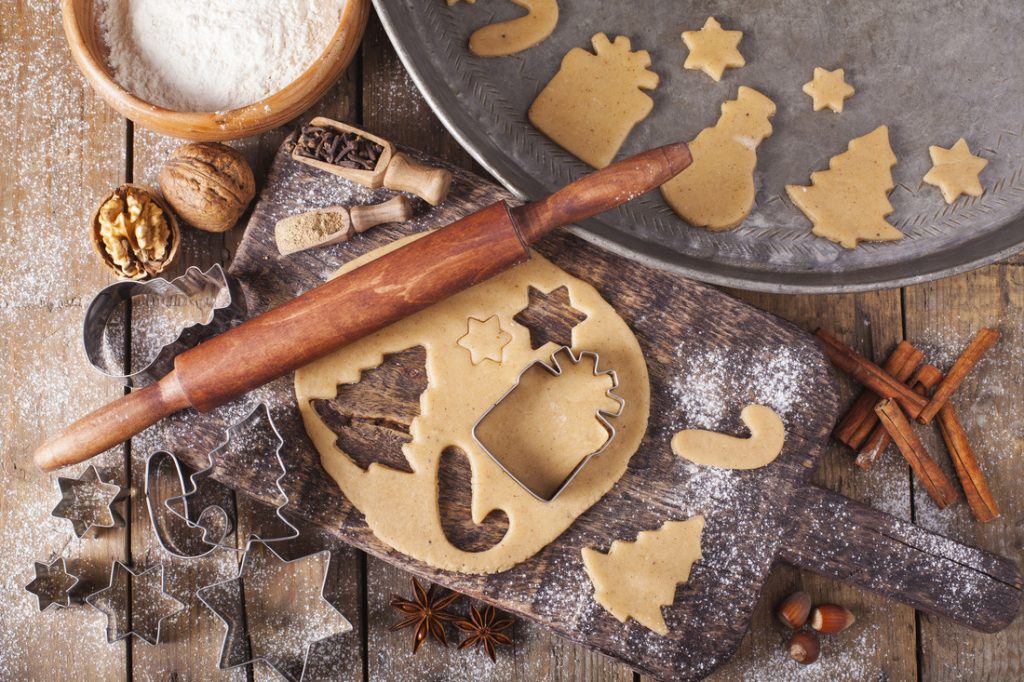 Ayurvedic Sesame Cookies
Preparation time: approx. 1 hour
Ingredients for about 75 cookies:
300 g of spelt flour
125 g of butter
175 g of raw sugar
90 g of sesame
1 tsp bourbon vanilla, ground
2-3 tablespoons yogurt
Preparation:
Knead all the ingredients into a shortcuts pastry, form two rolls and put them into saran wrap.
Then put in the fridge for about 30 minutes.
Remove rolls from the refrigerator and cut into thin slices. You can also roll out the dough and cut out small shapes if you prefer.
Place the slices on a greased or lined baking sheet and bake at 200 ° C for about 10-12 minutes – done!
You can serve the cookies with almonds, nuts or tangerines. The New Year's spirit is here!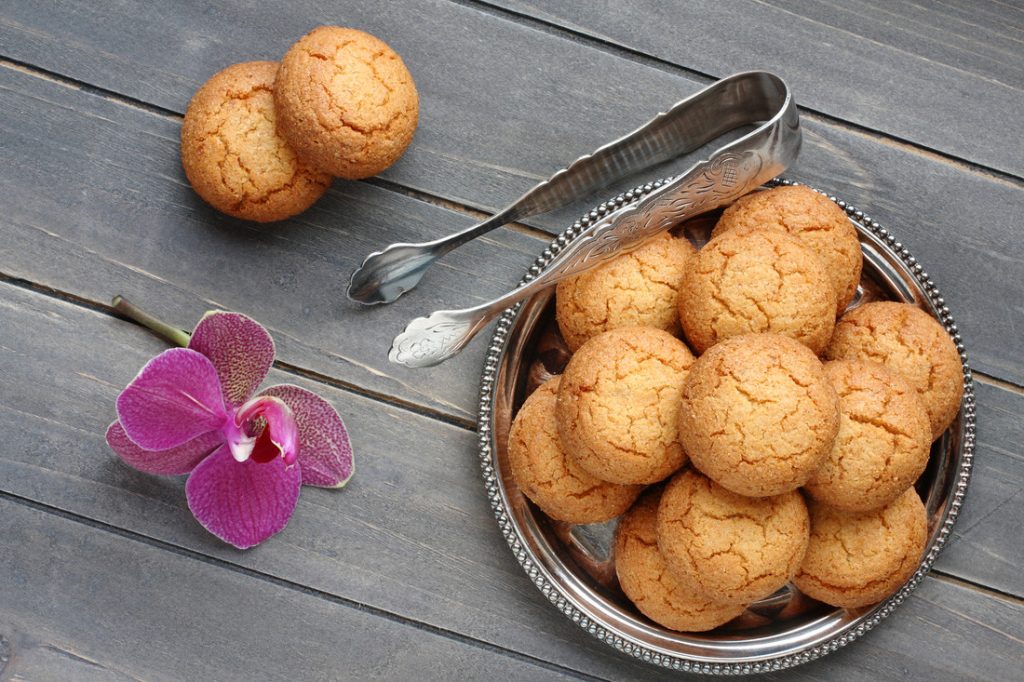 Missing a hot drink for your cookies? How about a delicious turmeric milk instead of sugary mulled wine? Turmeric is one of the most popular Ayurvedic remedies and especially in the cold season a warming and healing spice. Turmeric milk strengthens the nerves and the immune system and tastes wonderfully oriental.
Turmeric Milk
Ingredients for 1 – 2 cups
1 tbsp. turmeric (in powder form)
120 ml of pure water
Freshly grated ginger
A pinch of nutmeg
A pinch of cinnamon
1 tsp. coconut oil
350 ml of vegetable milk (to your taste)
Preparation:
For the turmeric paste: Put 120 ml of water together with the turmeric powder in a pot and add the freshly grated ginger. Then bring to a boil while stirring constantly and stir in the nutmeg. Simmer until a slightly liquid paste is formed.
For the golden milk: For a cup of golden milk, warm the milk of the plant and stir in the turmeric paste evenly. You can vary the strength according to your taste. For a mild taste, a teaspoon is recommended, for Tumeric milk favorites a tablespoon.
When the paste is well stirred in, season to taste with coconut oil, cinnamon and pepper. Stir again and your Golden Milk is ready!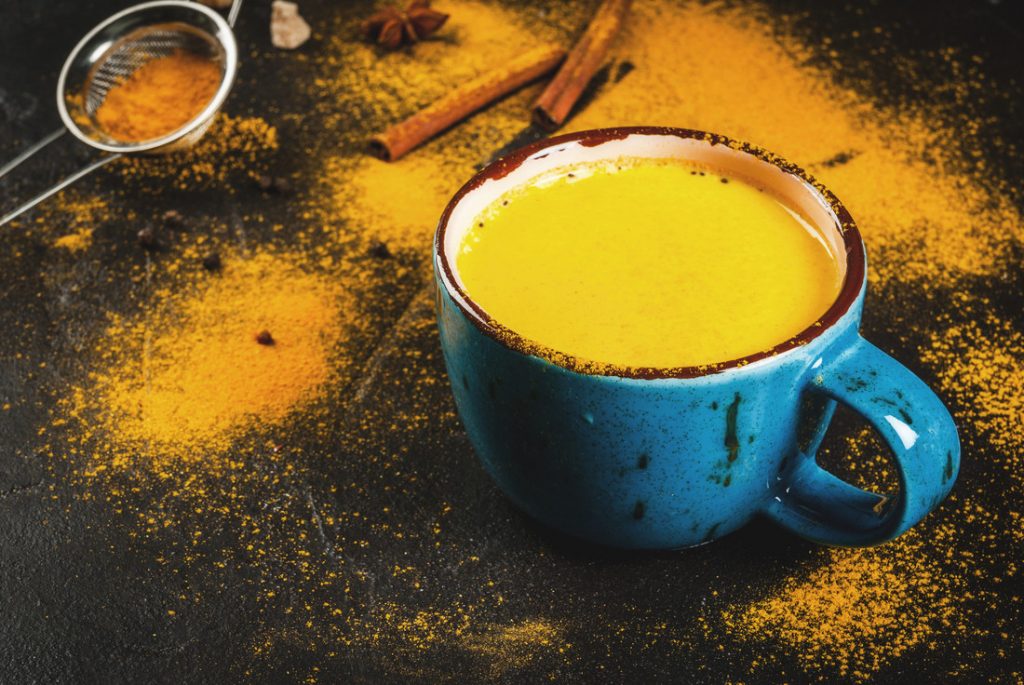 Do not forget to reward yourself for determination in your diet and exercise and do something good for yourself. For example, now would be the right time to browse through our magical 2018 Ayurveda holidays!
But first we wish you a lot of fun baking and enjoy! 😊
Happy New Year's!
Tags: Ayurveda, ayurveda cookies, Ayurveda Recipe, Golden Milk Ayurveda, New Year's Recipe