Digital detox – Why it's worth "switching off"
---
Means of communication: A blessing and a curse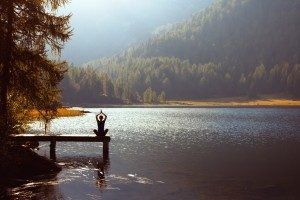 Do you have the feeling of always having to be available and not wanting to miss out? Flying through your emails in the morning, followed by quick look on Facebook or Twitter, not to mention the usual checking WhatsApp messages as they roll in. Computers, emails, social networks and smartphones have made both our work and private lives considerably easier and for most people, it's hard to imagine daily life without them. For many businesses it has gradually become the norm to get hold of their employees out of work hours via their smartphones. But this feeling of being permanently within reach also stirs in many people a deep feeling of uneasiness and unhappiness.
What is Digital Detox?
If you also feel your quality of life suffers from being permanently connected, you should take a closer look at the concept of digital detoxing. The trend of 'digital detoxification' comes from the world's most famous software capital, the Silicone Valley, and it involves a conscious break from the sensory overload of the digital world to restore an inner balance. Digital Detox is not, however, a complete and permanent departure from the digital world, but a deliberate time-out to understand the point of having a "digital fast". Once the break is over, participants are put back in front of the challenges of the digital world.
Digital Detox on holiday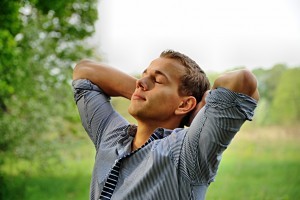 In recent years the concept of digital detoxing has developed into an industry. For example, seminars explaining how a short step away from the digital world can increase productivity and performance are being offered to managers and the tourism industry is also beginning to tap into the idea of a digital detox more and more. At so-called "digital detox camps", you have the chance to withdraw from the digital world with like-minded participants, by giving up your smartphone, which helps to regain your inner balance. Health and wellbeing tourism offers you the ideal space for a "digital fast": with beautiful natural surroundings, you will quickly find how to rest your mind and soul, and find your inner harmony.
Our suggestion for digital detox on holiday – Ayurveda
A holiday in an ayurvedic retreat in India or Sri Lanka is probably the best opportunity for a digital detox. Some retreats on purpose omit Wi-Fi. Most Ayurvedic resorts in India and Sri Lanka offer accommodation in spread bungalows and Wi-Fi is available just at the reception. Ayurvedic cures are highly individual and you can discuss your objective to "disconnect" with an ayurvedic specialist, who will advise you how to cope. The ambience of ayurvedic holidays significantly supports digital detox. Even if the resort of your choice has Wi-Fi, you can still make a strong resolution not to use any mobile devices and simply leave them in the safe for the time of your stay.
Want to switch off and go offline? Find our Ayurvedic Retreats here >>
Alternatively you can go for a detox, fasting or active holiday in Europe.
Our picks for digital detox in Europe:
Germany· Baltic Sea · Warnsdorf

Portugal · Madeira · Prazeres
Turkey · Turkish Aegean Coast · Bodrum-Mugla
Tags: anti-stress, detox, digital detox