Experience authentic Ayurveda in Kadaltheeram
Posted on February 14, 2016
---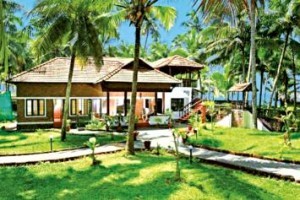 The Indian state of Kerala is described as 'God's Own Country', and whoever's visited it knows why: long sandy paradise beaches, the huge lagoons and lakes of the backwaters, and cultural highlights come together in a special mixture that tempts lots of visitors year after year.
Despite high tourist numbers quiet oases can be still found in Kerala. One of them is Kadaltheeram Ayurvedic Beach Resort, around three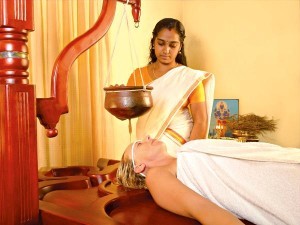 miles from Varkala, the most famous place of Hindu pilgrimage. Kadaltheeram translates as 'shore and sea', and it's clear why. The small resort with its 12 tasteful and well-appointed rooms give onto the idyllic Malabar Coast, directly on the sea, amidst a beautiful palm garden. It's the perfect place to relax in the peace and quiet away from the stress of everyday life, to bring mind and body into harmony and to concentrate on the truly important things in life. It's also the perfect place for authentic Ayurvedic treatment catered to your own personal needs!
Kadaltheeram puts the holistic approach of Ayurveda into practice: in addition to the popular emphasis on rejuvenation and anti-stress, Dr Manu Das and his team of doctors also offer special treatments for arthritis and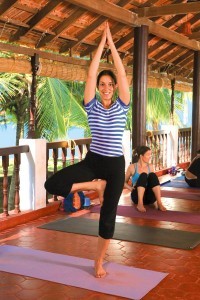 rheumatism, back pain, allergies, skin conditions, obesity, migraines, diabetes, neurological conditions, high blood pressure, liver complaints, sport injuries, asthma, hormone disorders and depression, to name a few. The medical director, Dr Manu Das, is an absolute specialist in the field of Ayurvedic treatment and has already been working for more than five years for the small resort. After consultation with a pulse diagnosis and the assessment of your type of constitution, the authentic treatment can begin following a personalised treatment and diet plan. At Kadaltheeram, each day begins with yoga and meditation, led by Sunil Kumar. In addition to the Ayurvedic full board tariff, the Ayurveda treatment focuses on individually prescribed Ayurvedic practices, such as face and head massages, synchronous massages, Shirodhara, herbal steam baths and many more. Ayurvedic cookery lessons, an excursion and farewell dinner wonderfully round off your stay at Kadaltheeram Ayurvedic Beach Resort.
To ayurvedic packages by Kadaltheeram >>
Tags: authentic Ayurveda, ayurvedic treaatment, Kadaltheeram, panchakarma