Healthy Ayurvedic Recipe For The Holidays
Posted on December 20, 2017
---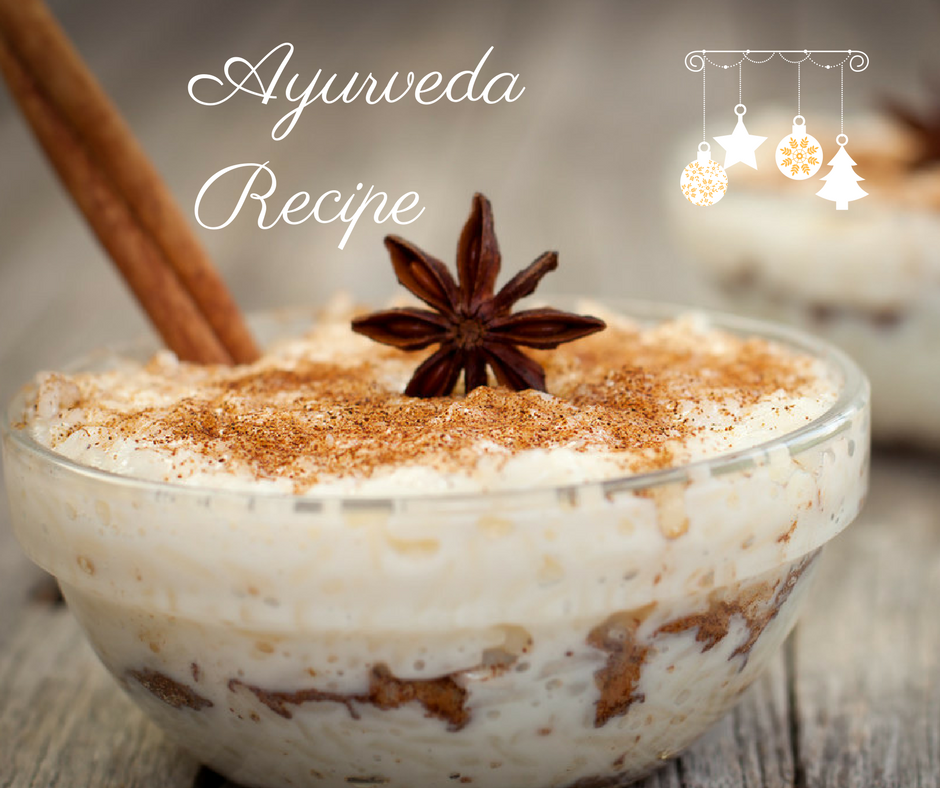 Christmas is getting closer! Every year, there are two types of people: those who take it slowly and make themselves comfortable on the sofa with a warm blanket and a cup of Christmas tea. And those who hurry through the city after work and panic trying to get all the presents at once – we know you. Always remember, it should come from the ♥.
A little tip: Our wellness gift vouchers or short escape holidays are always a good idea 😉. But no matter what type of person you are, we have one thing in common when it comes to Christmas: the desire for sweet treats in between. Today we prepared a healthy and wonderful Christmas Ayurveda recipe just for you. Have fun cooking!
Spiced Rice Pudding with Warm Plum Ragout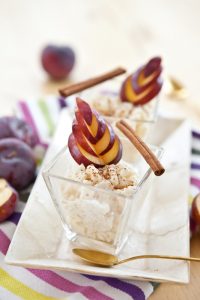 Preparation time: approx. 40 minutes
Ingredients for about 4 servings
30 g of ginger (pickled)
2 cardamom pods
1 l of milk
200 g rice pudding
5 tbsp. raw cane sugar
500 g plums
100 ml port wine
1 tsp. cinnamon
Preparation:
Chop the ginger, add the milk to the cardamom and bring to the boil.
Add rice and 3 tablespoons of cane sugar and simmer for about 30 minutes, until the rice is tender and the milk has absorbed.
In the meantime halve the plums, remove the seeds, and then cut each half again.
Caramelize 2 tablespoons of cane sugar in a saucepan, add port wine, so that the caramel slowly dissolves.
Add the plums and bring to a boil, season with cinnamon. Allow to cool slightly. Serve with the rice.
Enjoy!
As you can see, sweets are not forbidden in the Ayurvedic diet. Sweet things are satisfying, good for the soul and calm the nerves. However, alternative sweeteners or, of course, sweet foods are often used instead of conventional foods. Healthy, wholesome and delicious meals are not excluded! In this case: enjoy your spiced rice pudding and the rest of the holiday season without stress!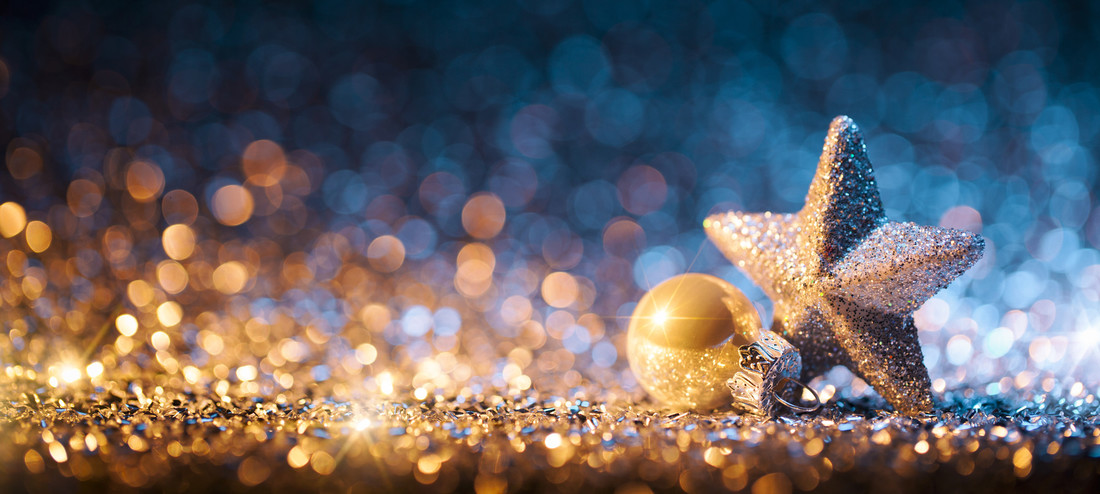 Tags: Ayurveda Recipe, gift voucher, Healthy Ayurveda, Healthy Christmas Recipe, Healthy Recipe