Visit in March: Magnificent Sri Lanka
---
Sri Lanka calls itself a "Wonder of Asia" and there are indeed good reasons for this. Although it seems to be a bit in the shade of it's bigger neighbour India, it is certainly worth visiting, especially if you are rather a traveller than a mass tourist type.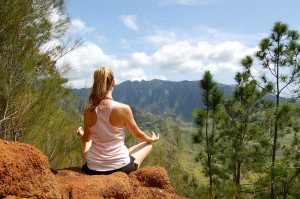 The charm of Sri Lanka appeals especially to the people who look for peace, tranquility, unspoiled nature and friendly locals. Sri Lanka is a perfect place for alternative forms of tourism such as volunteering and research as well as health and wellness tourism. If you are curious about Ayurveda or Yoga, Sri Lanka should be definitely on your must visit list. March and April are good months to visit Sri Lanka due to the inter-monsoon season.
The very essential things you have to know before you go to Sri Lanka:
You have to apply for Tourist Visit Visa. Updated info: www.eta.gov.lk 
Monsoon seasons: May – September in the south-west and December-February in the north-east. Monsoon season does not necessarily mean heavy rains all the time, however it is advised to take some warm clothes as in the evening it can get cold.
What is a no no? Sunbathing topless or naked in public is a sign of disrespect for the Sri Lankan culture. On Poya (full moon) days, alcohol consumption outside hotels is prohibited. Giving no tips for good service is badly perceived.
It is recommended to book a transfer from the airport in advance as public transport in Sri Lanka may be unreliable.
What to see and do in Sri Lanka:
– Cultural attractions:
Pilgrimages to Buddhist sites
Ayurveda treatments – ayurvedic retreats offer unforgettable ayurvedic holidays, as Sri Lanka is the cradle of Ayurveda and its specialised hotels offer genuine Panchakarma (detox treatment)
Shopping for art and crafts – see www.laksala.gov.lk
The cuisine of Sri Lanka
UNESCO World Heritage Sites: the ancient cities of of Polonnaruwa and Sigiriya, the Golden Temple of Dambulla (1991), the sacred cities of Anuradhapura and Kandy.  The old town of Galle with Dutch fortifications is also worth visiting however it is placed far from other sites.
– Natural wonders:
Spice gardens
Botanical and zoological gardens
Sinharaja Forest Reserve
Central Highlands of Sri Lanka
Wildlife tours
For more detailed information, see our Sri Lanka Guide.
Our most popular hotels in Sri Lanka:
Sri Lanka · West Coast Sri Lanka · Negombo
Sri Lanka · West Coast Sri Lanka · Negombo
Sri Lanka · West Coast Sri Lanka · Bentota
Tags: ayurveda in sri lanka, Sri Lanka, sri lanka holidays, sri lanka travel information, sri lanka weather, yoga in sri lanka