Discover Madeira – "Pearl of the Atlantic"
---
It is not called "Pearl of the Atlantic" or even "The Swimming Garden" for nothing, the island of flowers and breath-taking landscape: Madeira. Madeira has endless attractions which are not long explored and make the island a secret-tip. In Madeira the relaxing days make for a downright pleasure-fest for the senses. The island guarantees pleasant temperatures the whole year round, so that hiking in Madeira at any time of the year is enjoyable. Rocky valleys and spectacular waterfalls are among the highlights of Madeira. Any holiday here can make for a small expedition or for a relaxing spa-holiday.
 Discover the beauty of nature by hiking in Madeira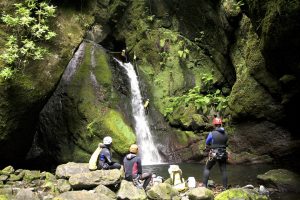 Dream-like views in Madeira: Hiking in Madeira is paradise for every nature-lover. Tours are available at every difficulty level. Paths along the Levadas (artificial water canals for supply of the island) run through the island and add to the experience of hiking in Madeira. The hidden shepherd paths, which connect many villages with one another, offer as much of a gorgeous view of beautiful Madeira as the adventurous coastal walks. Terrace fields, steep slopes and thick forests will excite every hiker. Carpets of flowers, Laurel trees, giant Hydrangeas or even jungle-like vegetation shape many pictures of hiking trails on Madeira. You will discover ferns and lichens which you have never yet experienced. A landscape which enchants and invites to pause.
 Combine health and beauty with a holiday in Madeira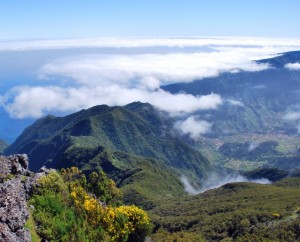 A holiday in Madeira has more to offer than just the hustle and bustle of a southern island and it appeals to everybody who is looking for more sophisticated pleasures than just lying on the beach.  Hiking is a part of the offer which makes this island a paradise for recreation seekers. Among connoisseurs the island is known as a health-haven. The salutary climate of this sub-tropical island makes every stay a true health-holiday. Such a holiday in Madeira serves not just to recuperate the body and the soul, but it is also a therapy for illnesses of the joints and the airways.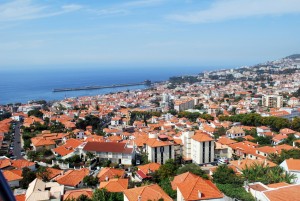 If the Wellness & Spa offer is then combined with an integral concept of Ayurvedic healing art, then every Madeira holiday is sure to make for a curative stay in every sense.
Hotel Alpino Atlantico belongs to Galo Resort Hotels Madeira and specialises in Ayurveda. Here you can discover the art of healing that Ayurveda has to offer in a trusted atmosphere. In addition to the curative treatments there is also an excellent Ayurveda kitchen, which knows the meaning of Ayurveda nutrition and will spoil you with delicious food. This small comfortable hotel has a Wellness & Spa offer through the neighbouring hotels which leaves nothing to be desired. Swimming pools and saunas, beauty programmes and traditional massages as well as all sports and free-time activities fulfil every wish you may have on a Madeira holiday with wellness programme.
To SpaDreams hotels in Madeira >>