Escape the Cold: Our Top 5 December Destinations
Posted on November 8, 2017
---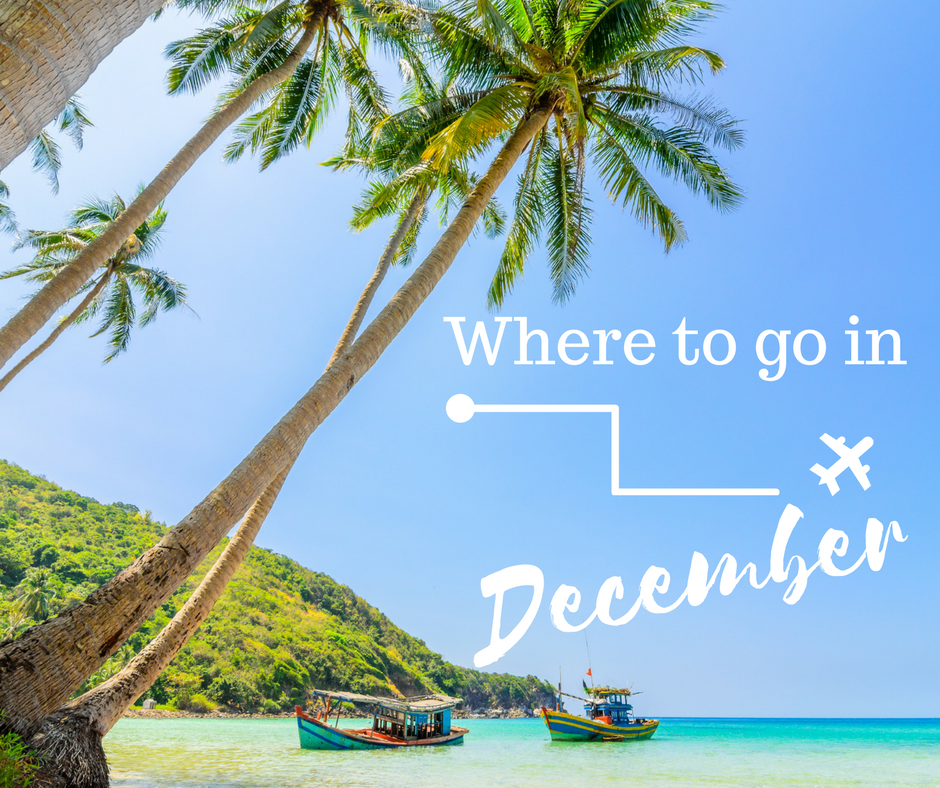 Gray, gray and gray again. Lately, the weather has not exactly shown its sunniest side. That is exactly why in December many travelers are drawn out of the mix of sleet and slush and are heading towards vitamin D! Therefore, we would like to introduce to you this year's top five travel destinations for the dreary winter months!
Guaranteed sunshine in the Indian Ocean
1. Phuket, Thailand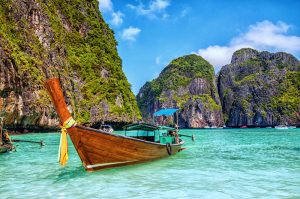 At the top of our list is the paradisiacal island of Phuket. Here, the sun is always shining on the west coast of Thailand and thus forms a rather dry and warm climate. From now on the dream islands optimal conditions call for a slightly different Christmas holiday. The radiant beauty of Southeast Asia welcomes you with fine sandy beaches, evergreen jungles and glistening sea water. Sun lovers will be sure to enjoy an average of 28°C on the island. A glimpse into the country only vaguely foreshadows cultural diversity while a number of Buddhist buildings will make you want to see more. With its diverse offers there is no doubt that more cosmopolitan activity occurs on the island of Phuket– but in the end, everyone will find their own special place here.
The Tropical Dream Island
2. Sri Lanka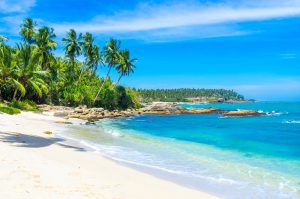 Not far away, very similar conditions prevail. In Sri Lanka – the Pearl of the Indian Ocean – the high season starts in December. At stable water temperatures around 27°C, a relaxing bathing and beach holiday is a must. Temperatures in the Christmas months, are also optimal – as they do not go above 30°C. Activities in this area are not excluded. You can, for example, explore the lush flora and fauna and discover the spectacular national parks. If that's too exciting for you, you can just lay down on one of the many palm-fringed sandy beaches and let your mind wander.
Christmas Paradise
3. Maldives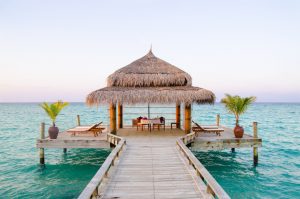 Snow-white beaches, crystal-clear water and bright coral worlds – the Maldives are the epitome of luxury holidays, especially in December. There are two simple reasons for this: Firstly, the dry period (November – January) has just begun and, secondly, the Christmas holidays that are often used for annual holidays are approaching. In addition, 8 hours of sunshine on a daily basis are an absolute test case in the fight against the winter blues at home. In the Maldives, the average temperature rises to 30°C in December and invites you to bathe in the azure blue waters. Since it is the beginning of the dry season, the prevailing warm, but not too hot, temperatures are a welcoming change for the average European.
Well-deserved sun break in Europe
4. Madeira, Portugal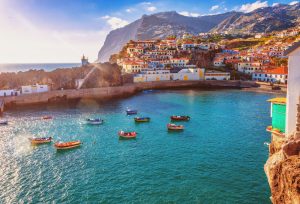 Looking for a few rays of sunshine in the dreary winter does not always have to end in long-term flights. In December, 5-6 hours of sunshine are still on the Portuguese island of Madeira. The "Island of Eternal Spring" becomes a recreational area for sun-drenched Europeans. With luck, the air temperatures rise up to comfortably warm 20°C. In comparison, the average water temperature of 19°C are relatively high. Perfect for all nature lovers and active vacationers, as these temperatures invite you to go hiking on the legendary "Flower Island." A visit in December is still an insider tip – while overcrowded seats are therefore not expected. So you can stroll through the streets quite carefree and be pampered by the delicious regional cuisine.
African summer meets European winter
5. Mauritius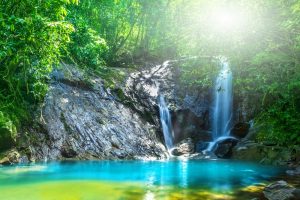 South of the equator another life is waiting. In Mauritius, summer starts in November. Although this also means that the climate is slowly becoming humid and rainy days are increasing. However, in December these factors are still at a minimum. Up to 8 hours of sunshine are awaited here and average temperatures of 25° C delight the shivering Europeans. A bit more protection against possible rainy days is available on the west coast of Mauritius. Here, the mountains provide a rain shadow and ensure more dry days on the beaches in the west. Who is interested in the underwater world, is in Mauritius in the month of December just right.
Of course, there are many more great destinations with guaranteed sunshine. The Canary Islands, for example, lure with similar conditions as Madeira. Whichever destination you choose, SpaDreams wishes you a sunny holiday!
Tags: christmas holidays, december, december holiday, Holiday, madeira, maldives, mauritius, Sri Lanka, sunny holidays, thailand