Health & wellness holiday in Slovenia
---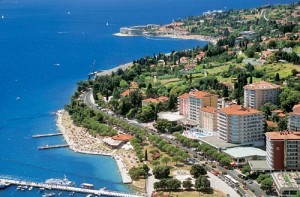 Slovenia is still a relatively unknown holiday destination for many and perhaps for you. However, this country between Austria, Hungary, Italy and Croatia has much to offer and you will certainly experience it if you choose Slovenia  for your next holiday. Above all, spa hotels and resorts in Slovenia ensure  relaxing and invigorating wellness holidays.
Photo on the right: Adriatic Coast – Portorož
Slovenia – the land between the sea and mountains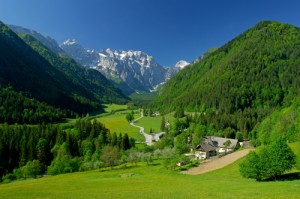 Scenic landscapes of Slovenia encourage more and more travellers to discover and explore the country. Squeezed between the neigbouring countries, Slovenia has reduced access to the Adriatic Sea, however it still offers 30 miles of absolutely marvellous coastline. In the north, by the border with Austria and Hungary the landscape has a lot of charm of these countries, especially in the beautiful forest areas. A holiday in Slovenia will amaze you with the proximity of various landscapes – sandy beaches as well as the forest hills of Styria. Slovenia is also a perfect starting point for a trip to any of the neigbouring countries. Depending on the location of your chosen spa hotel, you can plan a trip to Austria, Hungary, Croatia or Italy.
Photo on the left: Logar Valley – Solčava
Relax and unwind
On holiday in one of the hotels in the beautiful country of Slovenia you can really relax and unwind. Book your holiday in Slovenia with SpaDreams, to make sure your health and well-being are in good hands. It is up to you if you choose active leisure activities such as Nordic walking or yoga or simply go for relaxing massages or Ayurvedic treatments. The wellness hotels in Slovenia offer excellent service and you will certainly feel pampered.
Nature and wellness – the essence of holidays in Slovenia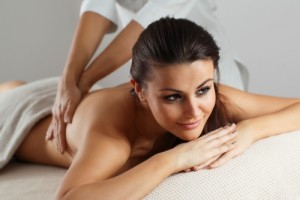 The spa hotels and resorts benefit from the beauty and tranquility of the nature. You can relax on the Slovenian coast or in the Slovenian Styria. Book your holiday according to your preferences. If you appreciate sandy beaches, then the Adriatic coast is for you; if you prefer long forest walks in the mountains – then go for Styria.
Slovenia – the land of unlimited holiday opportunities
As you can see, Slovenia is really worth visiting as it offers incredible variety of landscapes and spa treatments. At SpaDreams you can choose different themes such as detox, ayurveda or packages for the musculoskeletal system. Slovenia has it all and it is perfect for a short break as well as for longer, medical wellness holiday. Book your dream holiday with SpaDreams and heal your body and soul in one of the picturesque resorts of Slovenia.
<< Our holiday offers in Slovenia >>
Tags: i feel slovenia, slovenia holiday, slovenia wellness, slovenia wellness holiday