Jazz by the Pool at Hotel Terme Preistoriche
---
Hotel Terme Preistoriche – Jazz festival & midsummer party
On Friday 24th June, the seventh Jazz by the Pool festival begins.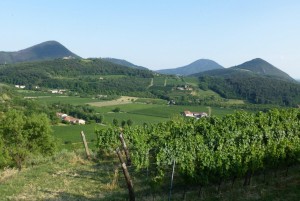 Friday 24th June is the opening of the "Jazz by the Pool" festival at the hotel Terme Preistoriche! Jazz by the Pool is taking place for the eight time, this time with the theme "Back to black": a musical journey to discover the original voice of jazz. It begins on the 24th June, and will take place every Friday until 9th September; seven jazz evenings of jazz, seven magical evenings by the pool, the pleasure of the hot springs combined with music from international jazz musicians. Internationally recognized jazz musicians will perform and just like every year, many new and promising talents will get their chance. 
The complete programme with a calendar of events can be found on the website of Jazz by the Pool festival.
Enjoy this unforgettable evening!
26th August 2016: Midsummer party by the pool
Saturday 15th August: Midsummer pool party with music and dancing. Enjoy cool watermelon all day long or relax in the thermal springs; for the children there are games and entertainments. The evening begins with an aperitif, followed by a buffet dinner beneath the stars. A concert with Waterproof makes this evening something really special. Spend the night dancing to live music and enjoying the summer evening in the park.
Have we awoken your desire for international jazz music and the Italian lifestyle?
View Terme Preistoriche**** in Montegrotto Terme >>>
Tags: fango in Italy, jazz festival