Review: Kamalaya Wellness Sanctuary and Holistic Spa
Posted on October 4, 2013
by admin
---
An oasis of tranquillity you have to experience for yourself!
I have spent three nights in the Kamalaya myself and wish I could have stayed longer.
At my arrival I was greeted by a friendly and smiling staff in the lobby. In the Kamalaya, the service is always friendly and professional, but never intrusive. The focus lies on the on the guest and his well-being.
For example, if you need different bed sheets, there is a menu you can pick from, so individual sleeping comfort is guaranteed. This is just one of many examples that show the excellent service.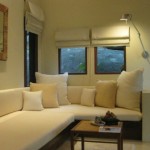 Every room category has its own charm, whether it is the Hillside rooms, the suites or the villas – these stylish furnished rooms leave no wishes unfulfilled. The villas are a dream, a terrace invites you to relax, the big living room invites you to read and is connected to the bed room by a small staircase (see pictures) and the outside bathroom with shower and WC could not have been better designed.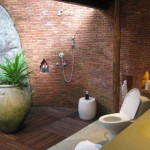 The food is a real delicacy, there are dishes offered for every taste and all dishes are prepared to support a healthy lifestyle. Western and Thai cuisine are offered as well as detox and vital cuisine.
The Wellness Sanctuary leaves no wish unfulfilled:
The Sanctuary offers holistic health advice, Western medicine and Traditional Chinese medicine are combined as well as homeopathy and naturopathy. Many massage rooms, such as the yoga pavilion and the Yantra Hall, face the ocean.
Besides the trained staff that carries out the treatments and massages, every guest can make use of a Wellness Consultant who serves as a contact person for any questions and looks after your well-being and the quality of the treatments. Thus I have always felt in good hands.
Additionally, changing guest therapists offer more treatments and a flyer with an overview and short biography of these therapists can be found in the Wellness Sanctuary. The Kamalaya also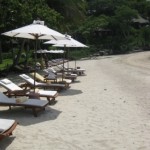 offers weekly changing activities, such as yoga, Body Combat, speeches from experienced guest therapists and much more. For an overview of the holistic programmes in the Kamalaya, click here: Kamalaya Koh Samui
If you do not want to physically exercise, the flat beach is ideal to relax or to take a walk.
Conclusion:
The Kamalaya is ideal for solo travellers as well, a communication table allows company during the meals, if desired.
The Kamalaya is worth a trip which will enrich you. It is the ideal place to harmonise your body, mind & soul!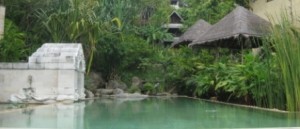 Tags: detox, Detox Koh Samui, Hotel review, Kamalaya Koh Samui, Kamalaya Wellness Sanctuary and Holistic Spa, Wellness Thailand, Yoga, Yoga Thailand