MenDan Hotel in Hungary for wine lovers
Posted on August 17, 2015
---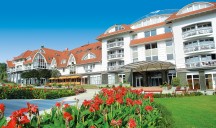 Hungary is well-known for exquisite wines and picturesque vineyard landscapes and MenDan Hotel is certainly the best place to benefit from the abundance of Hungarian wines. MenDan Hotel is located in Heviz famous for thermal springs. Most of the guests of MenDan are attracted by the rich offer of spa & wellness treatments and medical stays with thermal therapies. There is however at least one more thing about MenDan, which is a real highlight worth recommendation – their wine cellar, which supplies the hotel restaurant with countless gourmet Hungarian and imported wines.
Mendan Wine Cave
The gastronomic selection at MenDan has expanded with the completion of our gigantic wine cellar where our guests can choose from a wide variety of wines and specialist wines.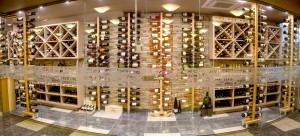 Authentic Specialist Wines
The hotel's own wine cellar was completed at the beginning of August 2014, allowing us to provide our guests with authentic foreign and specialist wines, as well as our own outstanding quality wines.
Hungarian and Foreign Wine Selection
Stocking over 500 wines, our wine cave offers wine from every wine region of Hungary. Throughout the many levels of our wine cave, the Zalar wine is one of the highlights.
Our Zafir restaurant, which used to offer only Hungarian wine, now stocks several French wines and specialist wines to entice those with a taste for the gourmet. The wine selection at MenDan entirely lives up to professional tastes and demands with a range of traditional wines, as well as wine made using modern technology.
Of course, we haven't forgotten about the ladies – we have also provide a wide choice of Rosé wines.
Our staff are constantly trained to ensure that they can help you choose the right wine to enjoy a perfect harmony between your meal and your drink. You will also have the chance to try the aromatic wines from the wine cave!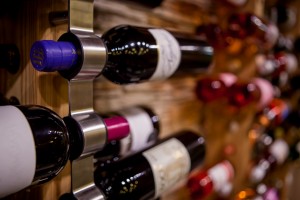 Wine Dictionary á la MenDan:
Dry wine: no residual sugar, the wine has a pleasantly tart and acidic taste
Sweet and semi sweet wines: the unfermented sugar makes the wine sweeter or less sweet
Bitter wine:  the characteristic flavour of tannin is a desirable characteristic in this wine
White wine:  this wine is harmonious with a fine tannin content
Fresh wine:  a young wine with  a vivid acidity
Full-bodied wine:  hard, firm wines with a defined acidity
Wine in harmony:  the acidic taste, sugar and alcohol content, the flavour and aroma of the wine are in perfect harmony with each other
 Aromatic wine:  Characteristic scents and aromas
Light wine:  Sweet, soft, low-alcohol wines
Heavy wine: High alcohol content, rich in extracts
Tags: hotels in Heviz, MenDan Hotel, wine tasting in Hungary