The Slovenian Adriatic Coast
---
The Adriatic coast of Slovenia is a prime location for wellness hotels, where guests find pure relaxation and enjoy pristine nature as well as quality wellness hotels and thermal baths. Primorska is a region in Slovenia where steep cliffs meet the waves of the Adriatic Sea and where you can benefit from the healing properties of the salt-enriched, clean air. Take a deep breath…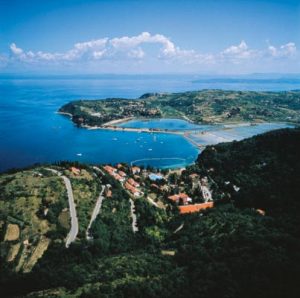 What makes the Adriatic Coast of Slovenia special?
Compared to the neighbouring Croatia, Slovenia does not have a long coast line. However,  what counts here is quality rather than quantity of hotel resorts. 46km (30 miles) of the Slovenian coast offer exquisite spa hotel resorts and unforgettable tourist attractions.
The coast is blessed by a unique microclimate, where fresh air from the mountains is mixed with the submediterranen, sea air. This makes it a suitable destination for health holidays at any time in the year.
Despite its length, the Adriatic coast offers an incredible variety of landscapes – cliffs as well as sandy beaches and wild meadows. The vegetation and wildlife is especially interesting in the areas of salt pans of Strunjan, where various species are adapted to high salt-content in their environment. The area is especially abundant in bird species – over 200 bird species nest there.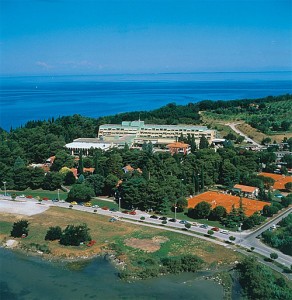 Holiday in Slovenia as Naturopathy
The sea and salt pans have a hugely beneficial effect on your health and any holiday in the Slovenian coast can be considered a health holiday, promoting regeneration as well as helping to prevent diseases from progression. The microclimate and saline mud from the Adriatic coast is especially valuable for everyone suffering from rheumatic disorders. If you'd like to enhance the benefits of your stay in Slovenia, try booking a medical wellness package to boost the healing processes. Strunjan and Portoroz are the destinations that our guests return to year on year for their health and wellness holiday.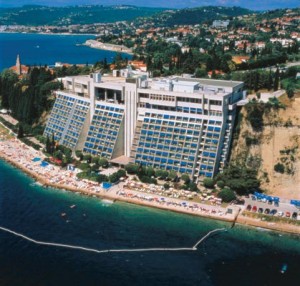 Portoroz – a treasure of the Adriatic coast
Portoroz is the perfect destination for both short breaks and longer holidays, offering various entertainment opportunities and gourmet cousine alongside high quality spa and medical wellness treatments. The flair of Portoroz particularly appeals to active holidaymakers due to its long and clean sandy beaches.  Water sports and fishing equipment rental is available on site. If you seek peace and serenity, discover the walking and cycling paths in Portoroz or go on a boat trip.
The hotels in Portoroz invite you to relaxing spa treatments. Hotel Apollo attracts guests with thermal treatments typical for Slovenia as well as with oriental, Ayurvedic treatments.
The Adriatic coast is absolutely great for fitness and wellness and invites you to fond your own way to relax, health and wellbeing.
Tags: Adriatic Coast