Valentine's day: A love letter to travelling solo…
Posted on February 14, 2018
---
On a day when all the world's attention suddenly seems to focus on couples, we'd like to give the stage to another type of love as equally close to our hearts: solo travel. No matter how much you like your home, family or friends, when that wanderlust eventually comes creeping in, travelling solo is a way of satisfying that desire like no other and today we are going to sing its praises, in 7 verses to be precise…
1. When you're ready for your trip, you book it! There's no waiting for other people to get time off work or to coincide with your holiday dates. There's no packing children's or partner's suitcases, laundering or cleaning the whole house in preparation. You have your own tickets, your own suitcase and your own self to look after.
2. Forced out of your comfort zone and into the unknown, you navigate foreign cities and landscapes, you communicate across language barriers and you laugh with strangers. You realise that you can master this journey alone, and you discover an inner strength.
3. Besides, you are much more likely to get lost on your own, which might turn out to be the most exciting part of the journey all together 😉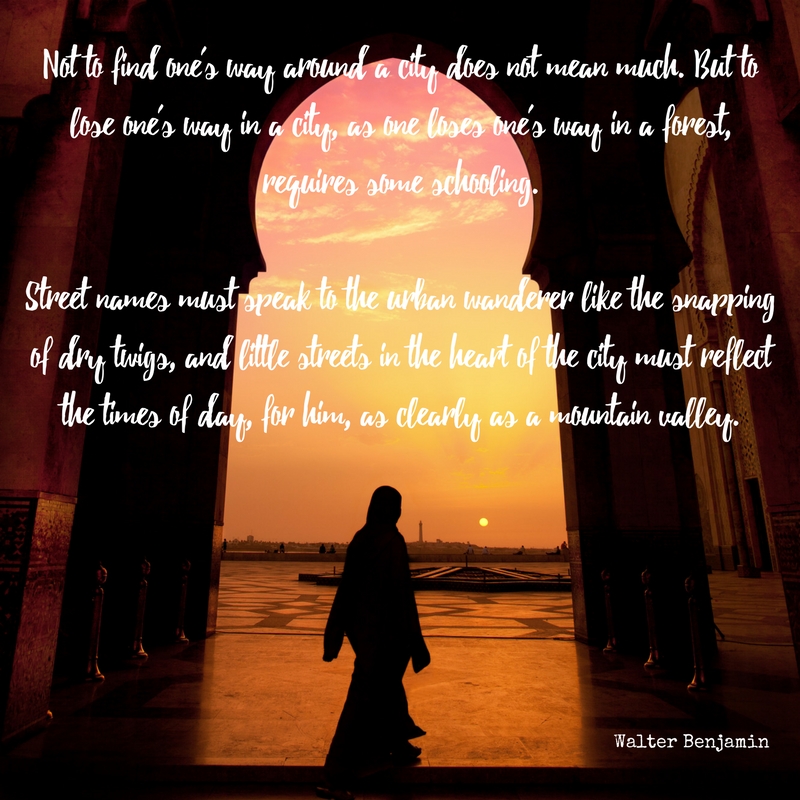 4. You embrace your new surroundings in a deliciously selfish way – no children, friends or partners to compromise or cater for. No need to even make conversation – you can finally settle down to that book you have been meaning to read all year.
5. Other times, you chat to people that you never would have bothered to if you'd not been alone. You meet likeminded adventurers and make some of your best and most long lasting friendships on your trip.
6. You open up to the possibilities of the unknown, and as a result discover parts of yourself that you didn't even know were there!
7. You collect endless stories and beautiful memories to share with your friends at home. The wanderlust spreads contagiously and before you know it, the idea of travelling alone has seduced even the most trepid homebirds amongst you.
To give you some inspiration, we have compiled 6 of our best destinations for solo travellers, from a traditional German spa town to a Balinese yoga retreat. Treat yourself to the holiday that only 𝔂𝓸𝓾 deserve…
1. 𝓛𝓪 𝓥𝓲𝓶𝓮𝓪 𝓑𝓲𝓸𝓽𝓲𝓺𝓾𝓮 𝓗𝓸𝓽𝓮𝓵****
South Tyrol, Italy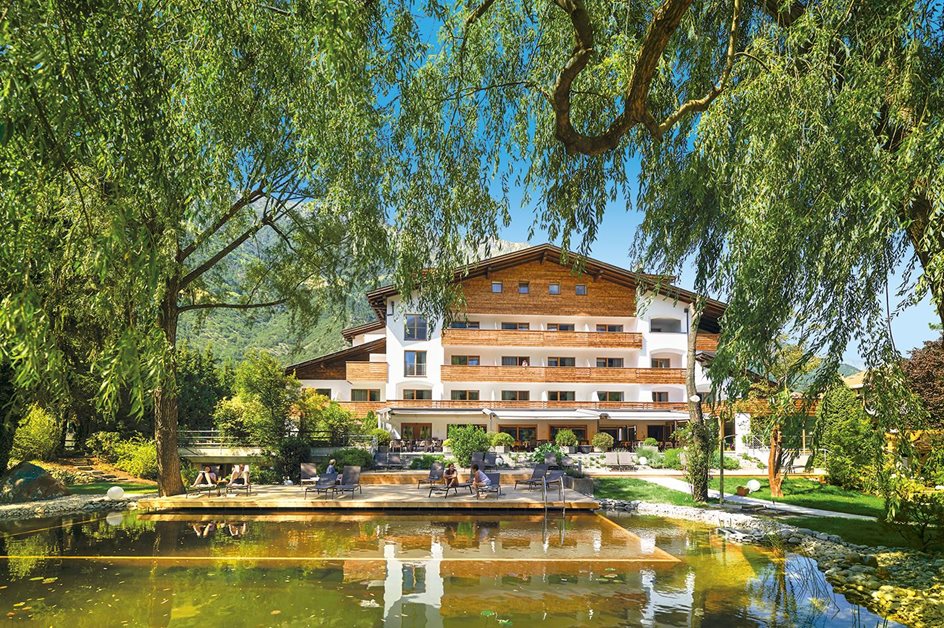 The first vegan-vegetarian hotel in the entire region, here you will find a space of detox, culinary delight and calm amongst the sunny mountain landscapes of the South Tyrol. If you're relationship with food is as important as any other in your life, you will love the range of choices of carefully curated, plant-based, seasonal dishes. Ingredients are sourced from its own farm in Tuscany as well as local South Tyrolean farmers, and wine comes from their own Biotique Winery in San Gimignano.
Activities: Themed evenings (such as a pizza night and a full moon dinner) perfect for meeting other solo travellers, daily morning yoga, hiking
Spa facilities: Saunas, saltwater pool, hot stone lounge, natural outdoor swimming pool, massages and Ayurveda treatments
Best for: veggies, vegans, foodies
Example package: Yoga Days for Beginners 7 nights, £1020*
2. 𝓖ä𝓼𝓽𝓮𝓱𝓪𝓾𝓼 𝓔𝓭𝓮𝓵𝔀𝓮𝓲𝓼𝓼***
Bad Nenndorf in Schaumburg, Germany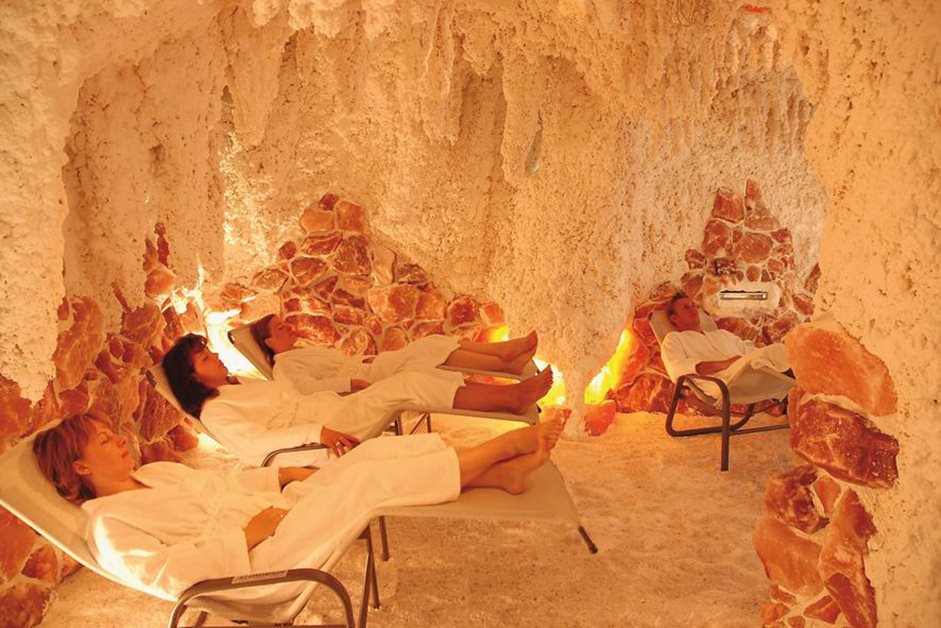 A charming hotel in the traditional spa town of Bad Nenndorf in Schaumburg, where its healing substances of sulphur, peat and brine have been in use for over 200 years. Offers health weeks and spa packages for solo travellers that guarantee a replenishing and relaxing stay.
Activities: Aerobics, indoor cycling, pilates
Spa facilities: Saltwater baths at certified Landgrafen clinic, mud bath, podiatry, Hvaluron treatments
Best for: Short breaks, relaxation and those seeking alleviation from conditions such as osteoporosis and back ache
Example package: Health Days 7 nights full board £372*
3. 𝓗𝓸𝓵𝓲𝔀𝓪𝔂 𝓖𝓪𝓻𝓭𝓮𝓷 𝓡𝓮𝓼𝓸𝓻𝓽 𝓪𝓷𝓭 𝓢𝓹𝓪***
North coast of Bali, Indonesia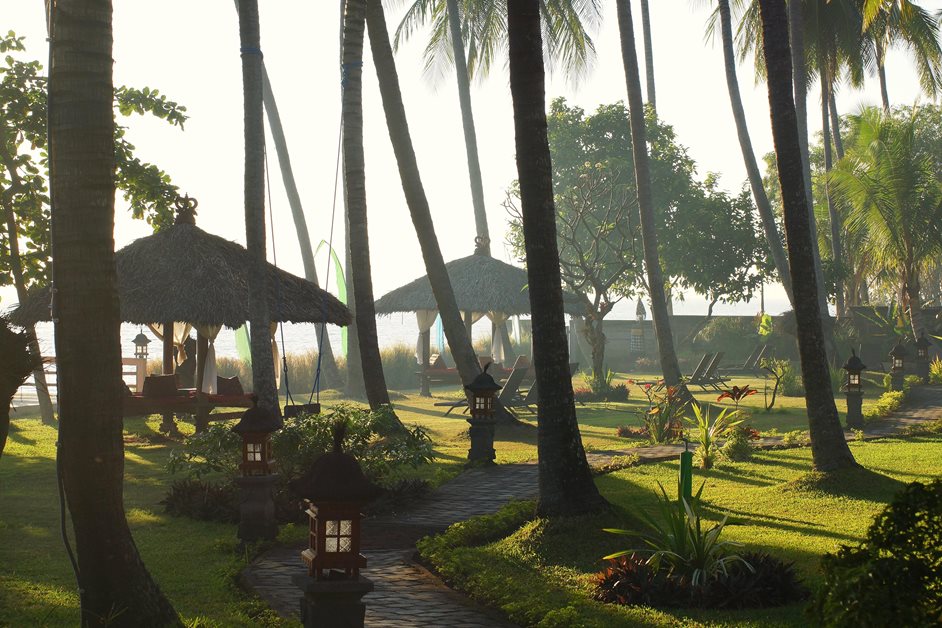 Located on the northern coast of Bali, Holiway Garden Resort and Spa is a three star gem surrounded by tropical gardens, coconut palms and stunning views. Here you reside in your own Balinese style villa offering total peace and tranquillity. Bikes are available to hire at the hotel so you can explore at leisure and they have special weeks designed for solo travellers. Its Lotus spa offers a huge range of treatments too.
Activities: Yoga, cycling, e-bikes, snorkelling, diving
Spa facilities: Balinese massage, four-hand synchronous massage, Lomi-lomi massage, ayurvedic massages, foot and full-body reflexology massages, hot stone massage, chakra-balancing massages, flower and herbal baths, facials, manicure, pedicure and different scrubs
Best for: relaxation, yogis, health enthusiasts
Example package: Detox week, single bungalow £693*
4. 𝓗𝓸𝓽𝓮𝓵 𝓐𝓵𝓹𝓲𝓷𝓸 𝓐𝓽𝓵𝓪𝓷𝓽𝓲𝓬𝓸****
Madeira, Portugal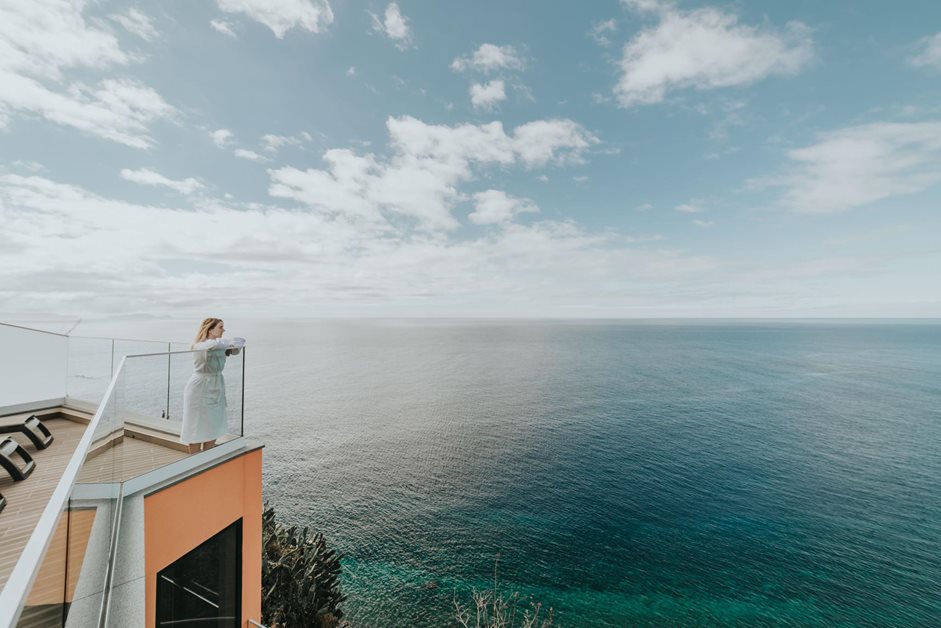 A small, personal hotel with beautiful views thanks to its situation 30 metres above the shore, Hotel Alpino Atlantico specialises in Ayurveda and relaxation therapies. They provide specialised Ayurvedic cuisine as well as local and international dishes to suit all tastes. There is currently 8% early bird discount!
Activities: Swimming, private access to the sea via a lift or stairs, squash, diving school, mountain biking, kayak rental, swimming with dolphins
Spa facilities: Ayurvedic doctor consultations, saltwater pool, sun terrace, jacuzzi, Finnish sauna, Turkish bath, traditional massage and physiotherapy
Best for: Adventurers, Ayurveda treatments, those who want to stay closer to UK
Example package: Group Ayurveda and Yoga for solo travellers, seaview room 7 nights £1357*
5. 𝓛𝓮 𝓣𝓪𝔃𝓪𝓻𝓴𝓸𝓾𝓷𝓽****
Middle Atlas Mountains, Morocco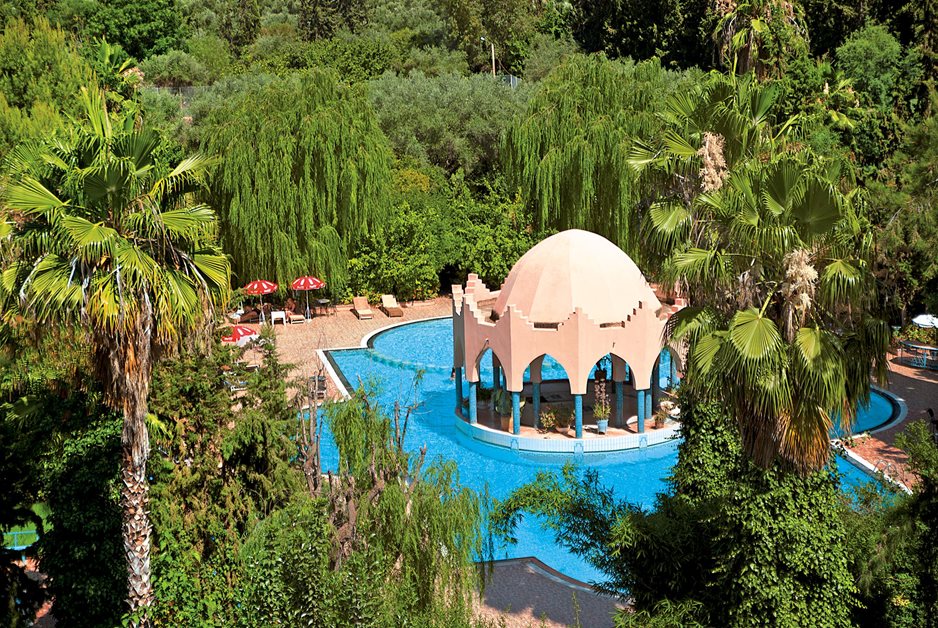 An exceptional hotel at the foot of the Atlas mountains, Le Tazarkount combines health and fitness with culture and relaxation. A vast range of activities are available including day trips to local cultural sites and aerobics courses. Meal planning and alkaline fasting is also available for those who wish to maintain/lose/gain weight. Their holidays designed especially for solo travellers attract a large number of visitors each year, and customers have not been dissatisfied. There is currently a 30% extended stay bonus for holidays over 7 nights!
Activities: Nightclub, disco, gymnastics, aerobics, horseback riding, 3 jogging trails, fishing, hunting (with license), day trips to nearby cultural delights – Such as the Jardin Majorelle and Bahia palace.
Spa facilities: Outdoor pools, Beauty treatments, massages, steam room, hammam, body scrubs, hairdresser.
Best for: All round! There is something for absolutely everyone here.
Example package: Group Tour Feel-Good Week, £422*
6. 𝓚𝓪𝓶𝓪𝓵𝓪𝔂𝓪 𝓦𝓮𝓵𝓵𝓷𝓮𝓼𝓼 𝓢𝓪𝓷𝓬𝓽𝓾𝓪𝓻𝔂 𝓪𝓷𝓭 𝓗𝓸𝓵𝓲𝓼𝓽𝓲𝓬 𝓢𝓹𝓪*****
Koh Samui, Thailand

Situated on the quieter beaches of Laem Set on Koh Samui island, this 5 star hotel offers an unlimited number of delights for the solo traveller. The atmosphere is full of spiritual energy as it is built around a natural cave that buddist monks have been visiting for centuries. Its organic restaurant includes vegetarian and detox options that perfectly complement its themed weeks such as the Emotional Balance one.
Activities: 3 outdoor pools including panoramic views, yoga pavilion with magnificent sea views and personal trainers available in the fitness centre, health seminars.
Spa facilities: traditional Chinese and western medicine, naturopathy and homeopathy, detox programs, acupuncture, moxibustion, herbal remedies, ayurvedic massage, reiki, craniosacral, herbal steam baths, sauna, plunge pool
Best for: self-discovery, spirituality, getting fit
Example package: Emotional Balance 7 days, Hillside view room: £2849*
If you would like any more information, don't hesitate to contact one of our SpaDreams guides. We hope you enjoy your solo travels this year, happy valentines day and in the words of long-term solo travel lover and author Elizabeth Gilbert: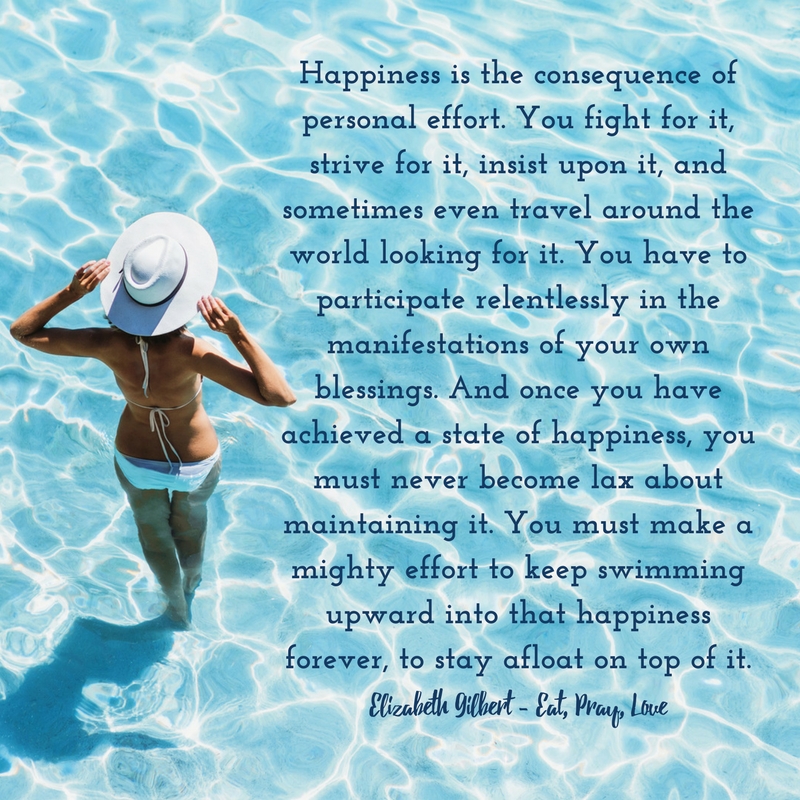 *Prices are per peson, subject to variation and are intended as a guide only
Tags: Ayurveda, best solo vacations, elizabeth gilbert, germany, get away, holidays alone, italy, morocco, solo getaways, solo holiday, solo travel, solo travel destinations, spa holidays, spas, vacations to go on alone, walter benjamin, weight loss holidays, yoga holidays india