Schroth treatment
Posted on January 26, 2015
---
According to Johann Schroth (11.02.1798 – 26.03.1856) detox based on a special diet and body wraps is a natural method, which accelerates healing processes. Schroth based his research on observation of injured animals, which did not have a willingness to eat and went back to good health quickly.
The aim of Schroth therapy is to detoxify body and this way help it fight diseases. The therapy is based on four main elements: special diet, cold body wraps, controlled intake of liquids and movement & rest.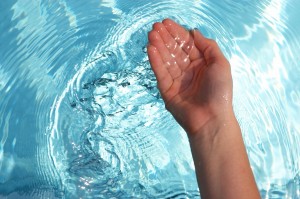 What makes Schroth therapy unique is the use of cold wraps, which are applied in the morning. The patient is wrapped in cold, wet blankets and covered. The body's reaction to cold is intensified blood circulation. The pores open underneath the "package" and the toxins are released from the body. After some time (approx. half an hour) the body starts to sweat and cold wrap, begins to warm up quickly causing in the end artificial fever. The result of the wraps is that the immune system gets strong stimuli and it is trained in controlled conditions to fight real diseases.
The diet is based mainly on light, cooked foods such as vegetables, which are served without salt. No protein- or fat-rich foods are allowed. In addition the patient is allowed to drink only water, tea, juice and a bit of dry wine. The intake of these drinks is strictly controlled in a way that there are dry and drinking days. Dry days are also the days when the patient rests, while on drinking days, when a high amount of liquids is consumed the patient must do exercises and move a lot.
Schroth Treatment is certainly worth trying out if you look for original professional detox. If you are interested Schroth Therapy, check out SpaDreams' range of Schroth Method Hotels or all our detox holidays.
The best hotels offering treatments according to Schroth can be found in Germany:
Germany · Alpine foothills · Oberstaufen-Weissach
Germany · Alpine foothills · Oberstaufen
Tags: detox, effective detox, fast detox, Health, Schroth, Schroth diet, Schroth therapy