Weight Loss Holidays In Germany With Hotel Tanneck
Posted on August 23, 2017
---
Imagine a relaxing holiday with great food and weight loss at the same time – Definitely something to remember! Hotel Tanneck's **** effective weight loss program empowers losing those extra pounds while maintaing long-term results.
What are the Weight Loss Days 3.0?
The Weight Loss Days 3.0 is a concept based on three pillars; movement, nutrition and relaxation which represent a modern and competent program for continuous weight loss results as well as nutritional changes.
Pillar 1- Movement: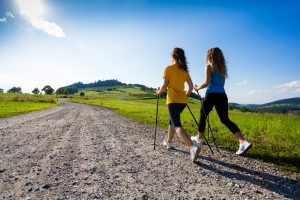 Fun and enjoyment will not be spoiled here: In small groups, various training sessions will be provided. Hotel Tanneck****  also offers their own exclusive nordic walking, water gymnastics, pilates, yoga, abdominal, legs & bottom session and fascial fitness.
Professionally trained fitness trainers and therapists are by your side for any questions you may have concerning the topic of "weight loss".
The newly designed fitness room:
The fitness room is equipped with a Crosstrainer/Stepper, 2 Ergometers, a Well Board and a large TV. You can also connect your own music via Bluetooth to increase the motivation of your work out session.
It is also possible to supplement the sports program with the tested Kneipp therapy to carry out the outcomes of detoxification, blood pressure control and muscle building.
Pillar 2- Nutrition: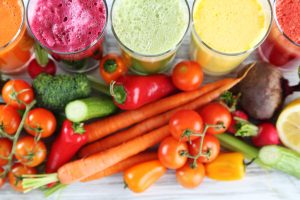 During the meal times you won't have to sit alone: Together with the other guests of the Weight Loss Days 3.0, you can exchange experiences and achievements to encourage mutual motivation!
Enjoy the Tanneck Vital Diet -A balanced and complete diet including all the vitamins and minerals needed for healthy weight loss. Based on your personal needs, you will be given enough calories during the three meals.
In addition, you will receive an ingenious and scientifically based drinking plan, which guarantees a sufficient fluid intake and effectively supports fat burning.
Pillar 3- Relaxation: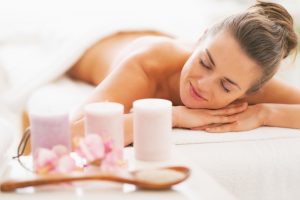 Relaxation should never be too short: Once you feel comfortable and allow your body to have enough rest, you can be sure to successfully lose weight. Therefore, enjoy the spacious wellness area which includes a sauna, whirlpool, steam bath and infra-red cabin or let yourself be pampered with a soothing massage.
What do the Weight Loss Days 3.0 look like?
After your arrival at the hotel an introductory discussion takes place, in which every guest receives all important information as well as a tour of the hotel. By using state-of-the-art measuring methods, your metabolism and the composition of your body will be analyzed the following morning. Based on these results, an optimal nutrition and exercise concept is then created for you.
In the ensuing days, you will experience a lot of movement, relaxation, fun and create new friendships, in order to lose the unwanted pounds with bliss!
Each morning, you will start your day by receiving individual mail which grants you an overview of all the crucial applications (sport units, eating and drinking times, resting phases) and the current daily menu.
At the end of your stay, final surveys are carried out to assess your progress.
Additionally, you will receive a weight loss starter package including a recipe collection with helpful tips and ingredients for the first meals at home as well as your personal nutrition and training plan.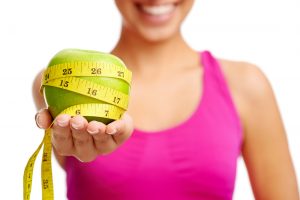 In order to progress your training success at home and continue working on your weight reduction:
Take the satisfactory feeling of the Weight Loss Days 3.0 home with you!
Are you interested in joining a Weight Loss Program Vacation while having a great time?
Here you will find all the details about the Weight Loss Days 3.0 at Hotel Tanneck ****!
Tags: diet, fit, Holiday, weight loss