Healthy, Hearty and Delicious Autumn Potato Soup
Posted on October 11, 2017
---
Chase away autumn's chill with this hearty and healthy potato soup recipe!
This revamped version takes the chill off with a healthy twist. It's time for a flavorful and warming soup.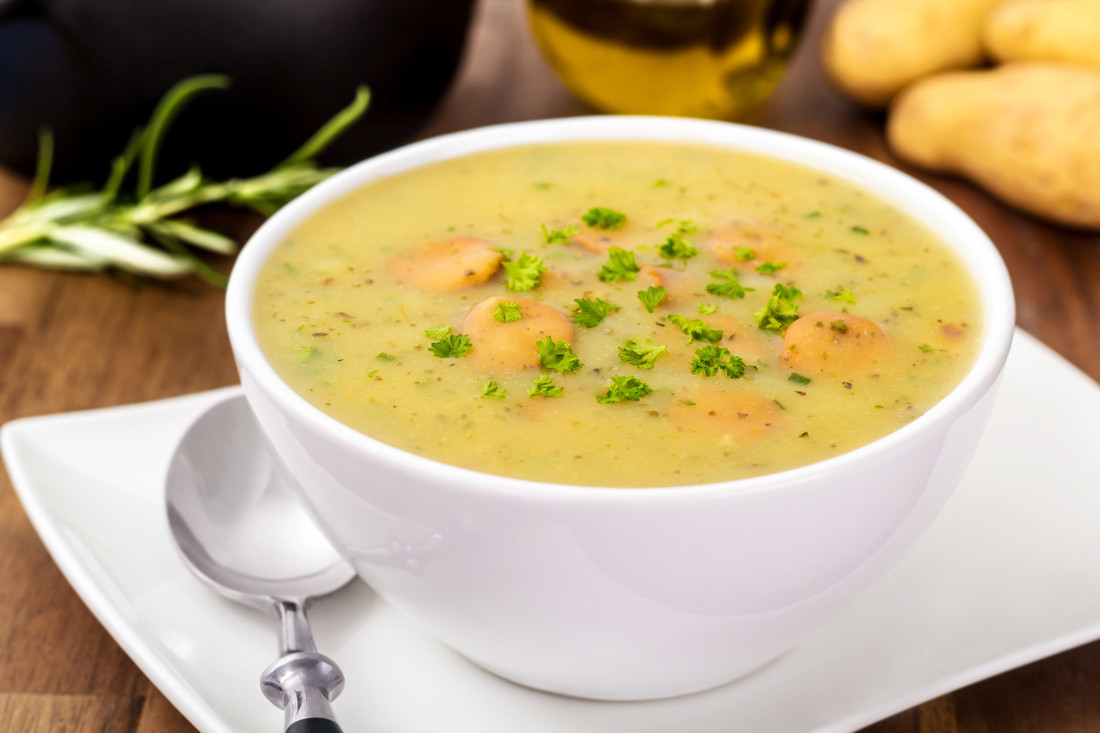 The following ingredients are required (for 3-4 servings):
1 kg of potatoes
2-3 large carrots
1 liter vegetable broth
1 bundle of your favorite fresh soup vegetables
Salt, pepper, nutmeg to taste
Whoever prefers: 2-3 sausages
Some cream or milk (Adding some low fat cream makes it velvety smooth)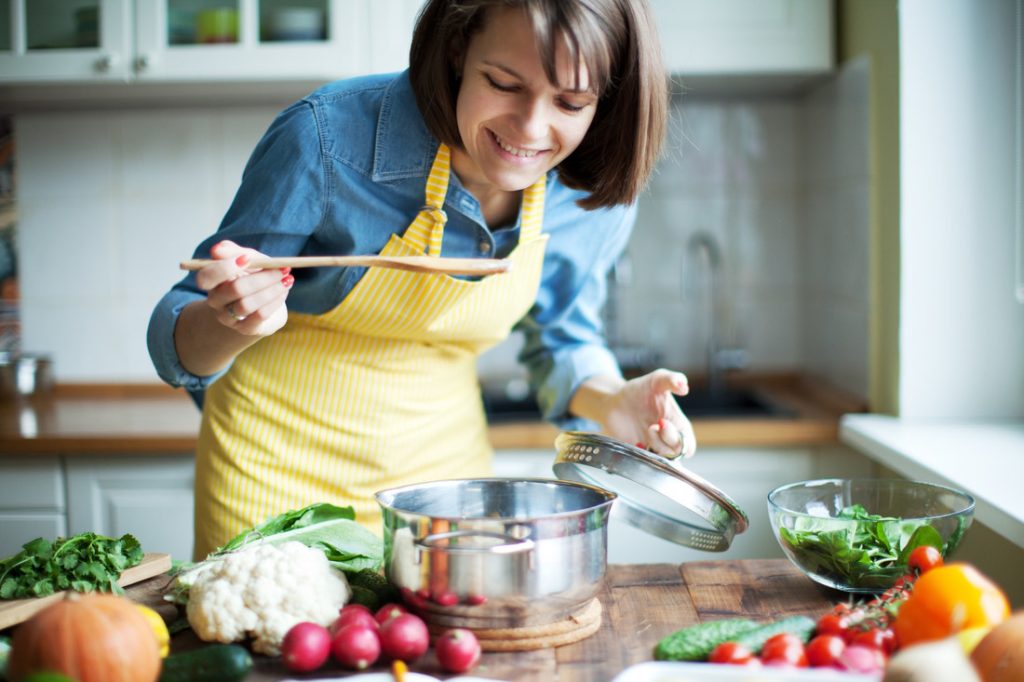 The Process:
1. Peel potatoes, carrots and soup vegetables and cut them into small pieces. In a large pot, sauté the ingredients until tender.
2. Now pour in the vegetable broth and let it boil until everything is fully cooked. This takes about half an hour. Remove the pot from the stove and let it cool slightly.
3. Since I like to have a few potato bits in the soup, I remove a few bits before pureeing the soup.
4. Puree the soup until it has a nice creamy consistency.
5. Finally, season the soup with salt, pepper and nutmeg and add the rest of the potatoes, back to the soup.
6. If you like, add some sausages and milk or cream to the potato soup. Return to pan heat through, stirring occasionally (do not allow to boil).
Serve immediately!
Tip: When serving add fresh chopped parsley, sliced avocados and shredded low fat cheese!
Super simple, super-fast and simply delicious!
What are your favorite recipes for cool autumn days?
Click here for more recipes >>
Tags: autumn potato soup, diet, diet potato soup, healthy, healthy potato soup, potato soup, soup