Thalssotherapy: the best spa hotels
---
Thalassotherapy is based on use of sea products such as salt, algae (seaweed), water and mud. Therapeutic properties of the sea were recognised long time before we discovered that sea products are rich in minerals, which nourish and rejuvenate skin. Therapeutic bathing in the sea became especially popular in the 19th century, when steam boats allowed comfortable sea journeys. Currently many resorts benefit from natural, locally available ingredients used in their spas.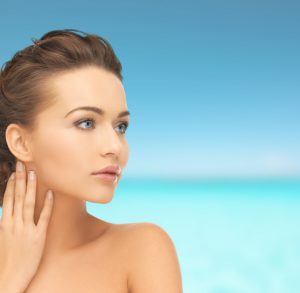 Beach holiday is a popular choice for summer vacations, however it can be boring. Thalassotherapy makes an ordinary beach holiday an unforgettable, rejuvenating and revitalising experience. Pampering treatments sooth body and soul as apart from radiant skin, they give the feeling of total forgetfulness about daily life.
Have a look at our list of the most recommended resorts specialised in thalssotherapy and start planning your holiday by the Adriatic Sea, at the Baltic Coast, in the Mediterranean, by the Dead Sea  by the Atlantic Ocean or by the Red Sea!
The Adriatic Sea: Villa Dubrava in Croatia.
The resort offers professional thalasso spa treatments and cosmetic slimming programme "Thalasso Slim", which is recommended especially if you want to get rid of cellulite.
The Baltic Sea: Fra Mare Thalasso Spa in Estonia.
Modern but cozy resort in beautiful, green surroundings. The hotel offers beauty programmes as well as medical wellness and slimming.
The Mediterranean Sea: Aldemar Royal Mare & Thalasso Spa in Greece.
Royal Mare is a very well-known, large resort, however it offers a lot of privacy as bungalow rooms are separated by lush palm trees and evergreen plants.
The Dead Sea: Mövenpick Resort & Spa Dead Sea in Jordan.
The hotel offers a very specific kind of thalassotherapy as its placed by the Dead Sea, renowned for its incredible healing properties. Guests can undertake effective treatments for skin and arthritic diseases in ZARA Medical Centre.
The Atlantic Ocean: Palais des Roses & Thalasso in Morocco.
The hotel offers Thalasso Summer Cure, which features a medical consultation and three treatments per day. And all this from about 450 pounds per person per week! + a large outdoor pool and exotic luxury.
Palais Des Roses & Thalasso
Tags: beach holiday, sea spa, thalasso simming, thalsso