Fasting with pleasure at Q! Resort
Posted on September 14, 2015
---
Q! Resort is our partner Bio-Hotel located in Kitzbühel in Austria.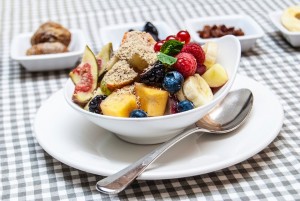 Kitzbühel is often known only as a place for celebrities and parties. That, however, is only partly true. Throughout most of the year it's all about nature, sport, relaxation and the Tyrolean way of life. It is also the home of an entirely health-orientated hotel-resort, which tackles all of the issues and negative environmental influences, which are unfortunately becoming more and more prominent in our modern daily lives. This resort specialises in treating breakdowns and prevention or treatment of burn-out syndrome, supporting more conscientious, healthier eating, the Base fasting programme, detox and weight management.
The Q! Resort in Kitzbühel is an oasis of health, in which you won't go without any comforts. Not just a health and spa resort, it is also the city's first certified Bio-Hotel and has been awarded with the "Fasting for Pleasure" seal of approval.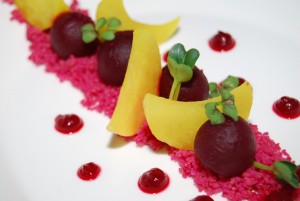 The experienced hotel chef Bibiana Loock has crafted menus which are absolutely ideal for the guests: the hotel resort offers a choice of not only vegetarian and vegan cuisine or a choice of fish or meat to enjoy, but also delicious Indulgence Menus (suitable for accompanying guests who are not taking part in the Base fast), served in cosy wooden huts with a warm ambience.
For those seeking a little bit of glamour, Kitzbühel offers exclusive shopping opportunities along the romantic Kitzbüheler Ache, just a ten minute walk from the centre.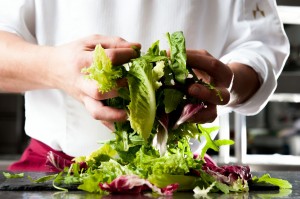 The trend of health and wellness is unstoppable. People are paying more attention to themselves and their wellbeing, even on holiday. "Fasting for pleasure" makes this trend at the Q! Resort even more attractive. Bibiana Lock: "Health is at the forefront of our minds, particularly for people who are always exhausted and washed out, or are in danger of burn-out syndrome. Therefore it is becoming more and more important to intervene when you, your friends, work colleagues etc. are suffering from these symptoms. We are already seeing a lot of 30-year olds who suffer from stress and environmental influences. Many professional people need to learn how to switch off and feel comfortable in themselves, so that they can sit in peace once again!"
Tags: Bio Hotel, fasting, pleasant fasting