Hotel Schweizer Hof – thermal spa resort
Posted on January 25, 2016
---
Hotel Schweizer Hof **** – thermal and spa resort in Bad Füssing, Germany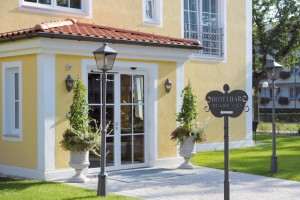 Embedded in the beautiful countryside of Lower Bavaria, in Bad Füssing has many options for maintaining and improving your health. The sulphurous mineral water wells up at a temperature of 56 °C from the depths of the ancient rock, releasing its waters to have their beneficial effect on body, soul and spirit. Along with this legendary thermal water, Bad Füssing also offers a variety of available sporting activities, including a well-developed network of cycle lanes, Nordic walking routes, tennis, golf and much more, as well as cultural events, days out, tourist attractions and a range of various shops. You will find a varied programme of events in Bad Füssing the whole year round.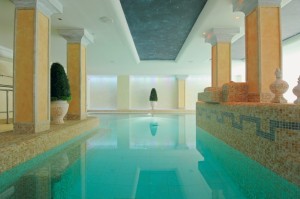 Our number one priority is helping our guests feel as healthy as possible! In the villas of our four star hotel, we will leave no wish of yours unanswered to ensure you have a relaxing stay. Comfortable, spacious (34 – 49m²), elegantly furnished non-smoking rooms and suites (terraces and balconies are also non-smoking). All bathrooms have a walk-in shower; toilets are separate.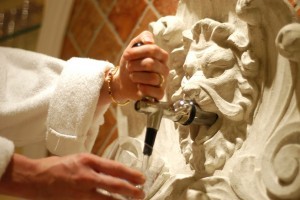 Our spa facilities – the largest and most modern of their type in Bad Füssing – are fed by the healing mineral water from the original "Therme I" hot springs. In the luxurious Mediterranean spa and sauna area containing five different saunas – including a "sea air cabin" with original seawater from Brittany, which is unique in East Bavaria – as well as further attractions, you can fully relax and regain your strength. To round off this offer we have two hot whirlpools with thermal water and three drinking fountains for preventing osteoporosis and strengthening the metabolism.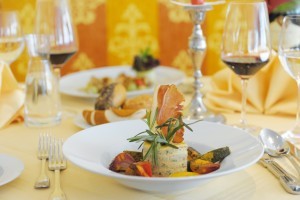 The restaurant team will cater to your every whim while the kitchen staff will spoil you each day with freshly prepared food, and you can while away your evening in our hotel bar with a glass of fine wine. For fitness enthusiasts a certified personal trainer is at your disposal to make sure you have fun and feel great about your body. On top of all this we have natural fango mud treatments, hot stone therapy, Ayurveda sessions, a beauty studio and a doctor's practice.
We're looking forward to meeting you!
Tags: fango spa, Hotel Schweizer Hof, thermal spa