How to get a beach body…for life
---
The end of May is the last moment to think of getting a beach body before the upcoming holiday season. Short-term wonder diets don't bring desirable long-term effect therefore it is worth choosing professional help. Summer is one of the best times to start a proper diet based on balanced ingredients, which can become your way of nutrition for life. In Summer you tend to have less cravings for fatty foods as it's warm and light and juicy dishes and snacks are what your body demands. To start a lifestyle change, which is required if you want to change your eating habits for good, you can go for detox or fasting holiday. Such a holiday is a great opportunity for reflection and research on healthy eating. Health holiday stay should be at least 2-3 weeks long to be effective, however even a week long holiday is for many a great experience. Relaxing environment as well as care of professional nutritionists and fitness trainers make it easier to learn how to introduce the changes essential for healthy lifestyle.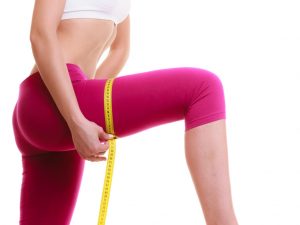 SpaDreams offers a wide range of holiday packages, which help regain balance and harmony of the body (and mind!):
Fasting is a method traditionally associated with religious reflection however nowadays it has a new dimension. Therapeutic fasting boosts natural healing forces of the body, strengthens the immune system and relieves the digestive system. Fasting on holiday is a great idea as away from home and work, you are not distracted and you can focus on your well-being and undertake fasting under supervision of specialists. Fasting at home may be harmful, especially if you have not have time for a proper research and your only goal is weight-loss. Fasting is a long process, which should not be rapid or rushed. It is important to listen to the advice to get out of fasting gradually after you come back home.
Our picks:
 Healthy Fasting According to Buchinger – Germany
 Kneipp Fasting – Germany
Panchakarma is a popular ayurvedic cure practised mainly in India and Sri Lanka. Originally Panchakarma involved blood letting, therapeutic vomiting and itensive use of laxatives, however thought 5000 years it has evolved and now it focuses on ayurvedic diet and various oil treatments. Ayurvedic diet is individual and it depends on your type of constitution determined by an ayurvedic specialist. Oil treatments provide deep relaxation and detox through skin pores. Another element of Panchakarma is moderate physical activity through yoga. During Panchakarma it is advised to avoid stress, exposure to mobile devices and TV and overstimulating activities.
Our picks:
Panchakarma – India
Physical activity brings deeper benefits than it is usually thought. Many people focus on burning calories instead on psychological effects of exercises. Even if you do not spend hours in the gym, you will experience sustainable weigh loss even through yoga or pilates. Such exercises do not make you burn a lot of calories, however they keep you busy, happy (increased production of serotonin)  and active. Boredom, sedentary lifestyle and psychical problems are one of the most common reasons for uncontrolled food cravings. Go for SpaDreams holidays with Nordic Walking, Golf, Yoga or fitness to take the control over your body and boost your hormones of happiness.
Our picks:
Active Holiday – Hungary
Many SpaDreams resorts offer various slimming programmes such as LOGI diet or original weight management programmes designed by the nutritionists working for the resorts. While some programmes focus on quick weight loss, others offers simply pleasant holiday with a gourmet, healthy diet, which will not make you suffer on holiday if you are a foodie person. The most pleasant and lightest programmes offer cosmetic slimming through treatments, which improve blood and lymph circulation as well as firm and detoxify skin to remove cellulite for radiant and healthy look.
Our picks:
Slim with LOGI Diet
Crete Full Board Gourmet Diet
Tags: detox, slimming holiday, weight loss