How to stay fit in Winter?
Posted on February 23, 2015
---
Unlike bears, humans cannot afford to hibernate in winter!
Even if our bodies seem to be about to gather fat supplies and fall asleep, it's worth thinking of as many ways as possible to avoid a winter slowdown.
1) Sport! Frost and wind may successfully discourag you from outdoor activities such as cycling or jogging, however there are plenty of other winter sports to try out. If you have no opportunity for winter sports, gyms and swimming pools are still open so there's no excuse for sleeping all day.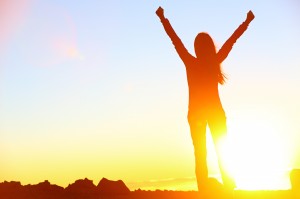 2) Daily habits – Make small changes;  choose stairs rather than lifts and escalators no matter what the season; get off the bus off a stop earlier…
3) Winter foods – thick, home-made soups, root vegetables, pumpkin, garlic, chestnuts, herbal teas and fruit infusions are your friends if you want to fill up your body with warmth and stay fit and healthy at the same time.
4) Natural remedies – Echinacea, Noni and Aloe Vera juices, Propolis, rose hip, ginger and cold-pressed oils (try primrose or linseed oil!) will keep your immune system in good shape.
5) Positive energy around you – surround yourself with warm colours and cosy fabrics, take a bubble bath and indulge yourself (from time to time!) with some treats. Don't let the winter weather overwhelm you!
6) Go on a health & wellness holiday. Our suggestion would be the Austrian or German Alps, which look most beautiful in Winter. Our hotels in the Alps offer diverse treatments such as fasting according to Dr. Büchinger, which helps improve fitness and general wellbeing after lazy Christmas period. Another opportunity is the abundance of winter sports available as the snow conditions in the Alps are just perfect.
Some of our best hotels in the Alps:
Germany · Alpine foothills · Oberstaufen
Germany · Alpine foothills · Oberstaufen-Weissach
Austria · Tyrol · Reith bei Kitzbuhel
Tags: fit in winter, fitness, healthy habits, holiday in alps, how to stay fit, winter holiday