Luxury spa breaks in Spain and Portugal
---
The 3 best destinations in Spain and Portugal for a spa break by the end of Summer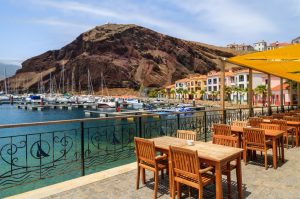 The beginning of September makes us sometimes miss the sunshine already. A short spa break in the Mediterranean or in the Canaries, where is a great idea to get away. The prices of flights and holiday stays tend to go down, but in fact the beginning of September is a very good time to visit hot mainland Spain, the Canary Islands or the south coast of Portugal.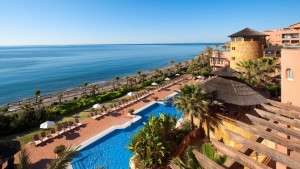 Gran Hotel Elba Estepona & Thalasso Spa is country-wide renowned for thalasso treatment with use of local sea ingradients. The hotel offers a variety of programmes. Our favourite ones are intensive cures "Thalasso Slimming" and "Thalasso Rejuvenation" but if you don't have time for a complete week-long cure you can create a tailored package for a short stay. By the basic programme "Wellness and Thalasso" addtional divine luxurious treatment packages named after Greek gods.

Clever capacity management resulting in diversion into several zones aimed at different groups of guests has made Princesa Yaiza Suite Hotel Resort a relaxing place for everyone; no matter if you come alone, with a partner or with your family. Despite its size, the resort is a great haven for everybody who would like to relax, distress and recharge batteries in luxurious surroundings. White beaches, wine tasting in volcanic vineyards, exquisite food and the modern art of Lanzarote make for the perfect luxury holiday blend.
The best of Portugal – Hotel Estoril Palacio*****
Hotel Esoril Palacion has a truly superb location for a quick break full of different experiences: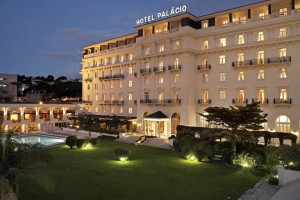 luxury spa treatments at would-famous Banayn Tree Spa
beach relaxation on the prime Estoril Beach
Sintra-Cascais natural park with iconic castle Palacio de Pena Sintra
sightseeing in Lisbon, which is just 25 km away
gourmet dining at excellent Grill Four Seasons Restaurant
It was very difficult to choose only three best luxury destinations. For more offers in the Balearics, the Canary Islands, the mainland Spain, the southern coast of Portugal and Madeira, click on the links below:
Tags: luxury spa break in Spain, luxury spa holiday in Portugal