mySpirit – award-winning organic cosmetics
Posted on November 23, 2015
---
Organic cosmetics developed in Hungary won the prize for the Best Product Innovation in Europe at the seventh edition of the HEALTH & SPA AWARDS, also known as the 'health Oscars'. mySPIRIT skincare, recognised for its excellent range of bio cosmetics was introduced a year ago, after many years of development.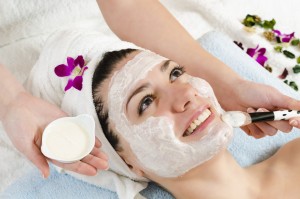 The organic cosmetics developed in Hungary received a high European ranking and recognition. The seventh edition of the HEALTH & SPA AWARDS bring the best achievements in health and fitness together, along with the brands and companies behind them.
The jury, consisting of independent international experts assessed the brands that entered the 'Best spa product/cosmetic creation' category, with the help of a strict points system. The points system was created because of nine opinions, using a comprehensive survey and the experiences of experts and master beauticians. The jury, made up of leading industry experts, took into consideration creativity, design and technology as well as thinking about sustainability and environmental and social responsibility.
Tünde Torbosi, who was involved in developing the range of organic cosmetics, together with the Blue Diamond Prize distinguished Spa and Health Manager, said that it wasn't only the organic cosmetics' quality and wide product range, but also the health conscious perspective that was an important element in the company's application to the awards, and that played a large role in them winning the prize.
mySPIRIT skincare was developed with the participation of Hungarian experts over a number of years worth of research projects.  21 of these premium quality cosmetics are made for consumption and professional use. These organic cosmetics have an organic cosmetics testing certificate, which proves that the composition of the agricultural products contains over 95% organically farmed plant based materials whose journey can be followed from place of manufacture to end product. The cosmetics, which are developed differently for men and for women, are also used in personalised hotel treatments. These exclusive treatments can be enjoyed at the Hungarian owned Spirit Hotel in Sárvár and the NaturMed Carbona Hotel in Heviz, both being dedicated to a healthy lifestyle.
The
award winning cosmetic line mySPIRIT skincare
consists of cosmetic facial care, natural sun protection factors, essential oil based perfumes and children's organic skincare. This Hungarian invested organic cosmetics range, which was developed and produced in Hungary, has an organic cosmetics testing certificate.
The associated personalised treatments are practised in the Spirit Hotel in Sárvár and the NaturMed Carbona Hotel in Heviz
. Products are distributed by the Organic Spirit Hungary Kft., the manufacturer being Biola Biokosmetikai Kft. These products can be bought in the hotels, online at myspirit.hu and in specific partner pharmacies.