Psoriasis: therapies and health holidays
Posted on November 16, 2015
---
Psoriasis is a severe skin disease, which can be treated in many ways. Our customers report that particularly good results can be achieved on health holidays by the Dead Sea.
See what kind of therapies are available and how they work and learn more about SpaDreams holidays dedicated to psoriasis cures.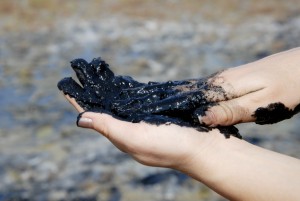 Therapy at Psoriasis
There are numerous therapies for the treatment of psoriasis which are more or less promising. Usually, the skin is partially treated with ointment, and in some cases the patient will receive injections or medication to take.
External Therapies
Many sufferers have been helped by anti-inflammatory creams containing a cortisone-like active ingredient. Repeated application, however, is not advised as it can cause thinning of the skin. Also, creams with active ingredients like Calcipotriol as well as Dithranol. These have been rated by experts as showing good results.
For skin conditions over a large area a combination of creams and bath-light-treatment (Balneo-photo-therapy) is recommended. The patient bathes in salt water from the Dead Sea and is then bathed, either afterwards or at the same time, in UV light. Since 2008 the costs of balneo-photo-therapy have officially been taken on by health care providers.
Internal Therapies
The more traditional medications used for treatment of Psoriasis include Retinoid (Derived from Vitamin A) as well as fumaric acid esters. For more severe forms of the condition, medication for the immune system such as Ciclosporin and Methotrexat are used. Doctors nowadays, however, are also using newer medications. These include "anti-bodies back", if the common remedies do not work. Efalizumab, Infliximab, Etanercept, as well as rheumatism drug Adalimumab are all recommended. These are available to take as an injection or infusion.
The type of therapy which is suitable for the individual depends on the potency of the drug, and the severity of the condition in the affected area. Many therapies are used in combination with and/or alternating with one another. Every patient reacts differently to the various types of treatment.
Health Holidays for Psoriasis
Health holidays are particularly popular among patients with psoriasis. Places with pure, salt-containing air are well suited. These include Spa-Resorts which are by the coast as well as sea-side resorts. But holidays to the Dead Sea have also proved their worth. In combination with a healthy diet, you can achieve good results here in treating psoriasis. Dermatologists often advise patients who suffer from psoriasis of the benefits of using salt water in the sun. At www.spadreams.com you can find, as well as many recuperation and health-holiday packages, numerous holiday deals which are specially tailored to the needs of psoriasis patients. The Spa Holiday packages include, for example, a medical examination on arrival and departure, several sessions of balneo-photo-therapy, and UV-light therapy as well as ointment therapy. Holiday makers have the additional option to take part in health-presentations, or – if available – to use the fitness facilities, swimming pool, and the nature-solarium.
Tags: Cures by the Dead Sea, dead sea, ectema, psoriasis cures