Review: Fasting at Malteser Klinik, Germany
---
Malteser Klinik von Weckbecker in Bad Brückenau (Germany) is one of the most professional retreats offering therapeutic fasting according to the teachings of Dr. Otto Buchinger – the originator of fasting based on liquids (vegetable broth an juices).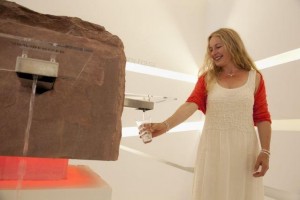 One of the participants in Buchinger's Fasting at Malteser Klinik who stayed there for a week was kind to share her opinion with us:
The house and the very motivated and friendly staff as well as the extensive medical spa treatments are really worthy of praise. 
From the day of your arrival until the day of your departure, here you experience courtesy from the staff wherever you go and a very high level of professional competence.
Comfortable single room as well as outstanding therapeutic supervision made me feel I was in good hands. I am happy to share this experience with other potential customers.
The programme of the fasting therapy was enriched with extra group activities such as mindfulness training, kitchen demonstrations, various medical lectures and sport activities, which contributed to the overall positive experience.
I would also like to mention the personal supervision of the group by Ms Krüllke. She assisted us the whole time with her great engagement and friendliness in all professional and personal questions during the fasting.
The offer of Malteser Klinik von Weckbecker by SpaDreams: