Something for solo travellers
---
Travelling gives many people the feeling of freedom and the opportunity for new experiences. For some, travel can be a life-changing experience. Many of our clients, who look for peace, tranquillity, inner balance or cures for various conditions, decide to travel solo.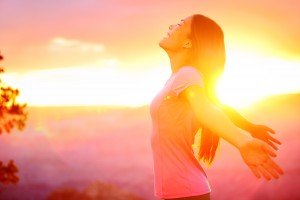 Quite often these are independent, experienced travellers, rather than just tourists looking for a typical beach holiday in Blackpool or Benidorm. They choose exotic long-haul destinations such as India, Thailand or Nepal. Another group are the ones, who look for escape from hectic life or health problems and go to spa resorts to soothe their bodies and souls.
Whether you dream about an adventurous tour in Nepal, a life-changing experience with yoga or Ayurveda, a thermal cure for your joints, a therapeutic fasting cure or indulgence and forgivness in a luxury spa resort, it is not a bad idea to go on holiday without anybody who may spoil your holiday experience.
In fact SpaDreams has many offers appealing to solo travellers more than to anybody else.
Our holiday themes for solo travellers:
– Thermal wellness and medical wellness:
mud treatments in Italy
thermal water treatments in the Central Europe and in the Balkans
original treatments in India and Sri Lanka
exotic holidays in Thailand and Nepal
– fasting and weight-loss holidays
logi diet, fasting according to Buchinger or F.X. Mayr, Schroth Treatment – Germany and other destinations in Western and Southern Europe
around the World, for example in Morocco, Egypt, Poland, Germany…
– cures for eczema and psoriasis
Dead Sea – Jordan or Israel
Tags: solo travel