The best time to visit Hungary
---
The best time to visit Hungary? It's a matter of personal taste!
There is not just one "best time" to visit Hungary Because not only do holiday preferences differ from person to person, but also Hungary offers a large variety of destinations and holiday options. However, for certain regions there are clear recommendations for the best time to visit.
It's a question of climate too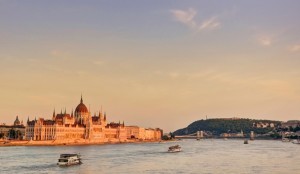 Generally speaking, it neither gets unbearably hot in the summer nor overly cold in the winter. The temperatures range from 0-28°C from the coldest to the hottest months respectively. That's why traveling to Hungary is great all year round. It's especially true if a city break to Budapest is on the cards. The Hungarian capital city on the banks of the Danube offers, above all, a high degree of architectural diversity. It's thanks to interesting factors in the city's history. Bath houses and other numerous relics dating from the Turkish occupation can be found there. Visiting one of the many traditional coffee houses shows just how this city was one of the centres of the Austro-Hungarian Empire. There are also numerous tourist destinations, such as the Fisherman's Bastion or the famous Parliament building. Even a stroll through one of the large market halls is a real experience at any time of the year. Therefore Budapest is a great place to visit year round.
On country roads in Puszta and Balaton
The impressive plains of Puszta can get quite hot and muggy during the summer months. The spring or autumn months are therefore the most suitable time to travel here. It is totally different though for sun worshipers who are drawn to the Balaton. The height of the summer is the classic bathing season and therefore the "best time to visit Hungary." The bathing resorts along the shore go beyond the scope of this article. Those who love the hustle and bustle and a wide range of leisure activities suit the Siofok on the southern shore of Lake Balaton. The vast majority of the other seaside resorts are a bit quieter. July and August are the best months for party lovers.
Varied scenery in the south
Even if Hungary is often famous classically for Puszta, the country has much more to offer in terms of scenery. The south in particular offers a lot of variety. It is also worth spending a holiday in Hungary during the colder winter months, as there are many opportunities for winter sports. So all in all, it should be said that the "right time to visit Hungary" depends above all on what you want to do on your holiday.