5 Super Fruits That Are Always in Season
Posted on January 31, 2018
---
For some time now, a big trend has increasingly become popular in hip cafes and nutrition-conscious restaurants – the Superfoods. Even on the dinner table, the trend food is gaining greater popularity. But what is actually behind this new nutrition?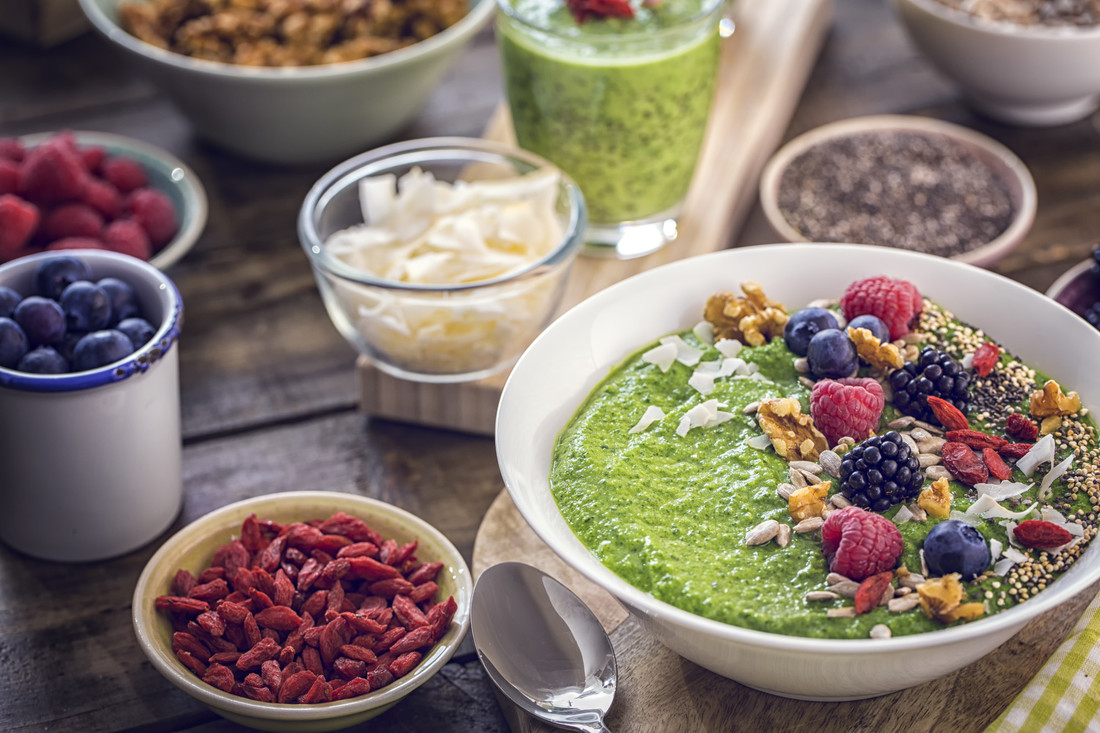 Superfood – Just a Trend?
Superfoods is a well-known term – but what is actually behind the ominous name? Most people will understand Superfood as just food, which is distinguished with an above-average concentration of nutrients, active substances or vital substances. Naturalness is important. If it's food from organic production – it is much better. The health-oriented heart makes a leap when it learns of the manifold forces of superfoods. How you integrate the strengthening super ingredients in your everyday life, we show you here!
Fruity Superfood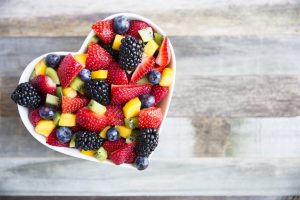 We know that many of you are berry and fruit lovers, therefore we present you with the top 5 Super fruits, which you can easily refine into your breakfast, dessert or snack. The special thing about the fruity addition? The berries and fruits have a high content of antioxidants and vitamins, which in return have a positive influence on the general mind and health. Another reason to finally integrate them into your day!
No. 1 – Pomegranate
Like a grenade, the pomegranate has been launched on European marketplaces some time ago. The bright red fruit hides its precious seeds inside. Anyone who takes the trouble and seeds them, is then not only welcomed by a taste explosion, but also enjoys positive effects of the pithy Superfruit. Pomegranates are characterized by valuable minerals such as potassium, iron, B vitamins and vitamin C. Just as varied as the nutrients are, so are the applications: from hearty to sweet – the fruity pomegranate seeds are always an asset.
No. 2 – Goji Berry
Superfruit from China – originally from the province of Ningxia, the Goji berry has made its way to us in a dried form. In native China, people have been swearing by the healing powers of their active ingredients for ages. In addition to vitamin C, a considerable proportion of carotene is contained in the Superfruits. It is well known that this has a positive effect on eyesight – no wonder that goji berries are also used in the field of medical TCM or to combat eye diseases. In addition, participants report an improvement in their ability to concentrate and experience deeper sleep. If that's true? There are enough reasons to grab the dried fruit and beautify your muesli with it.
No. 3 – Blueberry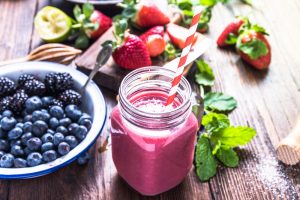 Who does not love them? Blueberries are absolute favorites – especially because they represent a new fruit highlight in the beautiful summer after the strawberry season. Numerous studies now prove that the polyphenols contained in the Superfruits have a positive influence on the memory and the ability to concentrate. Accordingly, one could even prevent age forgetfulness and dementia by consuming blueberries. Time to grab blueberries more often – don't you agree?
No. 4 – Acerola
An absolute vitamin C bomb is the acerola and that's why it is an absolute must on your breakfast table! Since the fruits must be consumed very soon after they harvest, they usually find their way to us only in dried form. If you like, you can enjoy the Superfruit in your breakfast cereal! But even in your juice- try out numerous combinations!
No. 5 – Açai Berry
In the Amazon region, the Açai berry has been consumed for ages. They contain valuable vitamins (A, C and E) as well as minerals. Similar to acerola, the acai berry can mostly be found in dried form. In order for us to be able to benefit from their magical powers, we process them as juice, powder or puree. So you can decide in which form, you want to integrate the Superberry in your day. The icing on the cake are the omega-3 fatty acids. They can have a positive influence on your cholesterol level.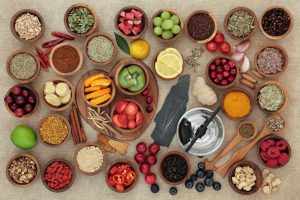 Of course, the list after 5 Superfruits is not finished. If you continue to read more on this topic, you soon notice that there are many more of these vitamin bombs available. However, you should be especially mindful when a food in the supermarket is advertised as Superfruit. Inform yourself first – the term Superfruit and Superfood are both not yet protected.
Whichever Super fruit you choose, we wish you a super fruitful day!
Tags: healthy super fruit, Popular superfood, Super fruit, super fruit in season, Superfood