The Miracle of Tea: Practical Tips for Health & Wellness
Posted on October 25, 2017
---

"Tea is the most consumed drink in the world after water."
Tea has been around for millennia. According to a dozen of studies, drinking tea on a regular basis promotes numerous health benefits.
Depending on its kind, it is extremely tasty and leaves you with a relaxing and vitalizing effect.
But where was this miracle established?
In fact, according to legends, tea was discovered by chance in China. The emperor of that period in time was particularly concerned about the hygiene of his drinking water, therefore he made his servants boil the water before drinking it. On a notably warm day, the Emperor noticed a dried leaf of tea in his water-glass, which he drank and solemnly praised. The event took place about 4,500 years ago – since then more tea has been consumed in Asia, than anywhere else in the world.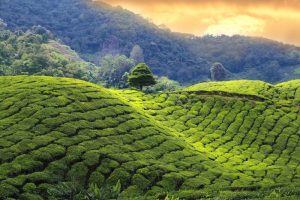 Today, India is the largest tea producer of the world and is known for its excellent Darjeeling and Assam tea. A trip to the famous Indian tea plantations is a must for any hot tea lovers. Here you can enjoy fresh brewed tea in combination with breathtaking landscapes and indescribable hospitality of the Indians.
It is true, the average Brit drinks 165 million cups of tea a day!
Best Teas to Drink For Your Health
Nowadays, deciding on a particular kind of tea can become a challenge: There are over 1,500 different tea varieties, which differ according to the cultivation period, as well as the time of the picking and processing of the tea leaves. Therefore choosing the ideal tea can often be difficult.
As a small tip, we have provided our favorite teas to help you through the dreary season!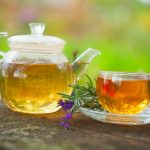 Ginger tea: Ginger has long been a sacred root for yogis. Ginger tea is not only considered to be a pleasant healing method for colds – but the root itself works wonders when fighting stress. Simply grate a piece of ginger, pour it over boiling water and add honey or lemon juice to taste. Your ginger tea will be ready now!
Green Tea: Green tea is considered to be used for your daily basic care and performance. Supposedly in ancient China and Japan, the tea was exclusively drank to fight diseases. It also contains the highest level of antioxidants.
Ayurvedic Tea: Our absolute favorite tea is the Ayurvedic tea made with cinnamon, cardamom, juniper and numerous other spices. This tea tastes like a spicy fruit tea. It acts as a cleanser, stimulator and healer – similar to the treatments offered on a relaxing Ayurveda trip.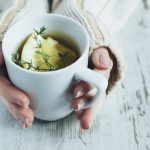 Christmas Tea: Even long before the actual Christmas season, a spicy Christmas tea would make you forget about the stress and hustle and bustle of everyday life just for a moment. Whether it's cinnamon, cardamom or baked apple flavor, with no other tea, it's as easy to cuddle on the sofa and dream of peace and tranquility!
If this tea break does not fulfil your ideal relaxation time out, then SpaDreams will offer you numerous alternatives on wellness for a longer period of time and help you warm your body and soul.
In this case: Cuddle up and enjoy the time!
Tags: Health, health&wellness, miracle of tea, tea, tips, Wellness