ABS workout at home
Posted on December 15, 2014
---
Cold and wind outside may successfully discourage from  any activity which requires rolling out of the bed and making any movements. Let's be honest-typically December is not the time when people think of ABS workout and then it's something shifted as a resolution for January (new year- new resolutions!) and then for April or May, when the beach season is coming closer. Avoid constant excuses and just do it! Now, in December.
I'm not a trainer, but I can tell you which exercises I tried out myself.  I was inspired by the Weider's 6 but I decided that it was too much for my spine, so in the end I replaced the original exercises, with my favourite ones, which nearly everybody can do at home. I think they key is to do diverse exercises, rather than just 200 boring crouches.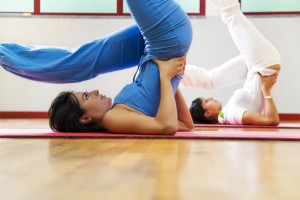 My goal was to do more and more repeats in the same time of 30 minutes as I didn't really have more time in the morning. I did these exercises every morning for a few weeks. I indulged myself and I did just as much as I could, but the exercises brought visible effects anyway.
Here we go! My favourite ABS exercises:
1) Leg lifts
2) Bicycle crouches
3) Raised knee crouches
4) Jack-knife sit ups
5) Plank
6) Candle
They do work if you do them properly without 'cheating' e.g. if you lift your legs, do it the way you can feel it's hard to hold them, if you do bicycle crouches, don't lift your all upper body to make it easier.
Exercises at home not enough for you? Check out SpaDreams' activity holidays.
Disclaimer: Please note that the author is not a professional trainer and the above article is a guideline only and it cannot be followed as a professional advice. The author does not take responsibility for any injuries resulting form doing the recommended exercises. If you are in doubt it is highly recommended to consult the exercises and other sport activities best for you with a professional coach or your general practitioner.
Tags: abs, best abs exercises, fitness, flat abdomen, well-being, workout