Detox Smoothie: The Green Dream with Spinach & Avocado
Posted on June 3, 2014
by admin
---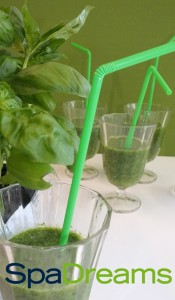 Today our colleagues from SpaDreams.fr have prepared their winner smoothie. Let's introduce THE GREEN DREAM!
It's green, full of nutrients, minerals and omega-3 fatty acids from spinach, avocado, peaches and apples. Sounds weird? But tastes great! You really need to try this!
Omega-3 fatty acids are supporting the brain function and they are good for your heart and your skin. And thanks to Popeye the Sailor Man we all know how healthy spinach is. It makes us strong and it's also good for the eyes.
This is what you need for The Green Dream:
1  avocado
1 cup of spinach
½ apple
1 ½ cups orange juice
1 peach
1 tbsp honey
10 basil leaves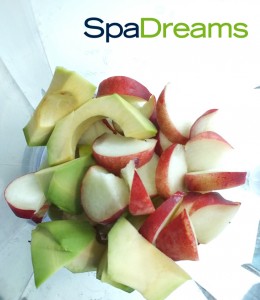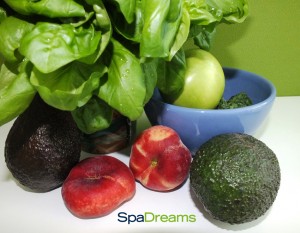 Put all together in the blender and mix it till it has the right consistency. You can add orange juice to get the right texture.
Go on and have fun!
Tags: Apple, Avocado, detox, Detox Smoothie, Peach, Recipe, Smoothie, Smoothie Recipe, Spinach