Field Report: The liberating effects of Therapeutic Fasting
Posted on February 27, 2017
---
From the 7th to the 14th of June 2015, nine fellow guests and I dared to experience a therapeutic fasting programme on a SpaDreams FAM Trip to the Malteser Klinik von Weckbecker. What an unforgettable experience! From the positive feedback of the other guests, I know that they were just as impressed as I was.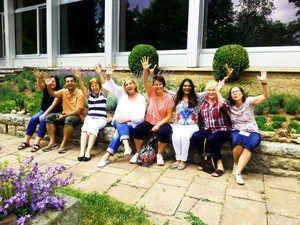 We all tried out the Classic Fasting Programme and fasted according to either the Buchinger or FX Mayr method. I was astounded how easy it was to adjust to the programme and after a surprisingly short time the first effects were felt. The best thing is that fasting in the Malteser clinic is no sufferance, in fact quite the opposite – during the different treatments I felt as fit as a fiddle!
The medical care was faultless and I was very impressed by their competence in all areas of nutritional science, spa therapy, physiotherapy and osteopathy. The presentations were really informative and answered all my questions about fasting and general health. The group was also great, not only easy-going but a likeminded group with a common thirst for knowledge. I had a great time trying this amazing experience with my fellow guests.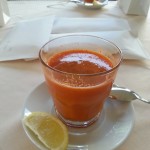 I was overwhelmed by the choice of complimentary health treatments: nutrition presentations, cooking demonstrations, ergometry training, aqua fitness, chair aerobics, morning fitness, progressive muscle relaxation, concentration training, hikes, dream exploration and many, many more. I didn't miss a single one!
I must also compliment the clinic on the brilliant organisation and the wonderful, warm atmosphere. The staff in all areas of the clinic were friendly and approachable and I felt welcome and at ease. I want to mention, in particular, the ceremony to begin the fasting in which Dr Kettler came to our table, lit a candle and personally greeted each and every one of us with a firm handshake and best wishes for the fasting period and success for the future.  I found this personal greeting really moving and inspiring. Seldom have I seen so many competent yet friendly personnel.
The Comfort Rooms were large and tastefully decorated, the clinic was one of the cleanest I have ever seen, and in addition the picturesque surrounding nature to be enjoyed – all in all: I truly enjoyed my stay to the full.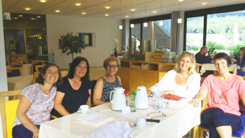 After only one week of fasting, my body already started to feel different and some of my afflictions had somewhat improved. Two of the other guests managed to stop smoking and two further guests were able to stop taking blood pressure medication. The stay in Bad Bruckenau made such a strong impression that 5 participants continued to fast after the trip. In addition, between the group we lost over 30 kilos.
I was really pleased with the Classic Fasting Programme, it's not only effective but fun to do and a complete, harmonious fasting programme including spa treatments, medical consultations and physical activity. I just got back from this impressive introductory trip, I'm full of fasting endorphins and I can only recommend it. A deeply enriching experience I wouldn't want to have missed.
If you would like to view the Malteser Klinik & the Classic Fasting Programme, simply click this link.
Tags: buchinger fasting, detox, fasting, fx mayr, Health, weight loss, weight loss holidays