How to stay fit & slim at Christmas time?
Posted on December 1, 2016
---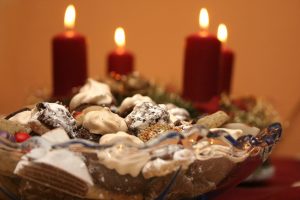 Christmas is a challenge for everybody who is health conscious and would like to stay slim and healthy. Ginger bread, chocolate oranges, family tins of candies, mulled wine, countless chocolate treats and other delicacies which become available in supermarkets, department stores and Christmas markets make great indulgent (self-)gifts. The indulgence comes however at price of additional pounds. If you want to avoid weight gain, read further and stick to our tips!
Slim thanks to the cold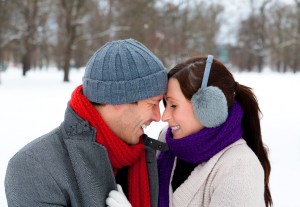 The cold weather in winter gives a really good opportunity to stay slim. Even a short walk boosts metabolism and additional calories are burned to keep the body temperature at a stable level. This – obviously- does not mean that you shouldn't dress yourself properly. Even if the weather makes you want to bury yourself in a pile of pillow on the couch it is worth considering a walk. Fresh air, a little bit of sunshine and physical activity have multiple benefits – they bring up your mood, strengthen your immune system and support the production of vitamin D.
A winter holiday is another excellent opportunity to stay fit and burn thousands of calories. Winter sports, walks in the snow and snowball battles – all that helps get rid of unwanted calories. SpaDreams offers many destinations, which are suitable for walking or hiking in winter. Our favourite destination are the Alpine foothills!
 How to survive Christmas in good shape if you've got a sweet tooth?
Don't leave home when you're hungry. Otherwise the cold will make you even more prone to spontaneous purchases of tempting Christmas treats.
Share! Christmas is the time for sharing! If you've got a tin of Quality Street then don't keep it in your bedroom, but share it with your friends and family. 🙂
Be careful with alcohol. A little shot of strong alcohol has at least 100 kcal! A hearty soup is a way better alternative to stay fit and warm at the same time.
Choose healthy alternatives by baking. Nowadays there are so many sources of inspiration, that you can easily find healthy options with dried fruit instead of sugar, chia seeds instead of gelatine and wholesome products instead of the refined ones.
Take your time and don't rush. Enjoy cracking walnuts and peeling oranges & apples and cooking together with your family and friends. The aromas of Christmas, the heart and effort you put into home-made food will stop you from running to a supermarket for yet another treat. Eating slowly, enjoying every of home-made bit is a healthy habit in contrary to compulsive gobbling of ready-made foods on the go, which in fact just compensate the "real" food.
Need professional help to stay fit?