6 things you should know about yoga
Posted on February 9, 2015
---
Yoga can be seen as sport, relax, passion,  religious path or a way of life. There's a couple of things you should be aware of before you decide to take part in yoga classes.
1) Yoga is an individual experience. Although you usually do yoga exercises in a group, in fact it is a very personal experience and you should focus on yourself, your breath, pace and your own progress. Comparing yourself to others makes absolutely no sense as yoga is not about competition.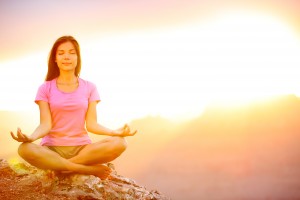 2) Yoga is NOT about forced, painful exercises. All yoga exercises should be done in a way that they will make you feel good and peaceful, not frustrated. If it hurts, it means it's simply too much.
3) You don't have to go to India or Sri Lanka to experience authentic yoga. Nowadays many authentic yoga classes are available in Europe and in the US.
4) It is good to try yoga at home, go for a sample class or for yoga holiday to check if yoga is for you. Yoga is very versatile and it can be practiced by everybody, however it may not be your thing if you prefer more active forms of physical activity or if you want to lose weight.
5) You don't have to spend too much money if you want to do yoga. If you want to participate in yoga classes then obviously you will have to bear some costs, however the equipment is much cheaper than for example the equipment for water or winter sports. From the things you can buy you need a mat and comfortable clothes.What you need most are positive attitude, open mind and time.
6) It is worth doing further research about yoga. Yoga is such an old art of healing of body & soul, that it is impossible to introduce it properly in a few words. We hope this post will encourage you to find out more about the fascinating world of yoga.
SpaDreams' best hotels offering yoga-themed holidays:
India · South-West India / Kerala · Kodumbu/Palakkad
Thailand · Koh Samui · Na-Muang/Laem Set Beach
Tags: asana, Yoga, yoga at home, yoga classes, yoga holidays, yoga preparation