SpaDreams Offers for Weight Loss Holidays
How to Lose Weight on Holiday
Who said that weight loss, diet and exercise has to feel like work or be dull? It often also feels more tedious when you're in it alone or while munching carrots and watching others enjoy their chocolate cake. A weight loss holiday is a great way to losing weight in a fun and positive environment! The following slimming programs are filled with delicious meals, exciting activities, as well as experts and like-minded individuals to support you in your weight loss journey.
Well-Rounded Weight Loss Packages with Treatments
Weight loss holidays don't have to just be about diet and exercise, but can also be about going back home reenergised and feeling good about yourself! Many weight loss packages include treatments to help those sore muscles, increase your metabolism, or just give you a little treat for your efforts and accomplishments.
Many have turn to weight loss with exotic Ayurveda therapy as a highly individualised, holistic healing programme. Not only is the vegetarian Ayurvedic diet and yoga good for losing weight, but also the treatments. Your weight loss package will include treatments specific to your dosha and problem areas, helping rebalance your body, mind and soul. The Ayurveda doctors and therapists will look at your body and lifestyle as a whole, to help you change your eating habits with healthy Ayurvedic cuisine. They will also work with you to address any underlying health or emotional issues that may be the root of your problem using authentic treatments as well as yoga and meditation. In treating the source of the weight gain, you work towards achieving long-term results.
A weight loss journey with fango, also known as mud therapy, is a favorite of many. It stems from Italy in areas with natural, mineral rich muds. When using the mud for wraps and treatments, you activate your metabolism and encourage the natural detox processes of your body. The mud and body wraps of fango help stimulate your metabolism, not to mention it's great for the skin!
The mud treatments help you to burn more calories and help your body eliminate toxins. Coupled together with a low calorie and healthy diet, there is hardly a more relaxing and rejuvenating way to shed those excess pounds.
Thalassotherapy slimming, such as those in Spain, harness the regenerative properties of the sea. These slimming programmes typically include treatments such as algae wraps and firming massages, using minerals and natural ingredients to increase your well-being, help your body detox, and let your body recover from the gym sessions.
Not only are the treatments great, but most programmes and hotels have water aerobics or fitness courses, which are great for relieving the joints while adding resistance for a more grueling workout!
Spoilt for Choice – Where to Stay on a Weight Loss Holiday
Usually you know what kind of weight loss holiday you would like or what you want your focus to be, but when it comes to choosing a destination, the choice becomes a little difficult. Do you want a weight loss spa, hotel or clinic? And where are the best weight loss centers?
Weight loss programmes in spa, hotel, and clinics
Essentially a weight loss spa and a weight loss hotel are the same. Both offer great meals, exercise programmes, and relaxing treatments. The slimming programmes and menus are designed by experts and professionals who know that the ultimate goal is to help you shed some pounds and help you feel lighter and fitter. Some spas and hotels have experts on site, such as nutritionists, diet specialists or personal trainers, who can offer consultations give you individualised advice.
A weight loss clinic, on the other hand, will have medical staff on site and constant medical supervision. You will be able to consult with doctors and they will be better equipped to handle complex cases or guests who fall into risk groups. A weight loss clinic would be a great choice for weight loss therapy and adjusting your diet with conditions such as diabetes, as the trained medical staff will be able to help monitor both your weight loss progress and your medical condition.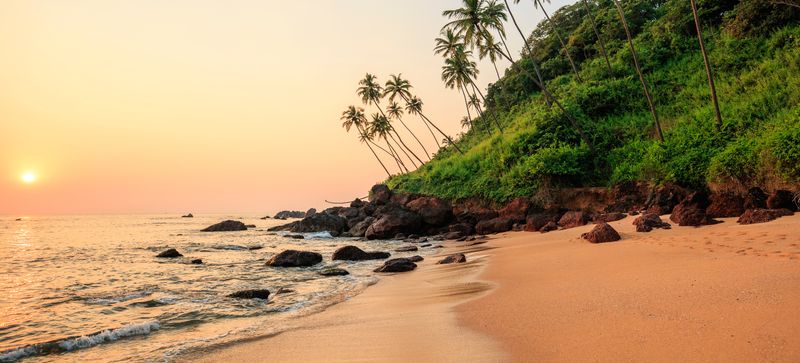 The Most Popular Weight Loss Destinations
As diet and weight loss are not dependent on factors such as weather or climate, there is no better or worse destination, and seasonality only plays a minor role, really only affecting the type of physical activities you can undertake. However, there are some destinations that are very popular as weight loss and diet destinations, often depending on what you would like to focus.
Find your favourite weight loss holiday
Please use the search tool below to see all our offers for weight loss holidays. Here you have instant access to a wide range of weight loss hotels and clinics worldwide. We have already chosen the indication for you, you can also select your desired destination and the exact dates you want to go on your weight loss holiday.
View our most popular weight loss holiday offers
FAQ: Weight Loss
Is it possible to lose 5 pounds in a week?
Yes it's possible! The important thing is to do so with a healthy weight loss plan, consisting of a nutritious diet and plenty of exercise. It is best to do that together with a medical expert or weight loss specialist to ensure that you achieve lasting results.
How much weight can I lose on a weight loss holiday?
That completely depends on your commitment, your starting point, and the type of weight loss package you will follow. Many people achieve as much as 5-10 pounds within a week together with special supervision and a personalized weight loss plan. However, all experts agree, it is not about the results you achieve in a week, but about laying the foundation for lifestyle changes and permanent, long-term results!
Is it possible to do a weight loss holiday with a pre-existing condition?
Many of our weight loss packages include medical staff and expert advice that is tailored to the individual. They are also accustomed to helping guests with pre-existing conditions, e.g. diabetes. Diets and exercise programs can be adjusted to make sure they cater to your health requirements. Be sure to check with your physician to make sure the weight loss package you chose is right for you and let them advise you on what you would require to have a healthy weight loss holiday! Let our travel experts know ahead of time so that arrangements can be made with the weight loss spa.
How much weight should I lose?
This depends entirely on your situation. Often a good starting indication to determine your ideal weight, would be to calculate your Body Mass Index (BMI). To have a more accurate suggestion for your ideal weight that takes other factors into account, an expert will be able to tell you how much weight you should lose and help you make a weight loss plan to get you to a healthy weight.