Luxurious Medical and Health Spa Hotels in Slovakia
Are you looking for a holiday that is unique and rejuvenating but also affordable in a beautiful Slovak spa town? Then you've come to the right place. SpaDreams has a wide range of spa resorts and health programmes in Slovakia, carefully curated after over 40 years of experience and hotel partnerships.
Our Three Most Popular Spa Resort Offers in Slovakia
Our Most Popular Spa Programmes in Slovakia
Healing and Relaxation Programmes - These programmes are targeted at deep relaxation and recovery from everyday life. Different spa therapies such as balneotherapy, electrotherapy, mud packs and baths as well as doctor consultations and massages are all available to support your personal health journey. In our delightful health spa hotels with state-of-the-art facilities, experienced therapists take care of your well-being and make sure you will return home with new energy.
Intensive Medical Therapy Programmes - Do it for your health! If you are suffering from heart and musculoskeletal disorders, osteoporosis or have issues with the nervous system, Slovakia's main spa towns Turčianske Teplice, Rajecké Teplice and Piešťany offer excellent spa resorts to treat your personal condition. Focussing on diagnosis, prevention of further illness and treatment, medical experts and therapists ensure a relief in symptoms. At the beginning of your stay, you will receive a personal consultation from the doctor who will prescribe treatments for your individual needs and conditions.
Vital and Active Programmes - Perfect for reaching your personal fitness goals and enjoying the breathtaking nature of Slovakia. These programmes target weight loss, physical fitness and healthy nutrition. Enjoy weight loss with diverse activities and nutritious healthy food to stimulate your metabolism - all under professional guidance. Slovakia's nature also has so much to offer and is the perfect setting to improve your shape. Why not make the most of the breathtaking views and magical hiking trails in between your spa treatments to get even closer to reaching your personal goal?
Our Best Selling Health Spa Hotel Packages in Slovakia
If you already know you want to book a spa resort in Slovakia, please use the search bar below to view all available offers. Filter them to your personal needs and wishes and find your dream holiday today.
---
Spa Towns in Slovakia – A Centuries-Old History
Charming, Rejuvenating, Relaxing
As the saying goes: "Slovakia was gifted with a valuable underground sea" – this refers to the medicinal water used for therapies in Slovakia. For centuries, Slovakia has been known for its curative thermal springs and is home to more than 1,300 springs. The most restorative ones are used for therapies, wellness and recreation. Guests are supervised by highly professional experts and can expect ideal natural settings for charming, healing and relaxing treatments in beautiful, historic spa towns. Piešt'any is one of the most important and largest spa towns in Slovakia and one of the best in Europe. Known as spa island, Piešt'any is located in the midst of magnificent, pristine nature close to the Little Carpathians mountain range. It is mostly known for health spa hotels focusing on natural treatments for osteoporosis patients. Here, the combination of curative sulphur mud and sulphurous thermal water has unique anti-inflammatory healing effects for patients with rheumatism and is central component of successful therapy.
Turčianske Teplice and Rajecké Teplice are two other important and unique spa towns in Slovakia. Here, health spa hotels mainly focus on the treatment, diagnosis and prevention of cardiovascular diseases. Guests with heart and musculoskeletal disorders are in the best hands here. Experienced and specialised medical experts in this field carry out individual medical examinations, tests, diagnoses and effective treatments during your stay.
If you are more interested in an active healing holiday, Slovakia offers different active and health programmes. Amongst programmes focusing on dietary changes, relaxing exercises and professionally consulted weight loss activities, you are sure to find your personal dream holiday.
Slovak Medical Expertise
Our Slovak spa hotels are 100% focused on effective healing programmes. Through the centuries-long existence of spa towns and their thermal springs, a great amount of knowledge was collected over the years and is constantly being updated to provide specialised treatments with long lasting effects. Along with highly qualified therapists and spa doctors, health spa hotels in Slovakia are welcoming, unique and delightful. With their medical expertise, doctors work out an individual treatment plan, mostly including a diet plan and specific exercises so you can continue the healthy activities even after your therapy in a health spa hotel.
All therapy forms are supported by the healing powers of the thermal water and sulphurous mud of the region. Typical therapy forms are: Hydro-, Mechano- and Electrotherapy, Balneotherapy, Thermotherapy, drinking therapy, mud wraps, inhalation, fitness and relaxation.
For more travel advice, contact our team of experts who are happy to help you.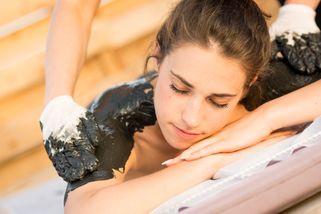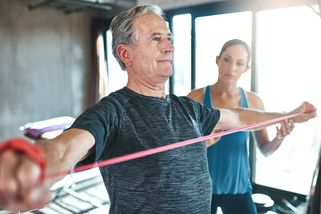 Slovakia's Rich Culture and Magnificent Nature
Due to a long spa history, many of our health spa hotels in Slovakia are often housed in traditional buildings, such as medieval castles or Art Nouveau jewels. Far from the hectic tourism stream and amongst magnificent nature, special spa resort settings invite guests to pause their daily life and fully focus on the healing procedure. Throughout the seasons, Slovakia offers a wide variety of nature activities and cultural events. If you are looking for an active healing holiday in summer, hiking along Slovakia's stunning mountain trails enjoying the breath-taking views over the region or canoeing on the calm lakes is a highlight you should not miss. Different cultural festivals take place during summer and are a social event with all different kinds of people and nations. The High Tatras, close to Piešťany, is the tallest range in the Carpathian Mountains and a UNESCO-protected biosphere reserve. Marvellous views over the incredibly beautiful nature await you in all seasons. If you are lucky you will be able to observe brown bears, chamois and golden eagles from the far. Enjoy the mountains skiing during the winter months and tramping between magical waterfalls, lakes and alpine grass land during the warmer months. These adventures will certainly be a wonderful addition to your stay in one of our spa resorts.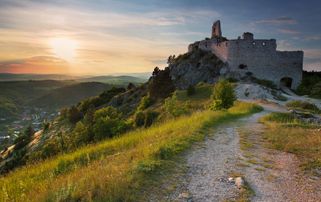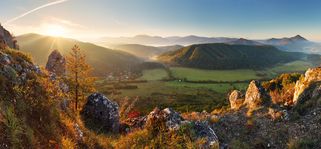 Travel and Saving Tips for Your Health Spa Hotel in Slovakia
Slovak spa hotels are known for their affordable prices, experienced medical experts and welcoming mentality of their staff. Discover our best tips below and book today!
Travel Tips - Book Your Health Spa Holiday in Slovakia
Air Transfer - Slovakia can be reached by car, bus, train and airplane. Though, we recommend travelling by airplane. From the UK you can comfortably reach Bratislava Airport (BTS) by taking a flight from London, Birmingham or Manchester with only one stop or from Bristol with two stops. Reaching Bratislava, we recommend booking a train or transfer to your spa town.
Train Transfer - Travelling by train is possible but we only recommend it if you have some spare time and generally don't mind longer travel times. You will find different overnight train offers, from standard to premium comfort in different price ranges.
Charter Flight - If you have decided to go on a healing holiday in Piešťany during the summer months, you might be lucky. Piešťany has an own small airport. Please note: Piešťany Airport (PZY) currently only operates summer charter flights and only at specific times during the day. Maybe you are lucky and your travel dates match the flight schedule of Piešťany Airport.
When to travel? - Do you have difficulties deciding when to travel to Slovakia? Don't worry, it is easier than you think! The best time to travel is between June and September, however, according to travel experts, Slovakia is very diverse, welcoming and exiting all year round. In summer magnificent hiking and biking trails, lakes and outdoor events await you and in winter skiing is a popular alternative. Skiing areas are located close to Piešťany, Turčianske Teplice and Rajecké Teplice and in the High Tatras.
People say that throughout the year Slovakia seems to turn into different travel destinations. However, one thing remains constant during all four seasons: Its beauty and diversity.
Saving Tips – How to Save Money on Your Slovakia Trip
We recommend booking a spa package if you are looking for a spa hotel in Slovakia with diverse treatments. This will be more cost-effective for you and the packages can be booked ahead of your trip instead of individually on site. The packages were put together by SpaDreams and our partner hotels for you to receive treatments with absolute best value for your money according to your personal needs.
Book well in advance. Many of our health spa hotels in Slovakia offer "Early Bird Specials" on their packages and stays. This allows you to save money simply for booking your trip early.
If you are travelling by train, make use of the free hotel transfers from the railway station to your health spa destination.
Upon your arrival or when arriving at your destination airport, you can easily book a rental car. Especially if you planned an active healing holiday in Slovakia, you will have more flexibility to get around and explore.
Have you considered travelling in the off-peak season? While Slovakia is affordable all year round, it is also particularly popular in summer (June - September) and hotels raise prices accordingly. Although Slovakia is equally scenic and charming throughout all seasons, hotels and programme prices tend to be quite a bit lower in off-peak seasons. If you want to stack the savings even more, try combining a booking in the lower seasons with an Early Bird Special.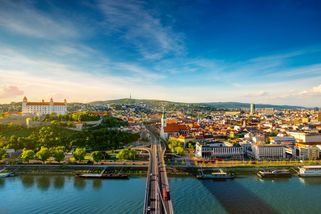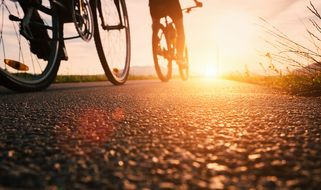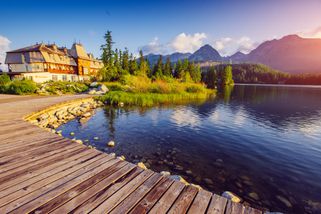 View All Spa Resorts in Slovakia
You Might Also be Interested in
Other Guests Also Planned Travelling to
Top 10 Reasons To Book With SpaDreams
Largest Selection
Best Price Guarantee
99% Customer Satisfaction
40 Years Experience
Experts for Wellness
Individual Service
Best Quality
Always at your Service
Security & Data
Innovative & Trendy