Our Most Popular Ayurveda Retreats
This is what our Ayurveda retreats offer
A relaxing Ayurvedic retreat starts with serene accommodations in a beautiful resort. The rooms are designed to help you come to peace, often borrowing elements of nature to help create a soothing and healing environment. In addition to this, most resorts offer many gorgeous facilities including pools, gardens, dedicated yoga and meditations spaces as well as peaceful spa areas or treatment rooms, where you will spend a lot of your time reconnecting with yourself and your surroundings.
The Ayurveda treatments are an essential part of any Ayurvedic retreat. After consultation with an Ayurveda doctor, you will have a tailor-made plan for your personal health and wellness goals, offering you a chance to fully let go of your daily worries and stressors as you are pampered by talented therapists and staff. Through oil massages, steam baths, herbal stamp massages, among many other treatments, you will feel your body begin to release the tension that has built up over time. All staff have been trained and offer you nothing but the best experience, from the warm and welcoming reception to first-class treatments and expert Ayurvedic knowledge.
To round off your Ayurveda retreat, you will also indulge in delicious Ayurvedic culinary delights. Your meals and diet plan will also be tailored precisely to your individual needs. Most Ayurvedic retreats are all-inclusive, meaning your every wish will be attended to when you arrive.
The most beautiful destinations for an Ayurveda retreat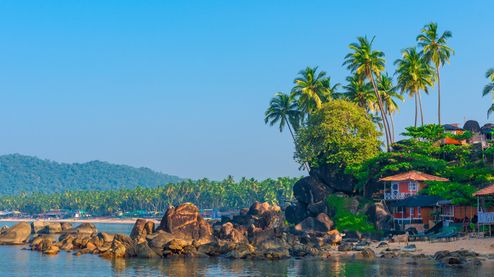 Alluring India
India is not only the birthplace of Ayurveda, but home to a lengthy heritage and culture that dates back millennia. This beautiful peninsula is also home to a variety of climates and destinations, ranging from sprawling sandy beaches to the breathtaking Himalayas and everything in between. Whether you're looking for a spiritual retreat or simply curious to explore new and exotic lands, India has something for everyone!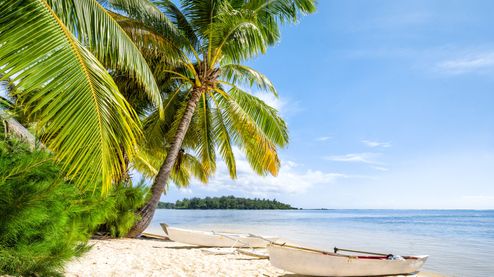 Exotic Sri Lanka
Often referred to as the pearl of the Indian Ocean, this island nation offers a myriad of beautiful destinations. Whether you want to stay near the sea and hear the waves crash against the shore or listen to the wildlife as the sun goes down over the lush jungles in the heart of the country, there is an Ayurvedic resort just for you!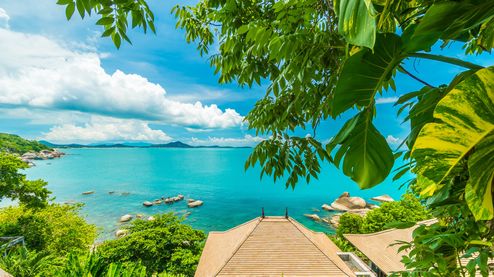 Spiritual Thailand
Ayurvedic retreats are often very spiritual, helping people connect with themselves through mindfulness. What better place than Thailand with its glittering temples and dazzling coastlines. Discover the secrets of spirituality during an Ayurvedic retreat in Thailand, the "land of smiles" and warm hospitality.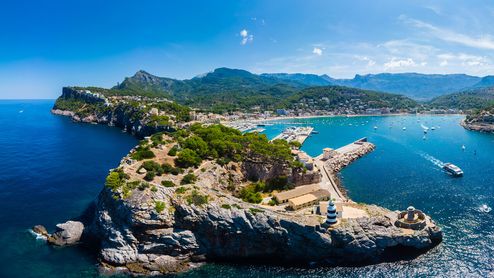 Multi-faceted Europe
Ayurvedic retreats can also be found closer to home in some of the most stunning locations in Europe. Whether you would like to visit a classic spa town in Germany, experience the warm coastlines of Spain or Portugal, or simply combine an Ayurvedic retreat with good Italian food or wine, Europe offers it all! Explore the brilliant fusion of European landscapes and the Far Eastern art of healing.
The most popular types of Ayurveda retreats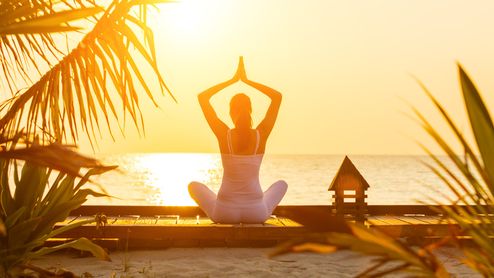 Ayurveda & Yoga
Often described as a classic duet. Ayurveda treats the body's ailments and rebalances the doshas while yoga helps you rebalance your mind and soul while reconnecting with your body. Yoga is an integral part of any Ayurvedic retreat and is often prescribed by Ayurvedic doctors and therapists. Don't worry, yoga courses are for beginners and advanced yogis alike!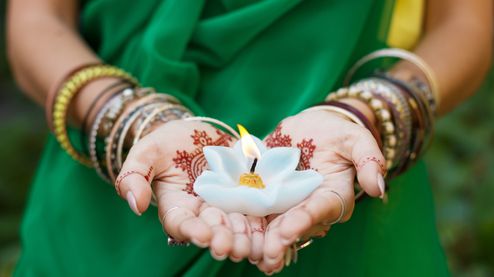 Ayurveda & Meditation
Meditation helps train your awareness and mindfulness. Like yoga, meditation helps you reconnect with yourself and teaches you to listen to your inner voice. By treating the body with Ayurveda and the mind and soul with meditation, you begin to find yourself again, ultimately giving you more strength and peace to successfully tackle daily stressors with ease.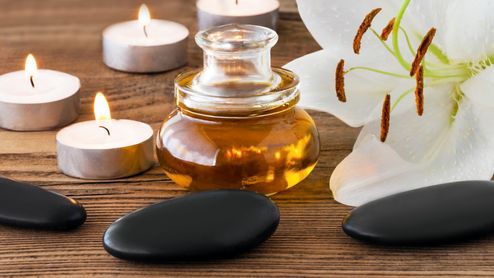 Ayurveda & Wellness
Stress builds up over time often leaving us feeling unwell. Finding dedicated time to relax and unwind and listening to what your body needs is often difficult. Ayurveda wellness retreats offer you the chance to be pampered from head-to-toe, and with the help of Ayurveda experts, help you find renewed strength and joie de vivre.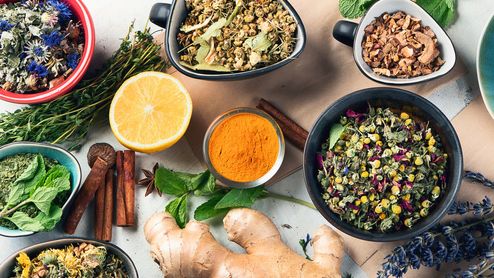 Ayurveda & Detox
Busy lives also mean that we tend to neglect our body, feeding it fast food or medicating it unnecessarily. The body needs help to rebalance itself and dispose of toxins that have built up over time. Ayurvedic detox supports the body's natural cleansing processes with treatments and natural herbal mixtures allowing for a deep cleanse.
The best Ayurveda programs to book on your Ayurveda retreat
Our Most Popular Ayurveda Retreats
FAQ – Our tips for picking the right Ayurveda retreat
How long should an Ayurveda retreat be?
Ayurveda retreats can start for as few as 7 nights. However, Ayurveda doctors recommend a minimum of 12-14 nights to really begin to feel the full effects of the treatments and therapies.
How can I save when booking an Ayurveda retreat?
Ayurveda retreats are already a great deal, as most times everything is included: accommodation, medical checkup, treatments, and food. However, if you manage to book well in advance, you can take advantage of early bird deals, which can sometimes save you up to 25%! There are also great deals in the rainy seasons. Many Ayurveda specialists recommend traveling during rainy seasons as the weather has positive effects on the body and the treatments.
Is an Ayurvedic retreat suitable for anyone?
Ayurveda retreats are suitable for any healthy individual. Many medical conditions also benefit from Ayurvedic retreats, but it would be best to consult the SpaDreams travel experts. We can check with the doctor on site before you book to see if an Ayurveda retreat is right for you! This is a service that we offer without extra charge.
Search All Ayurveda Retreats