Our best Ayurveda retreats in Germany
Discover the perfect Ayurveda package
Each Ayurveda retreat offers different Ayurveda packages from which to choose. Ayurveda wellness programs give you well-being and relaxation with, for example, oil massages. Rasayana therapies focus instead on anti-aging and rejuvenation. Traditional Panchakarma therapies, on the other hand, make use of Ayurveda treatments that focus on cleansing, detoxifying, and healing your body. The type of Ayurveda program you would pick often also determines its duration. Though you can book wellness Ayurveda programs as a short break, in the form of an Ayurveda day treatment or an Ayurveda weekend, the duration of Panchakarma programs is usually set for a longer period of time, starting at absolute minimum of seven nights.
Before the treatments of your Ayurveda journey in Germany begin, Ayurveda specialists conduct an initial consultation with you, during which they determine your individual dosha type. Based on your dosha type, your Ayurveda therapist will then draw up a treatment plan that includes all therapeutic measures and serves as a guide for your stay.
Ayurvedic treatments such as head, facial and full body massages with warm herbal oils allow you to really relax and find inner peace. This effect is further enhanced by relaxation methods such as yoga, meditation and breathing techniques. Breakfast, half board or full board are available at all accommodations. The Ayurvedic diet includes vegan as well as lactose- and gluten-free options.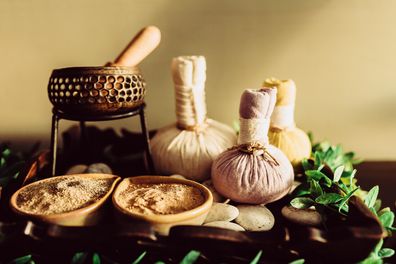 Panchakarma
If you wish to deeply detoxify your body and cleanse it from the inside out, an Ayurvedic Panchakarma therapy is probably what you're looking for. This Ayurvedic cleansing therapy allows you to reduce the metabolic waste products in your body and strengthen your immune system. As a first step, the Ayurvedic therapists loosen toxins and waste products from your tissues through massage. Expulsive procedures, such as rinses or colonics, support the elimination of metabolic byproducts. In the final restorative phase, you take Ayurvedic herbs to promote your body's natural healing and regeneration.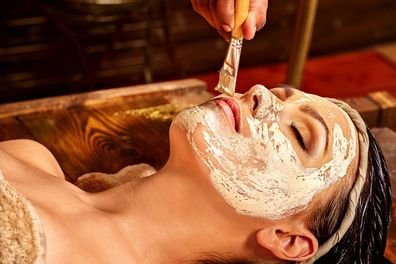 Rasayana
Rasayana aims to turn back time and help you feel younger and more vital. This therapy will free you from toxins and waste products that age your body and shorten your lifespan as well as gently rebuild your life force. You will be provided with an individual nutrition and wellness plan for the duration of your Ayurveda retreat in India. This ensures a detoxification and purification in the gentlest form and frees cells and tissue from unnecessary waste. Cell and tissue rejuvenation is the goal of this Ayurveda retreat. You will notice changes in the appearance of your skin after a very short time and feel fitter and more active.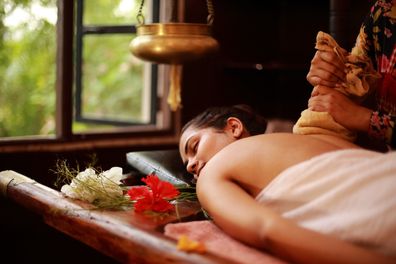 Ayurveda detox
A healthy body runs smoothly. Mechanisms such as metabolism, the lymphatic system, lungs, liver and kidneys routinely remove all harmful substances. Ayurvedic medicine in the form of herbal supplements aid the detox process. But from time to time, even the best system is overwhelmed and needs not only a break, but also active support for recovery and regeneration. A detox helps your body rebalance its own defenses through rest, exercise and detoxification to prepare it for what lies ahead.
Ayurveda resorts and spa hotels in Germany
The many sides of Germany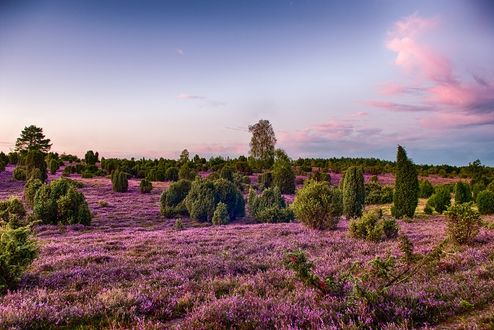 Northern Germany
Let yourself be enchanted by the diverse charm of the north during while enjoying Ayurveda in Germany. In the maritime flair of the North and Baltic Sea coasts, enjoy extensive walks on endless sandy beaches, while the soothing sound of the waves accompanies you and the sun sinks into the horizon. Alternatively, you can go on stunning hikes through rolling hills of purple heather and along babbling brooks in the Weser Uplands region of Lower Saxony.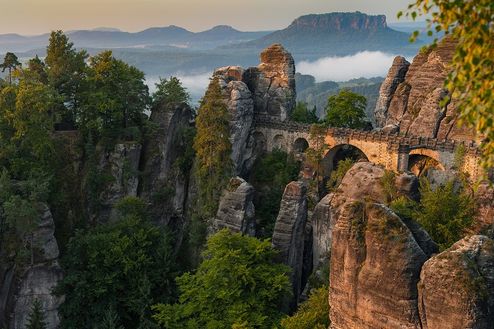 Eastern Germany
Encounter mesmerizing rock formations on hikes through Saxony's Elbe Sandstone Mountains and find your way back to your center in harmony with nature. Along the Elbe River in Dresden, numerous castles line the banks, which you can explore from a boat or on a day trip. In Saxony's Ore Mountains, you'll benefit from clean air and healing thermal springs in Bad Schlema, Oberwiesenthal or Altenberg.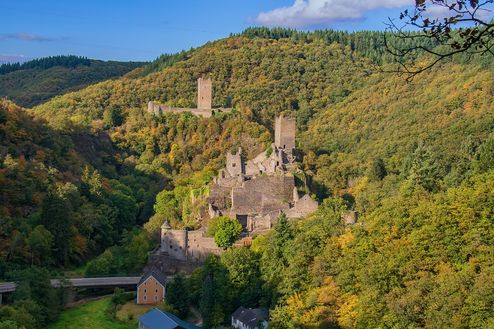 Western Germany
Hike a section of the Jacob's Way in the Sauerland and find yourself. Amidst green valleys, long extinct volcanic cones and interesting rocks, recharge your batteries in the Eifel National Park and rediscover your love of nature on the Eifelsteig trail. North Rhine-Westphalia will delight you with the Dülmen wild horses and a magnificent view over the Bergisches Land from the tree top walk in Panarbora. Fragrant flower meadows alternate with babbling brooks and offer you the perfect place to recenter with Ayurveda in Germany.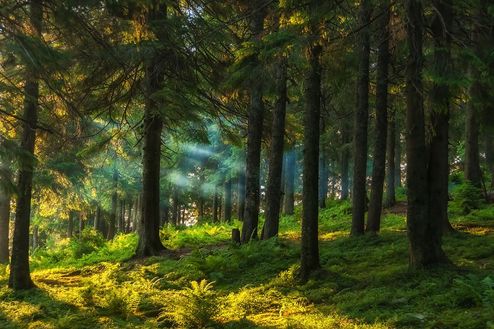 Southern Germany
While the clear mountain air of the Allgäu blows around your nose and you walk full of peace over flowering herb meadows, an absolute mountain panorama lies at your feet in Bavaria's Alpine foothills. Activate your self-healing powers during stays in Baden-Württemberg's spas. The total of 34 thermal baths bundle the healing powers of nature and optimally complement your Ayurveda vacation in Germany with these soothing waters. In the Black Forest, explore the picturesque nature around Lake Titisee, which will give you peace and balance.
Our most popular Ayurveda spa hotels in Germany
FAQ - Ayurveda in Germany
What is a suitable duration for an Ayurveda vacation in Germany?
Longer Ayurveda programs of at least 7 nights or more will help you achieve a positive effect on your health and well-being, which will also enrich your everyday life in the long term. Ayurveda short breaks, such as an Ayurveda 1-day therapy or a weekend, offer you a good opportunity to get a taste of the ancient Indian medicine methods and to experience some deserved relaxation.
What makes a certified Ayurveda program in Germany?
When choosing your Ayurveda program, make sure that all Ayurveda therapists have a sound education and many years of experience. At certified Ayurveda programs in Germany, Ayurveda specialists will always conduct an Ayurveda consultation with you prior to the start of treatment to determine your dosha type and establish a treatment plan. Ayurveda hotels at SpaDreams have already gone through the necessary checks to make sure the Ayurveda programs are run by qualified professionals.
What are the best Ayurveda hotels in Germany?
In order to find the best Ayurveda hotel for you, SpaDreams offers you the possibility to compare all Ayurveda offers. You can read up on your desired Ayurveda package before you book.
All Ayurveda Offers in Germany