Our best authentic Ayurveda retreats in Europe
European Ayurvedic retreat packages
The accommodation generally offers different Ayurveda packages from which you can choose. The offered Ayurveda treatments differ not only in their content, but also in their length. For example, an Ayurveda short vacation, in the form of an Ayurveda weekend retreat, gives you the chance to relax and switch off even when you have very little time to spare. Many yoga retreats offer a light version of Ayurveda, offering some special Ayurvedic massages to round-off the program.
Longer Ayurveda retreats of seven nights or more, on the other hand, have a more intensive effect and have a particularly beneficial outcome on your body. Before your Ayurvedic therapists pamper you with head, face and full body massages, they will conduct an initial consultation with you. This consultation serves to determine your Dosha type and to define a concrete therapy plan tailored specifically to you! Through, for example, steam baths and inhalations, as well as the typical forehead oil pouring, the Ayurveda specialists bring your doshas back into balance and strengthen your immune system. To achieve a particularly relaxing effect, you can often add yoga, meditation or breathing exercises to your therapy plan.
Ayurveda programs in Europe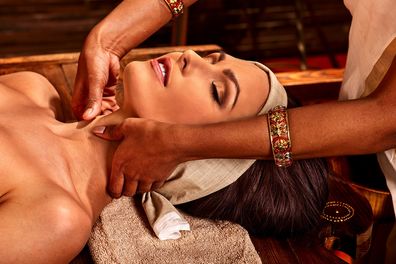 Panchakarma
Would you like to support your body by activating its self-healing powers? Are you in search of better health and well-being in your everyday life? Then a Panchakarma program is the right choice for you. Through soothing massages with oils and herbal stamps, the Ayurveda experts release toxins and waste products from your tissues, in order to subsequently remove them from your body through excretory methods such as rinses or enemas.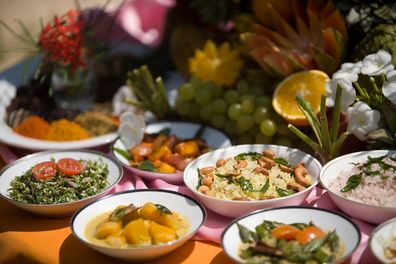 Ayurveda fasting and detox
An Ayurvedic fast and detox aims to eliminate metabolic waste products and toxins from your body and help it regenerate. Unlike classic therapeutic fasting, an Ayurvedic detox regimens do not require you to abstain from solid food, but instead reduces your food intake to a minimum and ensures that you consume only high-quality food full of valuable nutrients.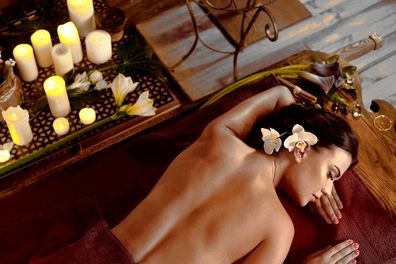 Wellness Ayurveda
A wellness Ayurveda program in Europe offers you a break from your daily stress and help you center yourself. Soothing oil massages and herbal treatments calm your nervous system and bring you back to inner balance. Relaxation techniques such as mediation, yoga and breathing exercises will enhance the relaxing effect of your Ayurveda wellness treatment.
Ayurveda spa hotels in Europe
The most scenic destinations for Ayurveda in Europe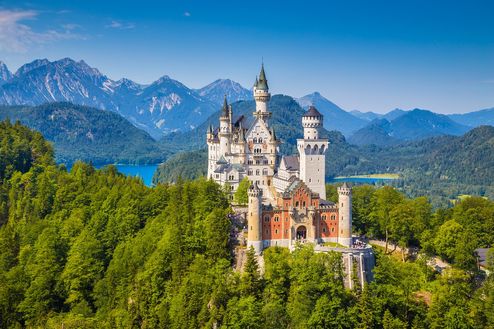 Germany
In the maritime flair of northern Germany, on the North Sea or Baltic Sea coast, you will benefit from a healthy sea climate and extensive walks on the beach. The south of Germany enchants you with the picturesque mountain panorama of the foothills of the Alps. The tranquility of nature at Lake Constance or Lake Chiemsee lets you unwind and re-center yourself. Even in the heart of Germany you can discover interesting rock formations, during hikes in Saxon Switzerland or take a serene forest walk in the Sauerland or the Eifel.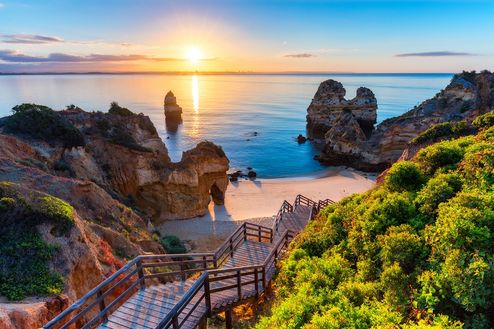 Spain & Portugal
Feel the gentle sea breeze on your skin while exploring the flower island of Madeira or strolling along the golden beaches of the Algarve in southern Portugal. You can also pay a visit to the colorful capital Lisbon during Ayurveda in Europe and take a leaf out of the Portuguese's relaxed attitude to life. Spain lures you with its colorful islands. On Tenerife, you'll discover volcanic rock, while Mallorca has white sandy beaches at your feet.
Insider tip: Combine your Ayurveda retreat in Portugal with a city trip in Lisbon. Discover the famous architecture, ride the renowned trams, or simply indulge in some local delicacies. Explore why so many people have come to love this city!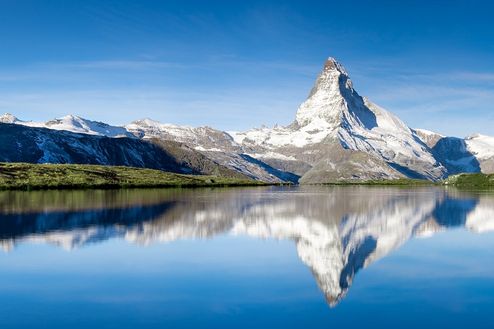 Austria & Switzerland
Flowering herb meadows, snow-capped mountain peaks and crystal clear lakes let you discover Switzerland and Austria for yourself in harmony with nature during your Ayurveda vacations. You can explore Ticino during numerous outdoor activities, such as hiking, Nordic walking or cycling. Spas and climate health resorts enrich your Ayurveda stays.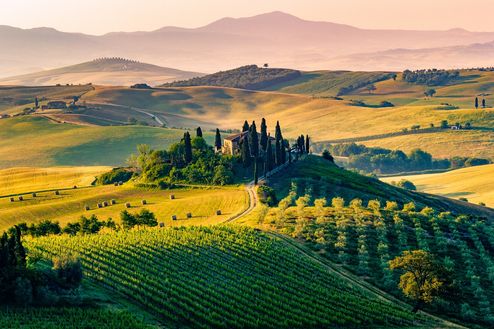 Italy & Greece
In the shade of olive trees, gaze out to sea and finally find yourself in the land of the gods. Walk in the footsteps of Greek mythology in the Greek capital Athens and discover the largest mountain massif in Greece during extensive hikes on Mount Olympus. But also Tuscany with its picturesque vineyards invites you to relax during Ayurveda in Europe. Feel a deep tranquility on the shores of Lake Garda or explore awe-inspiring cities, such as Rome, Venice or Milan.
Our best Ayurveda resorts in Europe
FAQ - Ayurveda in Europe
What is the best time to travel for an Ayurveda vacation in Europe?
In the summer months you are usually lucky with the weather in all European countries and there is less rainfall. But also in spring or autumn you can spend your Ayurveda treatment in Europe, far away from the tourist crowds. In winter, especially the snowy regions in Switzerland or Austria offer you an absolute winter paradise.
How do I find the right Ayurveda resort in Europe for me?
The different Ayurveda accommodations in Europe all offer you very different Ayurveda packages, so you should definitely be clear before booking which Ayurveda forms of therapy you would like to book at all. If relaxation and a soothing time-out are the focus of your Ayurveda trip, then an Ayurveda wellness cure is the best way to find what you are looking for. More intensive Ayurveda experiences make you with a Panchakarma treatment. On fitreisen.de you have the possibility to filter the different Ayurveda accommodations based on destinations and desired duration, so that you can choose the perfect accommodation for you in the end in a direct comparison.
What is a suitable duration for an Ayurveda vacation in Europe?
Both Ayurveda short vacations and longer treatments can be booked in Europe and selected individually according to your available time.
Which country is best for Ayurveda?
You can have a great Ayurvedic retreat anywhere in Europe. It is important to find certified professionals to supervise you throughout your stay in order for you to benefit as much as possible from your treatments.
All Ayurveda hotels in Europe