Our best authentic resorts for Ayurveda in Kerala
All-inclusive Ayurveda packages in Kerala – A stress-free retreat
For those of you who are interested in the Indian art of healing, seminars and Ayurvedic cooking classes are offered at some hotels, to which you are warmly welcome to join. The staff of your Ayurveda resort will be happy to arrange selected day trips or a special weekly program for you to make your Ayurveda vacation in Kerala an unforgettable experience.
After the Ayurvedic retreats, there will be a final consultation with the doctor to make sure that the treatment was successful and to discuss with you how to integrate the Ayurvedic diet and other Ayurvedic treatments into your daily life.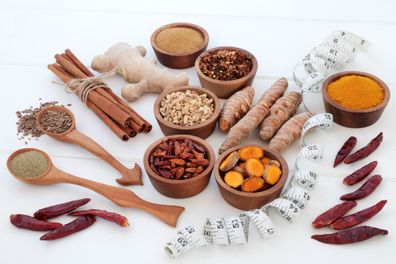 Ayurveda Weight Loss
According to Ayurveda, the body should be kept in its natural balance. Through the retreats, for example, digestive problems and metabolic disorders are treated to determine the cause of your weight gain. The aim of this retreat is to help you achieve your ideal weight through the Ayurvedic diet as well as a special combination of different treatments, including yoga and meditation. The aim is to detoxify your body, cleanse it, and sustainably balance your energy and boost your metabolism.
The first step is to put together a diet plan that is tailored to your personal needs. Your body will be balanced and problems addressed through appropriate nutritional measures. You and your body will change positively and be fitter after this program.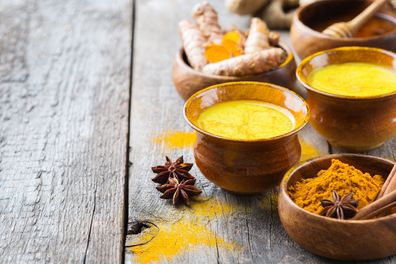 Panchakarma
Panchakarma therapy is a balanced program of various methods for cleansing the body and mind and is therefore used to treat a wide variety of conditions, such as those affecting the skin, cardiovascular system, urinary tract, musculoskeletal system and joints, metabolism or gastrointestinal tract.
For the Panchakarma or Ayurveda detox retreats, a duration of at least 14 days is usually recommended. The aim of this retreats is to detoxify the body, relieve the liver and naturally remove stress and waste products so that the metabolism works better. It consists of five elements, all of which are essential for human beings: Diet, yoga, meditation and Ayurvedic massages with both oils and herbs.
The Ayurvedic detox treatment is usually performed in three stages: the preparatory phase Puvakarma, the fivefold purifications Panchakarma and the post-treatment Paschatkarma. Of the original five cleansing techniques, only three are usually still used, especially for European guests: Virechana - the enema treatment with ghee coconut oil or sesame oil, Nasya - the nasal and sinus treatment, and the Vasti intestinal enema. Panchakarma is an intense purification ritual with prayers to Shiva, the god of peace.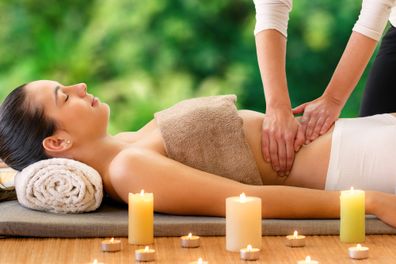 Ayurveda wellness
A wellness Ayurveda retreat is a journey of self-healing. It creates a balance between body, mind and soul and gives you renewed strength. The retreats consist of various treatments such as massages, herbal wraps or facials with healing oils. Likewise, various treatments such as yoga, meditation or breathing techniques are used for this purpose. Herbal teas as well as elixirs of life, such as ghee or honey, are also used help improve your health.
There is no set duration for a wellness Ayurveda retreat, as this depends on the individual. The focus is on the emphasis of the phases of life and the associated requirements. The Ayurveda wellness retreats are therefore based on the individual needs that you have determined together with an Ayurveda therapist.
Ayurveda Resorts in Kerala – finding peace and joy
Our best authentic Ayurveda resorts in Kerala
FAQ - Ayurveda in Kerala
What is the recommended travel period for an Ayurveda retreat in Kerala?
Kerala in southern India has a relatively constant climate. Temperatures typically do not drop below 25 degrees nor do they rise higher than 33 degrees Celcius.
Which language is spoken in Kerala?
The official languages in India are spoken in Kerala: Hindi and English.
Do I need a visa for an Ayurveda trip to Kerala?
Most guests must apply for an E-Visa before starting their Ayurveda retreats in Kerala. Getting a visa on arrival in India at the airport is not possible.
How much does an Ayurveda retreats in Kerala cost with SpaDreams?
A classic Ayurveda retreat of 7 nights can be booked from 210 € per person. Panchakarma retreats from 2 weeks are bookable from about 800 € per person. The prices include accommodation, treatments and full board. In addition, our Ayurveda packages - depending on the location of the hotel - usually also include a trip to the backwaters or other excursions as well as mostly also the transfer from and to the airport.
How can I save on booking an Ayurveda hotel in Kerala?
Check our website or with our travel experts for last minute or all inclusive offers. We also always have great discounts for early bookers.
Which retreat offers the best Ayurveda programs in Kerala?
All our SpaDreams partner hotels are carefully selected and offer authentic Ayurveda. Trained and qualified Ayurveda specialists, doctors and therapists supervise the treatments. Both we and the Ayurveda clinics and hotels place great emphasis on providing you with high quality Ayurveda care and experiences.
All Ayurveda offers in Kerala