Discover our best thermal hotels in Austria
What makes Austrian thermal baths so special?
First of all, the Austrian thermal spas are very different in their type and location. There are thermal baths with salt water, thermal baths without chlorinated water or those in Asian style. Some thermal hot springs are located in the Styrian volcanic country, others between the mountains and some in the middle of the skiing area. There is something for all tastes.
What probably connects all Austrian thermal baths is the great variety of saunas, steam baths, massages, as well as wellness or beauty treatments, which are inspired by nature and thus not only promote relaxation but also health. You can feel the nature not only during the wellness treatments, but also directly in front of your spa or wellness hotel. Our hotels are embedded in wonderful landscapes and ensure that you relax from the moment you arrive.
The Austrian thermal water
It has long been known that thermal water, depending on its composition, has positive effects on our body and mind. It has a stress-reducing effect, can strengthen the immune system and is pain-relieving. Austria has been blessed by nature and has a large number of natural healing springs, which make a thermal holiday possible in the first place. Frequently found in Austria are iron-rich thermal springs, iodine sulphur water, iodine brine, as well as radon or sulphate containing healing springs. If you would like to learn more about the general effects of thermal water and the minerals it contains, please have a look at our page on thermal water.
What does the water from Austria's thermal springs help with?
Excellent spa hotels and sauna facilities
Years of experience, excellent staff and first-class equipment, as well as unique locations including great panoramic views make the Austrian thermal spa hotels something very special. Many of our hotels are located close to the country's top thermal spas, which is why the entrance fee to the thermal spa is often included in our arrangements. You sleep and eat in our selected accommodations, while during the day you explore the nearby thermal baths including saunas, various baths and more.
All our thermal spa hotels in Austria at a glance
Austria's best thermal spas
Rogner Bad Blumau in Styria
In Austria's most popular thermal spa you can experience something unique. In the "Vulkania", for example, you can bathe in Dead Sea water and feel the invigorating salt on your skin. Immediately afterwards you can make a detour to the South Seas and let your soul dangle further. If you long for even more sea, disappear into the marine climate cabin and fuel your body with ionized oxygen which is good for the respiratory tract and stress reduction.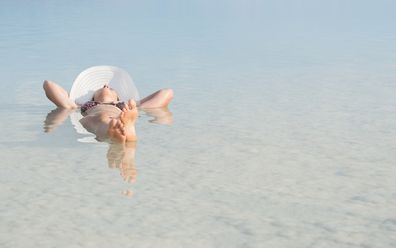 The Aqua Dome Tirol
Wellness for all senses can be found in the Aqua Dome spa in Tyrol, probably the most modern and architecturally fascinating spa in the Alps. The highlight is the "Soleschale", a futuristic-looking pool in which you can float weightlessly and look down on the impressive mountain landscape. The "Soleschale" also offers water shiatsu at sunrise - simply unique.


St. Martins Therme & Lodge
St. Martins Therme and Lodge on the edge of the Seewinkel National Park are not far from the Hungarian border. On the "South Sea island of Austria" you will experience a feeling of summer and sun, because of the bathing beach, directly at the in-house bathing lake, which has an excellent water quality. Recharge your batteries on a sun lounger or in a shady hammock and enjoy a cool bath in the lake.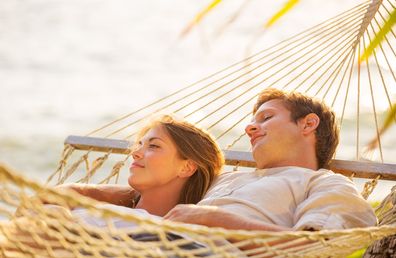 The 6 most beautiful regions for your thermal spa holiday in Austria
The Salzburger Land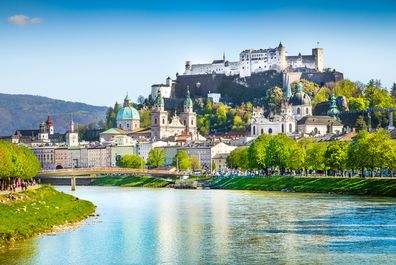 The Salzburger Land offers visitors a wide variety of beautiful destinations in nature and in the city. Several of the state's top thermal spas are located here, making it the perfect starting point for hiking or cycling tours through impressive landscapes. A popular holiday destination in the Salzburger Land is Bad Hofgastein, where the Alpentherme Gastein is located - one of the best thermal spas in Austria.
Die Styria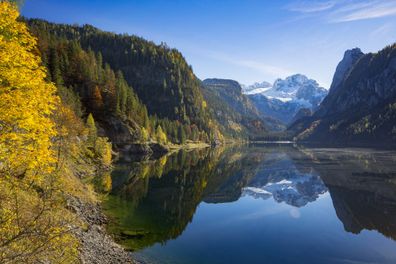 Styria is the green heart of Austria. Here you can enjoy views over blue mountain lakes, mystical moorlands, rushing streams and stalactite caves! Just as unbelievable as the nature are the thermal springs in Styria: e.g. the Rogner Bad Blumau. If you decide to stay in a thermal spa hotel in Styria, you should also make a detour to Graz.


Tirol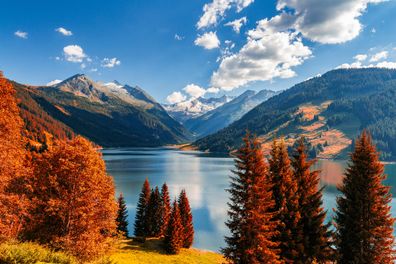 Located in Tirol is the Aqua Dome, which is already reason enough for a thermal spa holiday in Tirol. But, also, countless natural jewels are waiting to be discovered: From waterfalls and deep gorges to green valleys and white glaciers, everything is represented. Kirchberg, Fügen or Gerlos are perfect places for a quiet thermal holiday, where you can also visit the cultural rich city of Innsbruck.
Carinthia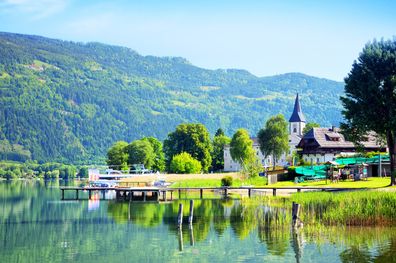 In Carinthia, southern Austria, you can find the highest mountain in the country, the Großglockner, which fascinates many visitors. Here you will also find great thermal springs, from which you can take trips to alpine lakes, medieval buildings or to the picturesque town of Klagenfurt am Wörthersee. By the way, the region has an above-average number of hours of sunshine, which makes a wellness holiday here even more relaxing.
Upper Austria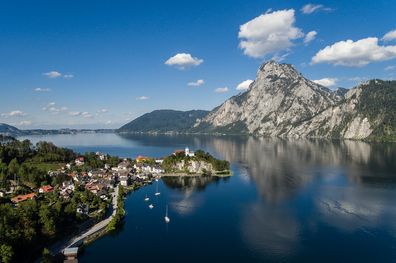 In Upper Austria, close to the German and Czech borders, there are mountains, lakes and vantage points that amaze holidaymakers. A special highlight is the Kalkalpen National Park, where you can relax in the thermal spa and unwind your muscles in the warm thermal water. The largest city in Upper Austria is Linz which is also worth a visit thanks to its historical old town.

Lower Austria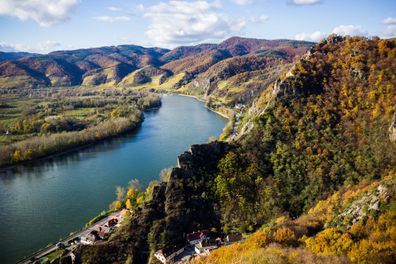 Lower Austria is the region around Vienna, whose history has ensured that the region today has a particularly rich cultural heritage. If you decide for a thermal holiday in one of the thermal baths in Vienna or Lower Austria, you will not only experience the scenically, but also culturally most interesting region. The region is home to eight thermal baths, including the Roman thermal bath, where you can bathe in sulphur healing water just like the ancient Romans.
3 reasons for a thermal spa holiday in Austria
A great destination in all seasons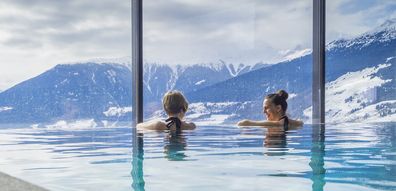 Regardless of the season you decide to come to Austria, you will surely experience a fantastic thermal holiday. No matter if you want to experience something more next to your thermal spa visits, such as skiing in winter, going on breath-taking hiking tours in spring or bathing in the country's most popular lakes in summer, Austria will be the perfect destination for you.
The Austrian cuisine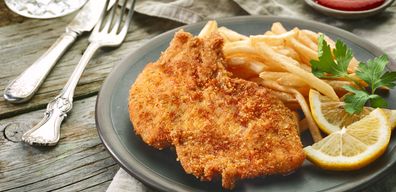 A decisive point for a trip to Austria is the Austrian cuisine, which spoils their guests according to all rules of the art: Wiener Schnitzel, Tafelspitz, Kaiserschmarrn, Linzer Torte, plum dumplums, apple strudel, Salzburg Nockerln and more delicacies are waiting for you in our thermal spa hotels.
Nature and landscape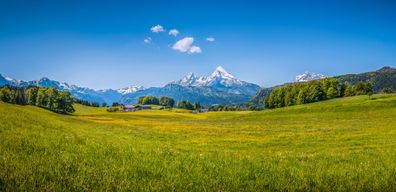 Deep green alpine meadows, impressive mountain peaks, extensive forests and idyllic lakes can only be found in the "Land of Mountains and Lakes", in Austria. The beautiful landscape in which the thermal spa hotels are located provides a direct recreational effect from the moment you arrive. In addition, many attractive cities are waiting to be visited by you.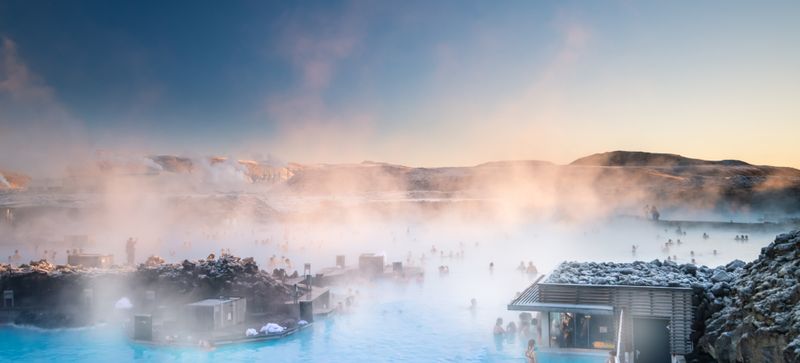 FAQ - Everything about thermal baths in Austria
What is the best season for a thermal holiday in Austria?
Depending on your personal preferences, a thermal spa holiday in Austria can be especially fun in winter, when you can admire the snow-covered mountains from your warm jacuzzi . If you like winter sports, Austria is the perfect destination for skiing, for example. Afterwards you can stop by your wellness temple and let yourself be pampered. Austria's nature in spring and summer is equally unbeatable beautiful. Our thermal hotels are located right in the middle of nature and offer great thermal holidays all year round.
Which are the top thermal spas in Austria?
The most popular thermal spa hotels in Austria are:
Rogner Bad Blumau
Aqua Dome Tirol Therme Längenfeld
St. Martins Therme und Lodge
Alpentherme Gastein
Vöslauer Thermalbad
Therme Geinberg
Eurothermen Resort Bad Schallerbach
Tauern SPA Zell am See
Amadé Thermal Baths
Linsberg Aisa Therme
How long should I stay at the thermal hotel in Austria?
If you are longing for a short but powerful break to recharge your batteries, a stay of just 2 days at our thermal spas with an overnight stay is worthwhile. But if you also want to discover nature or one of the culturally rich cities, or if you want to treat health problems successfully, we recommend staying at least 5 days.
What do I need for my thermal holiday in Austria?
Since most of our thermal hotels will provide you with a bathrobe and slippers, as well as towels, you don't need to bring much else and save space in your suitcase for a nice souvenir. But you should definitely pack bathing clothes for the thermal spa as well as comfortable hiking boots.
Can I take my children with me on my thermal holiday?
Most thermal spas specify a minimum age of 16 years, at least for the sauna and spa area. If you are travelling with children under 16, check beforehand which areas are especially family-friendly. For the very young ones, some places even have local childcare facilities, so that parents can relax and unwind without worries.
Which thermal spas in Austria are particularly suitable for families?
Austria has a large number of child-friendly thermal spas. One example is the H20 Therme in Bad Waltersdorf.
What can I expect from the cuisine in Austrian thermal hotels?
Quite a lot! You start the day with a hearty breakfast, either at the buffet or perhaps you prefer to spend the morning in bed in your hotel room. This way you are strengthened for the day in the thermal bath. If you get hungry here, don't worry, because the typical Austrian classics are also catered for in the spa restaurants and cafés. In the evening, regional and international dishes are served in the hotel restaurants.
Are Austria's thermal baths suitable for the disabled?
Some are. St. Martins Lodge, for example, offers barrier-free thermal spa experiences with a 20% discount and free admission for a registered additional person. Find out more on the pages of the thermal baths you are interested in.
Why is Austria ideal for a thermal holiday or a thermal wellness holiday?
Austria not only offers many healing thermal hot springs, but is also perfectly located in Central Europe. An untouched nature, cultural treasures, good food and good wines will round off your thermal experience in Austria.
Find your perfect thermal spa hotel in Austria
You might also be interested in the following destinations: