Discover our best thermal bath hotels in Germany
What makes German thermal baths so special?
First of all, German thermal baths offer a particularly wide variety of saunas, steam baths, massages, and other wellness treatments that promote not only relaxation but also health. The high-quality thermal or healing water that comes from German thermal springs is also involved in promoting health. Added to this is the beautiful German nature in which many of the thermal springs are embedded. Thus, your thermal bath vacation becomes an unforgettable highlight also for nature lovers and adventure fans.
Our hotels also contribute to making your thermal bath vacation "at home" something very special, as they spoil their guests with years of experience, excellent staff and top facilities, as well as sensational location.
The German thermal water
Spas have a long tradition in Germany. Thermal springs were already appreciated by the Romans when they set up their camps in present-day Germany and used the natural mineral springs for regeneration. They already knew back then about the healing success of the thermal water. The idea of the Romans prevailed, with the difference that today we know about the specific composition of the water in the individual spas, which in turn ensures that numerous ailments can be treated effectively and specifically in German spas. Most of the important healing springs are found by wellness vacationers in Bavaria, but other German states are also known for their thermal springs. If you would like to learn more about the effects of thermal water and the minerals it contains, please take a look at our page on thermal water.
How does the water from Germany's thermal springs help?
Excellent spa hotels and sauna facilities
In the last decades, German thermal spas and adjacent thermal hotels have become more and more diverse. The thermal baths thus offer something for every taste, no matter whether you are longing for the South Seas, the Mediterranean climate or thermal experiences dating back to Roman times.
Many of the thermal hotels in our programme are directly connected to a larger thermal spa, which you can easily reach via the "Bademantelgang". Most of the time, the entrance to the thermal baths is already included in our travel packages, so you don't have to organise anything on site. You sleep and eat in our selected accommodations, while during the day you explore the nearby thermal baths with sauna landscape and more. Some of our hotels even have their own small thermal baths or spa and sauna area.
If you wish, we can also find a hotel for you, which will give you a medical check-up at the beginning and accompany you with health advice during the whole therapy.
Our top thermal spa hotels in Germany at a glance
Germany's best spas
Therme Erding near Munich
The hot spring Erding near Munich is not only the largest hot spring landscape of Germany (140.000 sqm), but also the largest hot spring in the world. Besides perfect recreation and deep relaxation, top-class entertainment is offered here: From live music at the pool and a five-stage wave pool to the ultimate virtual reality slide fun and the most extraordinary sauna infusions.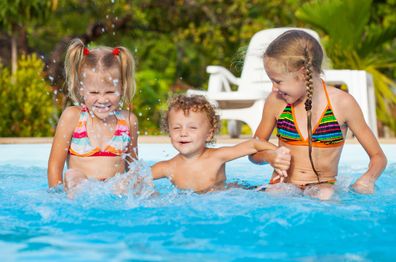 Das Tropical Islands
As the name suggests, the Tropical Islands in Berlin is a tropical place. The thermal spa and hotel is perfect for a short vacation where it is easy to leave your everyday life behind. Tropical Island has it's own rainforest, a tropical village and traditional Thai massages. Incidentally, Tropical Islands also holds a record for the longest wild water canal. A newer highlight is a standing wave, which also makes surfing in the Tropics possible.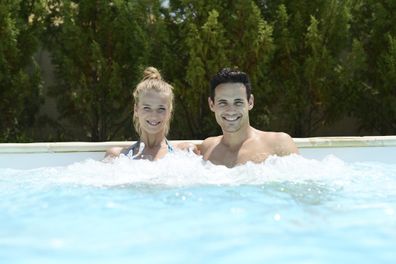 Europe Spa Bad Füssing
The Europa Therme is one of the largest thermal spas in Bavaria and uses particularly vitalising and regenerating thermal water. In addition to the relaxing oasis of calm, a "deceleration pool", and the "AeroSalzum", the sulphur gas bath is one of the highlights of the thermal bath. A bath in the pool promises relaxation of the muscles and immediate pain relief.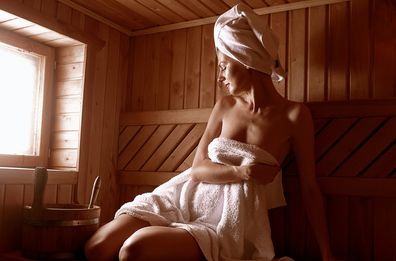 The 6 most beautiful regions for your thermal vacation in Germany
The Coastal Regions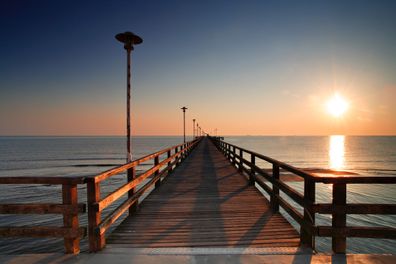 Where could a thermal bath stay be more relaxing than at the German coastal regions? After soothing thalassotherapy treatments in the spa, you can take a soothing walk in the evening light, feel the salty air and then have dinner in your hotel.


The Black Forest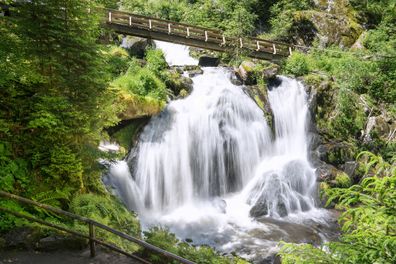 In the Black Forest, in Baden-Württemberg, you will find thermal spas and wellness hotels of a special class. The relaxing landscape, the fresh and clear air and the typical treatments with products from the region, for example with the active ingredients of spruce and fir needles, are unique.
The Moselle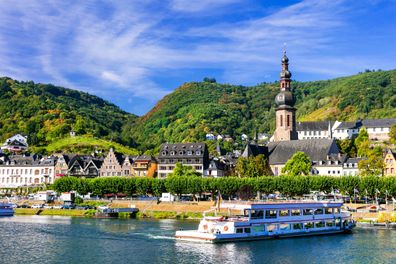 The romantic vacation region Moselle, between Koblenz and Trier, attracts wine fans and thermal spa enthusiasts alike. There are two great thermal baths, which are easily accessible from our hotels - one of them is the Vulkaneifeltherme, Germany's only Glauber salt thermal bath.

The Rhön in Franconia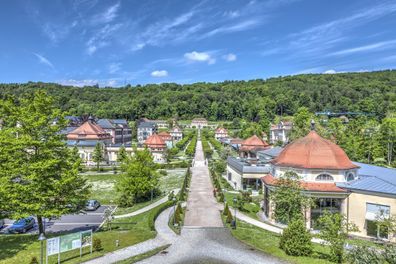 The UNESCO Biosphere Reserve Rhön is located in the border triangle of the German states of Hesse, Thuringia and Bavaria. Several thermal springs await you here, where you can gather new strength. Probably the best known of these is the KissSalis Therme in Bad Kissingen, which is one of the top thermal spas in Bavaria.

The Teutoburg Forest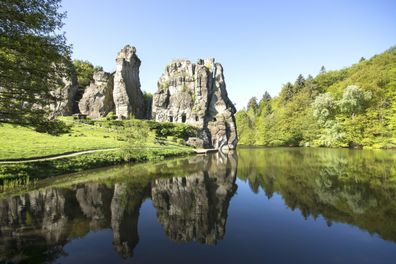 In the low mountain range Teutoburger forest, in Lower Saxony and North Rhine-Westphalia there are no less than nine magnificent thermal baths, including the Bali spa. The region offers numerous opportunities to experience nature in addition to the thermal spa pleasures. Thermal springs, moors, natural monuments - welcome to the Teutoburg Forest.
The Spreewald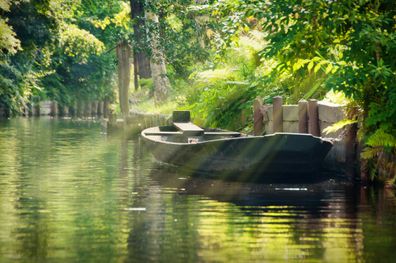 Boat trips, canoe adventures, hiking and cycling tours. You can do all this during a vacation in the thermal spa in the beautiful Spreewald. Alternatively, you can of course also choose a thermal spa with overnight stay in vibrant Berlin, and from here take a day trip into the countryside.


3 reasons for a thermal bath vacation in Germany
The comfortable journey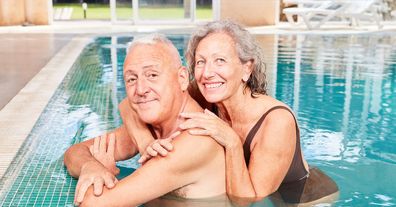 One advantage that quickly comes to mind is the particularly short and comfortable journey to Germany. Since there are top thermal bath hotels throughout Germany, you can simply choose one that suits your desire, and travel plans and thus make a particularly stress-free start to your wellness vacation possible.
The beautiful landscapes
It seems that sometimes we are not even aware of it, but Germany has surprisingly beautiful landscapes: The Wadden Sea, the rough coastal landscape in the north, lush green forests and deep blue lakes. There are even waterfalls in Germany, the highest of them is in Baden-Württemberg.
Culture and history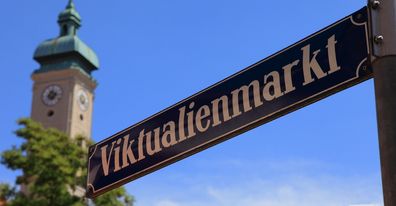 With a thermal spa vacation in Germany you can even take a trip to a romantic town in between your wellness treatments and visit impressing ruins or mystic castles. In addition, there are multiple museums and cultural sights to visit throughout the whole year.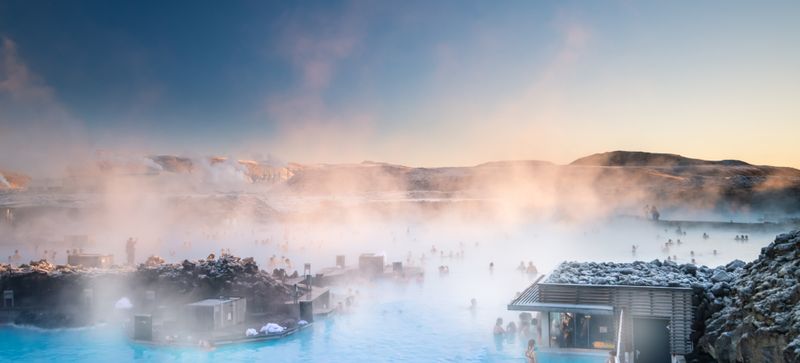 FAQ - Everything about thermal baths in Germany
What is the best time for a thermal vacation in Germany?
If you would like to explore the beautiful landscape around your wellness region during your thermal vacation in Germany, the spring and summer months are especially beautiful. If winter in Germany attracts you more, you will find many cosy hotels during that time as well.
Which are the top German thermal baths?
The most popular thermal spas in Germany are:
Therme Erding (München)
Tropical Islands (Brandenburg)
Europa Therme (Bad Füssing)
Sachsen Therme (Leipzig)
Chiemgau Therme (Bad Endorf)
Taunus Therme (Bad Homburg)
Kristall Saunatherme (Ludwigsfelde)
Thermen und Badewelt (Sinsheim)
Meersburg Therme (Meersburg)
Claudius Therme (Köln)
How long should the stay in the spa hotel be?
If you are looking for a short but powerful break, a stay of 2 days in the thermal bath with overnight stay is already worthwhile. That's enough to simply relax and recharge your energy reserves. However, if you book a thermal spa vacation to treat a health problem, you should at least plan one week. This way you can get to know the different treatments and the spa staff can adapt the treatments to your individual needs.
What do I need for my thermal vacation in Germany?
For your vacation in a thermal spa with hotel or in a thermal hotel you will need bathing clothes and towels. Most hotels provide bath towels, bathrobes and slippers, but you should ask in advance to avoid misunderstandings.
Is there a minimum age to visit thermal baths?
Most thermal baths are suitable for families, which means that there are certain areas where even the youngest children can go. However, many spas also specify a minimum age of 16 years. Before booking, check the websites of the thermal bath you want to visit. Here you will find everything from spa hotels for families to hotels for adults.
Can I take my children with me on my thermal vacation?
Yes, although there are age restrictions for certain wellness areas, such as the saunas, there is nothing to prevent you from taking your children with you on your wellness vacation. Find out in advance which of the thermal spas and hotels are particularly suitable for families. Some of our thermal hotels, for example, also offer childcare so that you can relax while the little ones let off steam.
Are there barrier-free thermal spas in Germany?
There are 19 thermal spas in Germany that are completely barrier-free. If necessary, simply contact our team, who will be happy to inform you about the respective situation in our spa hotels and the adjacent thermal baths.
Find your perfect hotel and spa in Germany
You might also like these destinations & travel themes: