---
Find Your Perfect Thermotherapy or Thermal Spa Programme
If you have clear ideas about where you would like to go on your thermal holiday, use our search bar, which you find below, to book. Here you have direct access to a wide range of spa hotels with thermotherapy around the world. Simply choose the theme of your trip, your destination and the exact dates when you are available to travel.
---
Benefits of Thermotherapy
How Does Therapy with Heat Work?
In heat treatments, heat energy is given to the body or extracted (via cold) in targeted places.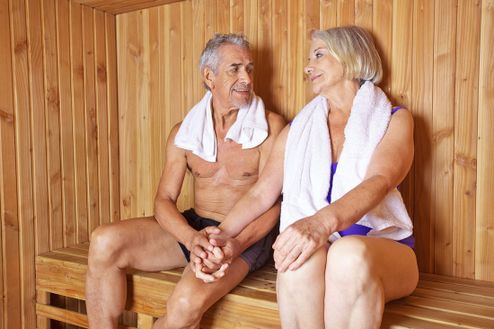 Benefits of Heat Treatments:
When the body gets warm, the metabolism increases. This in turn increases blood circulation, especially in areas of the body where blood circulation is not so good. This has benefits for the skin, connective tissues and muscles, loosening and relaxing them. Muscle pain is reduced and healing can be accelerated. Kidney activity is also increased and the immune system is relieved.
Increasing the body temperature by only about one degree increases the metabolism by 7%. This is also the reason why heat therapy should not be overdone. If the metabolism continues to increase with increasing temperature, this can become too exhausting for the circulation.
The increased heat creates a kind of "artificial fever" in the body, which activates the immune system's defences and promotes healing. However, this must be used correctly and in a controlled manner to ensure that the effect remains positive.
When the body is well warmed-up, it is much easier to move and do sport. Thermal therapy is therefore also directly related to physiotherapy. Warm thermal baths are also very suitable because even water pressure and the reduced gravity have a positive effect on the body.
Thermotherapy Indications:
Muscle pain, hardening of the muscles, osteoarthritis, rheumatic diseases of the soft tissues, lumbago, recovery of mobility after operations or injuries of the musculoskeletal system, stress.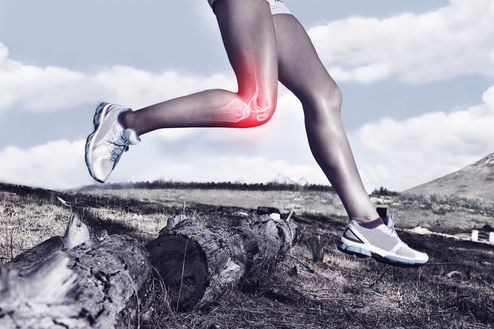 Benefits of Cold Treatments (Cryotherapy):
Cryotherapy or treatments with cold are the counterpart to thermal therapy.
Treatments with cold usually only last a very short time. The short application of cold to the body primarily affects the tension of the muscles and also causes a narrowing of the blood vessels. This can also relax cramps to a certain extent.
Cold also has an analgesic effect. This is related to the fact that the nerves transmit fewer pain signals when cold and that the small blood vessels (capillaries) are not so permeable and retain less water. For exactly these reasons, we quickly cool burns on the stove or grill with cold water or ice.
Finally, cool temperatures also reduce the metabolism, so certain metabolic disorders such as gout can be treated with cold.
Cryotherapy is the extreme use of cold, with ice or cold gases at temperatures as low as -110°C. It is used in medical procedures as well as spa therapies and has become a favourite therapy of many for its invigorating and energising yet also relaxing effect. Cryotherapy is also part of physiotherapy.
Cryotherapy Indications:
Swelling, joint inflammation, gout, bruising, sprains, severely painful muscle tension, burns and prevention or treatment of rheumatic diseases.
What are the most common treatments in thermal therapy?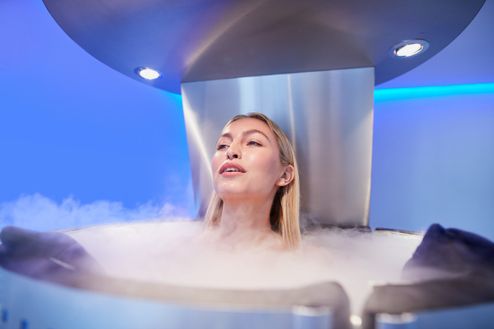 Cold Therapy with Masks:
Cold Fango mud mask
Masks with soft cold pillows or ice
Cold Therapy with Gas and Air:
Cold gas therapy, cold chambers - when in the cryo chamber, since the air itself is dry and only cooled via a cold gas, you will find that you tolerate the ca. -110°C very well.
Cold air therapy - cooling by cold air
Cold Therapy with Baths:
Ice immersion bath - very short immersion in very cold water (for example, straight after the sauna)
Kneipp alternating baths and water jets - after several minutes of heating with warm water a short cooling down in very cold water takes place (usually only 10 seconds).
View all hotels with cryotherapy here.
---
Therapy Trinity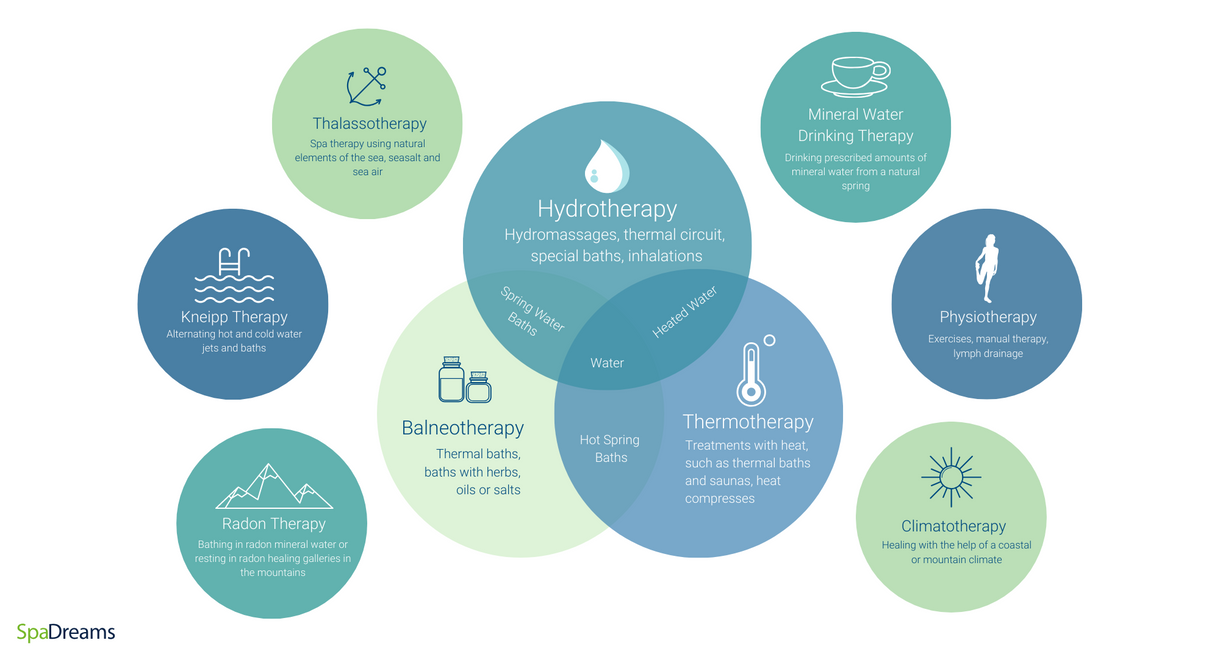 ---
Holiday with Thermal Treatments - The Most Beautiful Destinations
Europe, Asia and Natural Paradises Around the World
Wondering where to find your tranquil spa retreat, where you can relax in beautiful surroundings under the sun and enjoy thermotherapy treatments? Well, most of our thermal treatments can be enjoyed as part of a health spa therapy programme.
These programmes offer a great variety of treatments from thermal baths and warm hydro-massages, to sauna, jacuzzis and steam baths. There are also fango and medicinal mud treatments in certain spas. Here the focus is on warm mud packs together with massage and thermal baths.
If you only want a few thermotherapy treatments on holiday, you can also simply book a holiday in a hotel with sauna, steam bath and thermal bath, which in themselves are very beneficial for muscles and relaxation.
Here you can find our recommendations of the best destinations to go on your holiday with thermotherapy:
Our Most Popular Spa Hotels with Thermotherapy
Need more travel inspiration? Learn more about our fascinating spa and travel topics below:
Other guests have also been interested in: