Luxurious Dead Sea Spa Hotels
Do you want to experience the healing powers of the Dead Sea? Very good choice! When you are looking for a relaxing, unforgettable holiday or a climate therapy on the Dead Sea, there is nothing better than a health spa hotel with high quality service. We invite you to read on and find your perfect hotel.
Discover Our Top Spa Hotels at the Dead Sea
If you already know you want to book a spa resort at the Dead Sea, please use this search bar to get all available offers and filter them to your personal preferences. This way, you can easily find and book the best health spa hotel for your needs.
Your Holiday in a Health Spa Hotel at the Dead Sea
Key Topics for the Dead Sea Region
Reasons for Booking a Health Holiday at the Dead Sea
The Dead Sea's unique natural enviromnent and landscape is a must-see at least once in your life-time! The otherworldly landscape combining the marsian-like orange desert hills, the clear pale blue from the dead sea together with the stunnung salt formations along the coast is unlike anything you will see elsewhere.

The experience of floating in the extremely salty and therefore almost "oily" water is an unforgettable experience.

The Dead Sea is one of the best places in the world for improving skin health and healing skin issues with natural ingredients.

Its unique micro-climate and sunny weather mean you will return home feeling rejuvenated and well-rested.
---
Tips for Booking Your Dead Sea Spa Holiday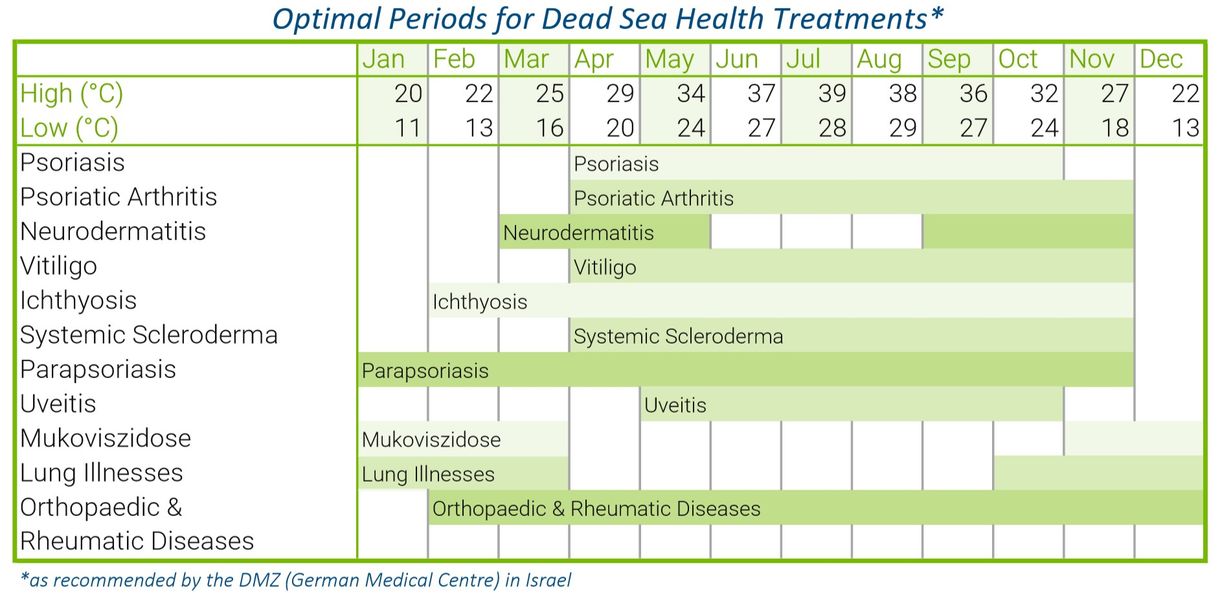 Most Popular Health Spa Hotels at the Dead Sea