Discover our most popular thermal spa baths in Italy
What is so special about the thermal baths in Italy?
First of all, Italian thermal spas offer a variety of wellness treatments, of which mud therapy is the most notable, known especially for its effectiveness in relieving symptoms of fatigue and pain. The wide range of saunas, natural pools and massages make the natural spas in Italy the ideal destination for maintaining a balance of physical and mental well-being. Italian thermal waters are known for their healing power, their great mineral wealth and for being located in true natural paradises, where the Mediterranean climate allows you to enjoy them all year round.
Likewise, in our thermal spa hotels you will enjoy an unforgettable stay, thanks to the excellent service staff, who will make you feel at home, taking care of even the smallest details, offering you personalized attention and adapting the treatment program to your needs.
The Italian thermal waters
Hot springs in Italy have a long historical tradition, dating back to the first century BC, where Roman baths acquired great importance and their use spread throughout Europe. Thanks to this legacy left to us by our ancestors, today we can still enjoy a wide variety of hot springs! With the difference that nowadays we have much more information about the specific composition of the thermal waters, a fact that allows our thermal hotels to be able to develop a concrete treatment according to the specific symptoms or ailments that each guests presents. If you want to know more about the type of water used, you can also consult our page on healing springs.
How does the thermal water of Italy help with health?
The best thermal waters in Italy for treating rheumatism and osteoporosis are found in Abano and Montegrotto, near the city of Padua in the province of Veneto. Alternatively, the hot springs on the volcanic island of Ischia also have magnificent thermal waters to alleviate the symptoms of rheumatism, osteoarthritis, and to combat obesity.
Thermal spa hotels in Italy with excellent mud therapy treatment
In recent years, natural spas in Italy have become an increasingly popular holiday destination internationally. With us you can enjoy a stay in one of the best thermal hotels in Italy. Our travel packages are focused on all types of preferences and are adapted to your specific health needs. Most of them include the entrance to the thermal baths, the use of the sauna, different mud treatments, massages and the participation in physical activities, such as aquagym. In addition, you will be accompanied throughout your stay by the best medical specialists and therapists to carry out your fangotherapy.
---
Our best thermal spa baths in Italy
The 3 best regions for thermal spa holidays in Italy
Euganean Springs
In the north of Italy, in the province of Padua, the most important thermal station of Europe is extended along the Euganean Hills, with more than 120 hotels. From this region, the two most outstanding thermal cities are:
Ischia Island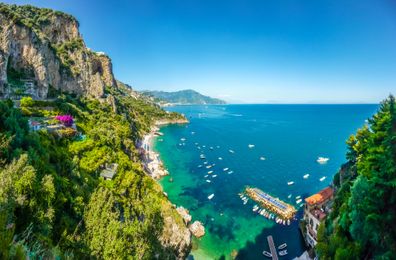 A must-see if you travel along the Amalfi Coast. The spa island of Ischia, located between Naples and Sarrento, offers a wide range of thermal centers. Crystal clear waters, natural hot springs and delicious seafood, ideal for a wellness and relaxation vacation and for enjoying the best mud therapy treatments in southern Italy.


South Tyrol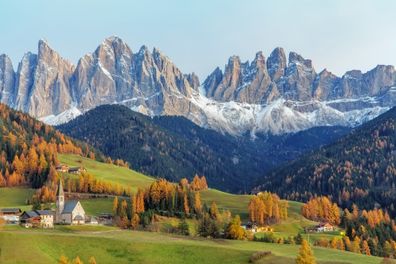 In South Tyrol, the most northern region of Italy, you can enjoy the impressive alpine nature, while engaging in mountain sports, such as hiking and Nordic walking. At the same time, you can discover the charm of the Dolomites, a UNESCO World Heritage Site, and relax by taking a bath in the thermal baths of Merano, right in the heart of the Alps.

Tuscany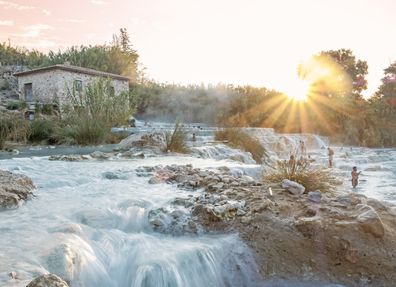 Tuscany, one of the regions with the most picturesque villages in Italy and vast rural areas, has a long thermal tradition. A visit to the thermal baths of Saturnia is a must in order to enjoy an authentic oasis of thermal water. Its calcareous pools with waters rich in sulfur will certainly give you a feeling of well-being.


---
3 reasons to travel to Italy
To explore a true natural paradise
It has a large number of natural parks where you can do outdoor activities, such as hiking, Nordic walking and climbing, and thus keeping fit and fostering mental health. You will be able to live in full contact with nature during your holiday, while at the same time benefiting from the power of the thermal waters in one of the magnificent natural pools.
To explore art and creativity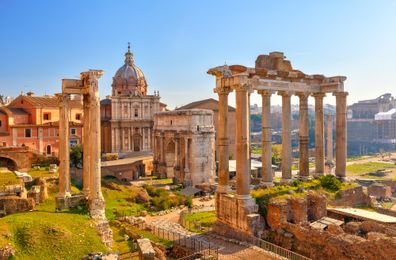 Italy is the capital of the world of art and creativity. Its enriching culture will leave you enthralled in any corner of the country: walking through the impressive architecture of its buildings, visiting incredible cathedrals and seeing works of legendary artists and sculptors. Each one of its monuments will unveil a true passion for art.
Taste exquisite gastronomy
Savour dishes of Mediterranean cuisine that go far beyond the typical pizza and pasta. In each region, you will be able to taste a wide variety of local specialties, such as risotto tartufato, polenta and carpaccio. And you can even experience the taste of raw seafood such as octopus, mussels and cuttlefish in the southern regions of Italy - a gastronomic delight for every budget!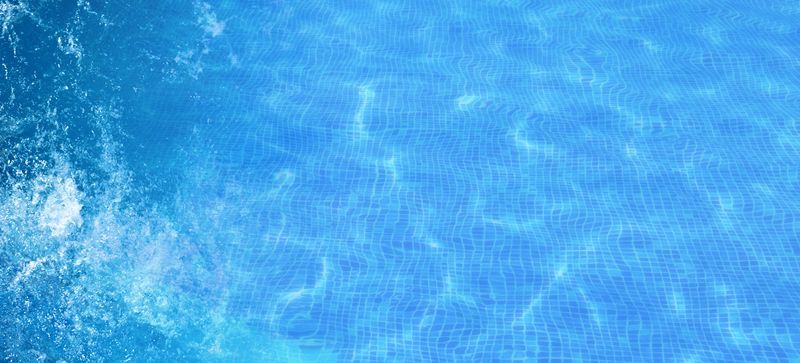 FAQ - Everything you need to know about thermal baths in Italy
What is the best time of the year to take a thermal vacation in Italy?
The Mediterranean climate, pleasant and mild all year round, allows you to take a thermal vacation in Italy at any time of the year. It is worth enjoying the landscape with its four distinct seasons, while relaxing in a natural pool in one of our thermal spas.
How many nights are recommended for a stay in a thermal hotel?
If you want a quick escape to relax in a thermal bath, a stay of 2 nights is enough. With a short break, you can disconnect and return to your daily routine as good as new. However, if you need a more specific treatment to address a health concern, we recommend a minimum of 7 nights. During this time, the spa staff will be able to develop a personalized treatment plan to meet your needs.
What should I take with me when I travel to Italy?
For a vacation in a hot spring, the most important thing is to take a swimsuit and a towel. Most hot spring hotels provide bathrobes, towels and slippers, but it is best to order these in advance when you make your reservation. And of course, don't forget to bring comfortable clothing to participate in the hotel's activity program!
Is there a minimum age for visiting the hot springs?
Most of the natural spas in Italy are suitable for the whole family, and even in many of them there is an exclusive area for the youngest members of the family. However, some hot springs specify that admission is from 16 years of age. It is best to check before booking, as we have a large selection of hotels from family to exclusive for adults. You can contact our customer service for more information.
Are there thermal baths in Italy adapted for the disabled?
Above all, in the area of Abano and Montegrotto Terme we have suitable thermal hotels. For more information, we recommend that you contact our customer service.
Find a thermal spa hotel in Italy that suits your needs
You might also be interested in the following destinations and travel topics: