Ayurveda rice recipe: Masala Rice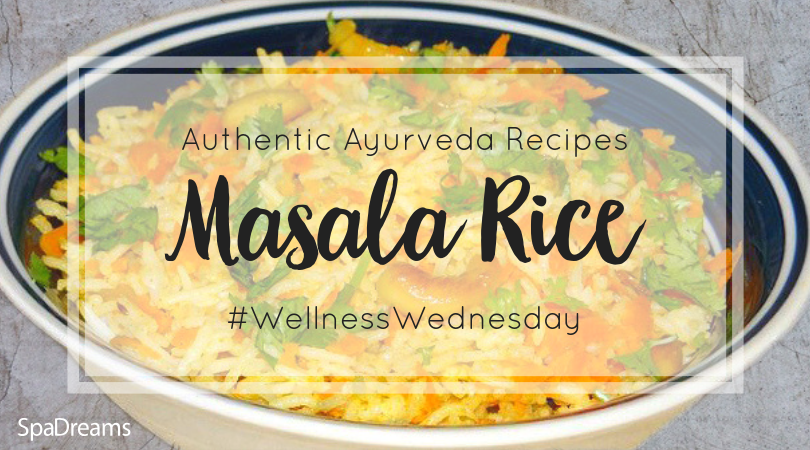 Are you a rice lover? If so, "Masala Rice" is an Ayurvedic recipe you have to try. A richly spiced rice dish with creamy cashews and coconut are balanced by refreshing coriander and courgette, making it a delicious and aromatic alternative to the most common rice dishes. It's easy and quick to prepare and is the ideal dish for the times when you fancy something original and healthy.
Indonesian Chef Komang recommends this recipe to us; according to him, cooking is, above all, a matter of the heart. He has a great passion for food that he exhibits in the place of his origins, Bali. Here, as a chef, he works at the Zen Resort Bali, a luxury resort with Zen Spa for Ayurvedic treatments and Balinese massages.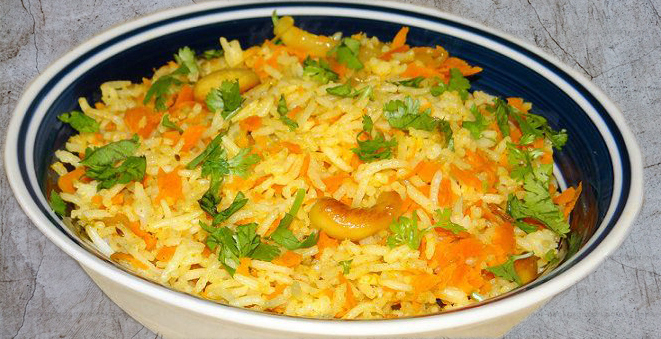 Serves 2 – 3 People.
The ingredients and instructions are listed below:
Ingredients
Salt
200 g basmati rice
2 small courgettes
2 tablespoons clarified butter or ghee
200 g peas
1 ½ teaspoon black mustard seeds
1 ½ teaspoon turmeric powder
1 ½ teaspoon cumin
2 bay leaves
2-4 cloves
1 pinch of cayenne pepper
2-3 cardamom pods
3 tablespoons unsweetened, grated coconut
1 bunch of green coriander
10 cashews
Preparation
Cook the rice according to the instructions on the packet in slightly salted water. Wash the courgettes, clean them and cut them finely into small cubes. Heat the clarified butter or ghee in a pan. (Use oil if you are non-dairy or vegan). Add all the spices and cook over medium heat until the mustard seeds release their aroma. Add the courgettes and peas to the mixture.
Drain the rice (if necessary) and add it to the mixture. Add grated coconut and remove cardamom pods and cloves. Wash the coriander in cold water and chop the leaves finely. Chop the cashews. Use both as a garnish, serve warm.
A recipe prepared with many types of spices, as Chef Komang usually does, in line with the traditions of Ayurveda. A perfect combination of different flavours, from sweet, sour, salty, spicy to bitter, for a unique mix!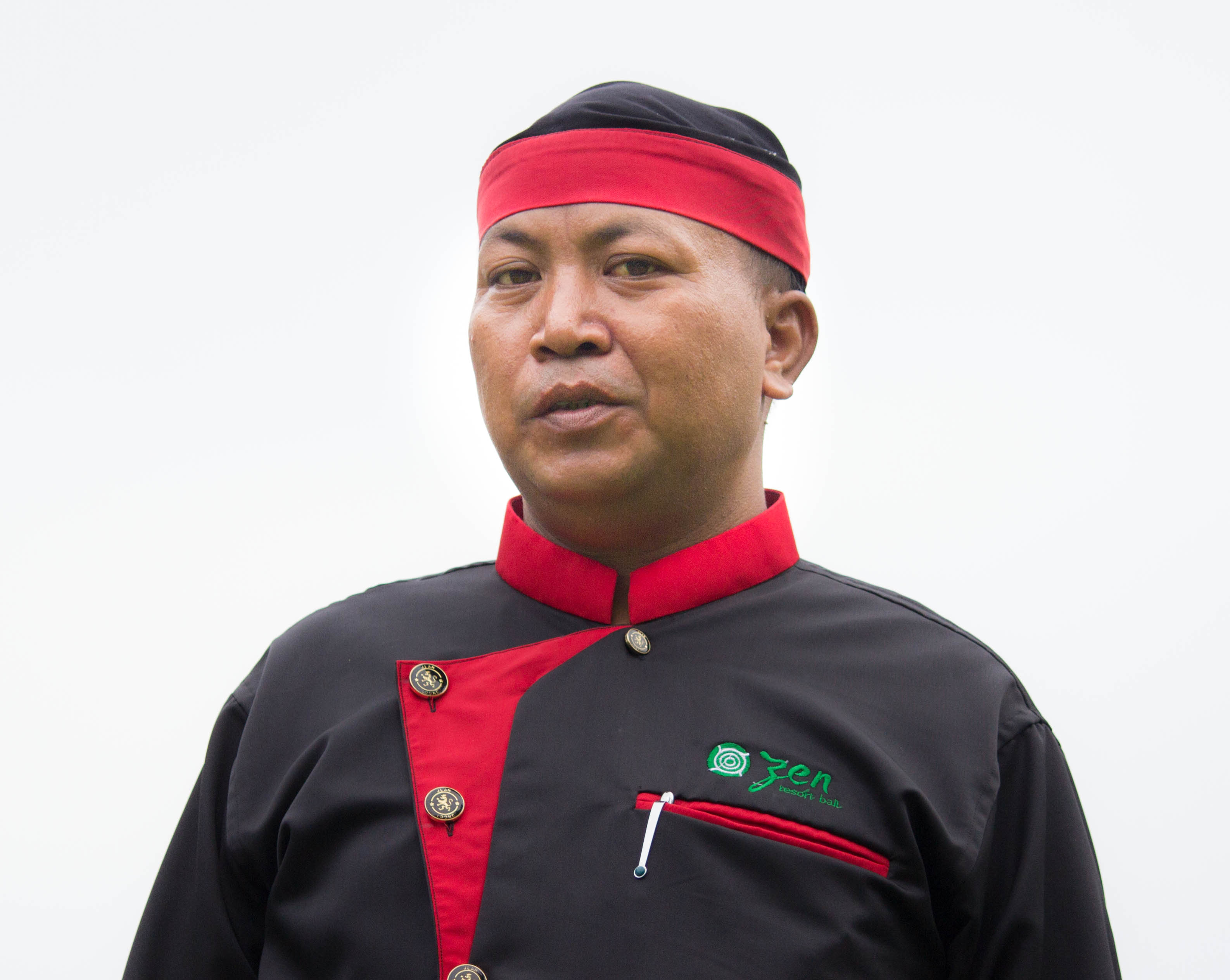 If you are looking for an all-immersive Ayurvedic experience, why not consider booking your holiday at the Zen Resort Bali? Situated approximately 300 metres from the beach with relaxing yoga packages to accompany their Ayurveda philosophy, here you're sure to be able to find the right balance between body and mind.
During your leisure time you can also attend the PADI-certified diving school, go on excursions and cultural trips, such as swimming in the springs of Banjar, meditate at the Buddhist temple Vihara, and much more.
A holistic Ayurvedic experience for the most complete well-being and inner peace possible! What are you waiting for?
If you enjoyed making this recipe or have any suggestions, comment below! We'd love to hear from you.