Your Career at SpaDreams
Open Position(s)
The following position(s) are available:
Internship Sales and Online Marketing - English Market
Praktikum Online Marketing - Englischer Markt
Trainee Customer Care and Market Development - English Market
Trainee Online Marketing and Customer Care - English Market
Trainee Online Marketing - Englischer Markt
Please note: We may offer more positions for the right candidates who would like to support our team. If you are looking for permanent employment, an internship, a placement or a traineeship you are welcome to apply and send us your CV and cover letter. The minimum length of an internship is 3 months but longer internships and traineeships are preferred.
Are you committed, reliable, a teamplayer and have experience in tourism, preferably in health tourism? SpaDreams is booming and always looking for new enthusiastic employees to join our team and help us to continue building our position as a global leader in Health & Wellness travel.
At SpaDreams, the international brand of Fit Reisen, you will be working in a small team in a pleasant atmosphere. You will also get the opportunity to gain insight into all of the different departments and processes within the company.
If you would like to join our team, contact our Human Resources department. Please send your application documents (CV and cover letter) to the following email address: career@spadreams.com
---
General Information
Digitalising the application process will speed up the process and make it more efficient for both sides, which is why we kindly ask you to send your application documents via email. Please do not send in your application via post.
Tips and general information about your SpaDreams application >>
---
10 Good Reasons to Work at SpaDreams
The Team: We have fun at work! We laugh a lot, look forward to succes and celebrate together.
Hamburg: Our office is centrally located in on of the most livable cities in Germany. Located in the charming Ottensen area, we're only a 15 minute walk from the Elbe! Ahoy Hamburg!
Frankfurt: Our office is centrally located in the immediate vicinity of the Mainufer and Frankfurt Zoo. Plus, lunch breaks can be used for tanning on the rooftop terrace!
Transparency: Every employee is in the know. Weekly meetings include eveyone from Manager to Intern.
Flat Organization: Everyone can and should bring their own ideas. We are looking forward to a fresh breeze, not only in the weather.
Responsibilities and Self-Guided Activity: In addition to daily business, there are a variety of projects and tasks that are handled by individuals or small teams.
No Dresscodes: Every employee can wear what she/he likes and feel at ease.
Joining in Together: In addition to daily lunch breaks, delicious coffee and water are available free of charge. Plus, we partake in team events, such as our FIT summer festival, yoga or even hiking in the mountains.
Positives Atmosphere: We all started from the begining. We place a lot of value on friendly, respectful, relationships. The only reason one may be annoyed is when their lunch is eaten by mistake.
Everyone can make thier own coffee and copies.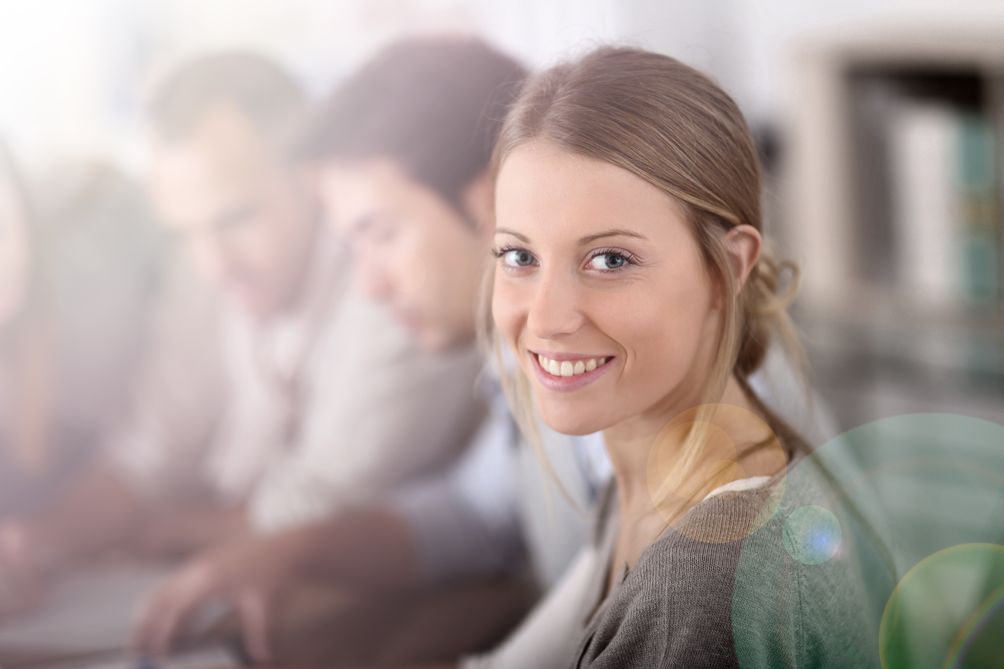 Your Contact:
Cornelia Stollenwerk
Career@SpaDreams.com
Remember

Snail-mail is out!
We are looking forward to hearing from you. Please only send your application per E-Mail. Thanks!
Where we call Home