---
Find Your Perfect Radon Spa Hotel
If you already have an idea of where you'd like to go for your radon holiday, use our search bar below to find your perfect radon spa hotel! You can also tailor the results to any specific requests, like duration of stay, destination, board type and room type.
---
Where Can You Experience Natural Radon Therapy?
Radon in Europe
We are in fact constantly exposed to radon in minute and harmless quantities. It can be found in higher quantities, for example, in uranium ores, phosphate rock, granite and limestone, accumulating in caves or water. Due to the fact that it disappears quickly the further away it gets from its source, quantities of radon can vary greatly with season and atmospheric conditions. High concentrations of radon can also be found in some spring waters and hot springs.The mineral spring water must have a certain radon concentration of 2 nCi/L (74 kBq/m3) to be classified as radon mineral water.
There are a few well-known locations for this therapy in Europe:
Jáchymov - Czech Republic: nestled in a valley in the mountains, home to a former silver mine and a radon-containing thermal spring.
Bad Gastein - Austria: located in the High Tauern mountains, the town is known for its Belle Epoque style hotels, radon healing galleries within the mountains and its beautiful waterfall.
Weißenstadt - Germany: situated on the edge of the beautiful Weißenstadter lake not far from the Fichtel mountains, this Bavarian town is home to a radon source and many excellent spa therapies.
Świeradów-Zdrój - Poland: set amongst the green Jizera mountains, this spa town is also home to high quality therapies and a radon source.
Bad Kreuznach - Germany: amongst the rolling hills of the Rhineland-Palatinate region, this spa town has beautiful nature and dedicated radon galleries.
Check out our top recommended radon destinations below!
---
Therapy Trinity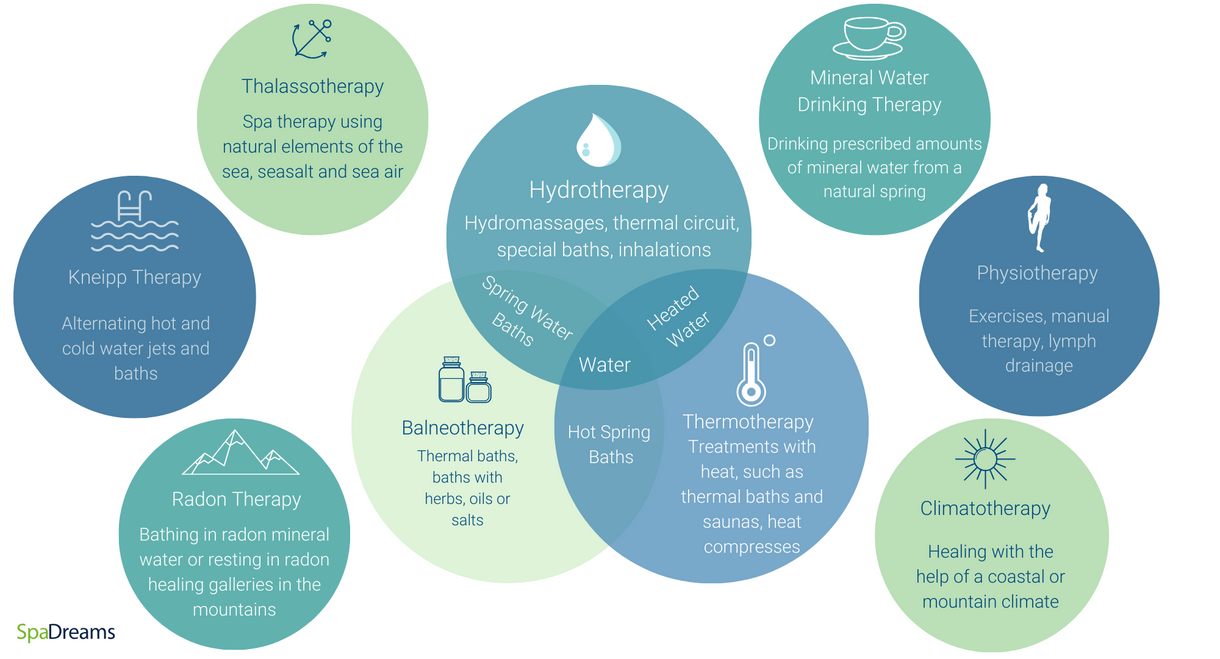 ---
Booking Your Radon Hotel
Most Popular Radon Spa Hotels