Good Information in Advance
At SpaDreams all bookings are package holidays, no matter if it's a hotel only or including flights. Here you will find the corresponding information for package holidays. The same form can also be found here for travel agencies as an amadeus-compatible PDF version.
Worth Knowing for Your Journey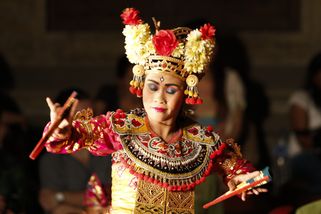 Other countries other manners...
The wisdom that is respecting different manners in different countries applies to any kind of journey, be it near or far. Once you leave your familiar home and move to new places, it will be exciting, different and new. Fellow human beings, as well as their customs, traditions and culture, should be met with an open-mind and positivity. Courtesy, prudence and a little preparation for the journey are the nuts and bolts to a successful trip.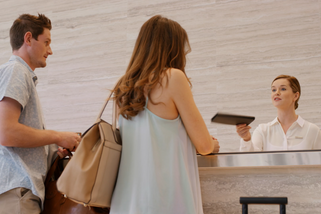 Arrival and Departure in General
As a rule, the rooms in the hotel are available from 2 pm to 3 pm. For a late arrival (from 6 pm) you should definitely inform us. The check-out times are determined differently from hotel to hotel, but are mainly between 10 am and 12 pm.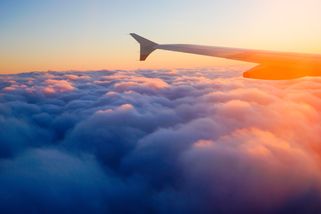 On your travel/ booking confirmation you will find the estimated departure and return times. Timetables, flight routes and flight times can change at short notice. The flight times depend on the airline and can also be in the early morning or at night. Please consider the arrival and departure day primarily as a travel day. Flight delays cannot always be avoided, e.g. unfavorable weather or overcrowding of the airspace can lead to delays.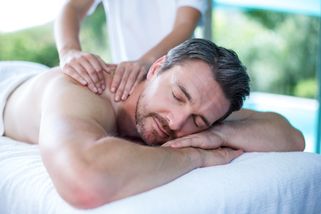 Additional applications / services (especially for beauty weekends) should be reserved in advance if possible, a booking on site can not always be guaranteed. Certain applications, such as Gymnastics, yoga, autogenic training always take place in groups, unless otherwise stated. Applications may, in exceptional cases, also take place, even though the room on the day of arrival is not yet ready or on the day of departure is no longer available.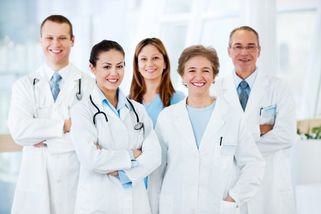 Doctor Consultation at the Destination
The results of the initial examination by the authorized doctor at the destination will determine which treatments you will be prescribed. In many spas, complete or complex health programmes are offered in which the treatments prescribed by the doctor are included in the spa price. Be sure to follow the recommendations of the spa doctor, as well as the therapists and staff of the thermal, beauty and wellness centres. A guarantee of success when participating in a program (spa, wellness, fitness, beauty) cannot be given unfortunately.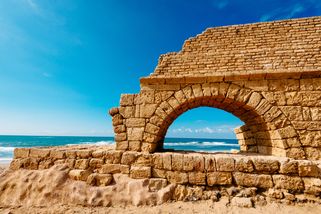 Insofar as we are notified of short-term construction activities with adverse effects, we will inform you immediately. We always strive to provide you with acceptable solutions in the form of a replacement offer or a free cancellation.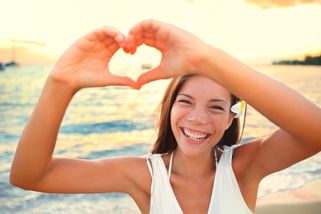 If you find the same hotel, resort or package deal with the same services with another provider at a lower price within 14 days of your booking at SpaDreams, we will refund you the difference without any problems. You only have to provide us with written proof of the lower price, the services actually included and the actual bookability of the offer. Excluded from the Best Price Guarantee are flights with daily updated prices as well as offers that are only accessible to a limited group of people.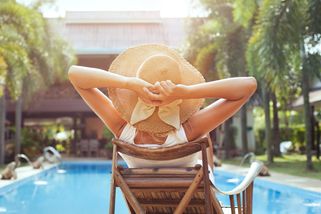 Single rooms are often double rooms for single use (see Hotel descriptions). Real single rooms are available in hotels usually only in limited numbers and can differ in location and facilities of double rooms. You are entitled to accommodation in the room category confirmed by us. The division of the rooms is up to the hotelier. A certain location of the room can be forwarded as a non-binding customer request to the hotel, but it is not guaranteed.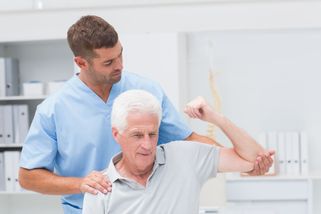 Not all of our trips are appropriate for guests with limited mobility. Please contact SpaDreams before booking. We will be glad to clarify for you which mobility restrictions the specific trip can be booked for.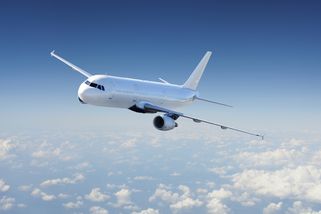 Many airlines offer online check-in just 72 hours before departure. You can quickly and conveniently confirm your presence on board and select a seat.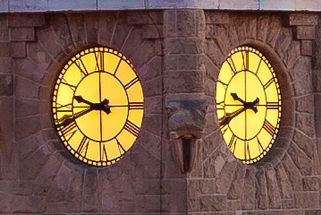 Flight Times & Flight Time Changes
You will receive the flight times from us together with the dispatch of the travel documents. However, as there are always short-term changes, we would ask you to check your flight times 48 hours before departure on www.checkmytrip.com. All you need is your 6-digit flight number, which may contain numbers and letters. Example: K4D28N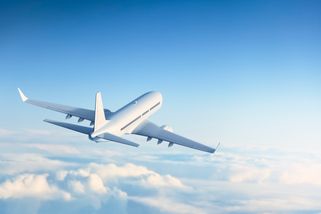 The EU has strict aviation safety standards. Some airlines are therefore considered to be at risk due to safety deficiencies or are completely prohibited from operating within the EU. The legislator obliges us to draw attention to the so-called "black list in air traffic" of the European Commission, which lists all insecure airlines.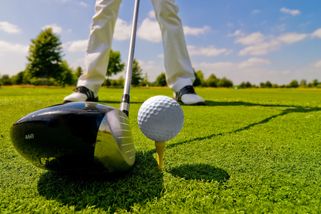 SpaDreams uses the term "Golf Course Nearby" to indicate the appropriate destinations. Also in the hotel descriptions under the section "Leisure" you will find information about nearby golf courses. Please note that golf courses can be closed due to weather conditions. You can usually ask for information about green fees and tee times at the reception of your hotel.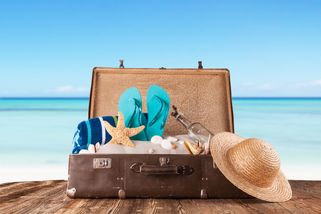 Money Import Scheme for the EU
The European Commission is asking travel companies to provide their customers with the following rules for importing and exporting: Since 15 June 2007, all persons entering or leaving the EU with cash worth 10,000 euros or more are required to declare it at customs. This scheme is based on Regulation (EC) No 1889/2005. The purpose of this measure is to combat money laundering, terrorism and crime, as well as to enhance security and prevent crime at EU level. For more information on the obligation to declare funds at the border crossing, please click here.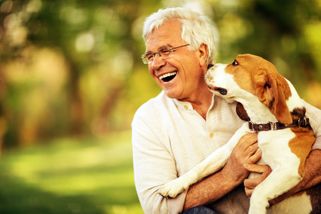 The accompaniment of dogs is sometimes allowed (for information see respective hotel page). A pre-registration with the indication of breed/size/weight of the pet is always necessary. In dining rooms/restaurants, common areas, lifts, pool, spa and spa areas, etc., pets are not allowed. The costs have to be paid locally.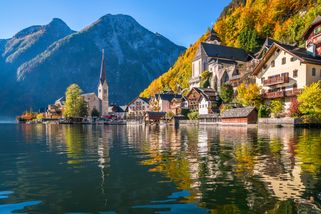 Hotel Location and Air Conditioning
City hotels as well as hotels in rural areas can be very loud depending on the environment. "Quiet" in the hotel description refers to the geographical location. Especially in larger hotels there can be a lot going on and thus more noise disturbance, e.g. through discos, bars or open air restaurants. In southern countries, when the weather is hot, life takes place in the evening and at night on the streets. Heating and air conditioning are often operated centrally in the facilities, so that the service is then at the discretion of the hotelier. This may also cause some noise.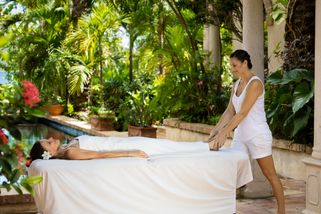 Since the ideas of comfort are different, SpaDreams classified hotels itself. However, this does not always correspond to European hotel classifications. In the end, you can only expect the hotel facilities and room facilities as described in the catalogue.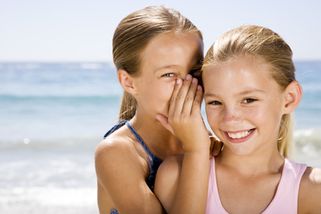 Many hotels offer a child discount, as can be seen in the catalogue. This always refers to the nightly stay and board prices, as can be seen in the price table for accomodation in the parent's room. This is not applicable to our holiday programmes.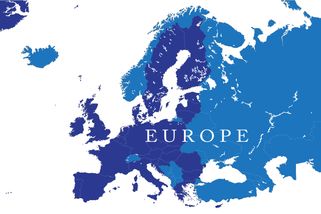 Consular or Diplomatic Protection of EU Citizens
Citizens of the EU have the right to seek consular or diplomatic protection from all other EU Member States if their home country in the country of destination is not represented by a consulate / embassy. The information on consular protection for EU citizens can be found on this page.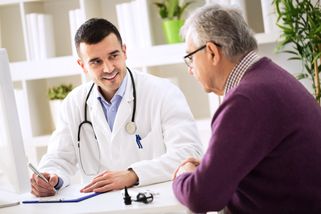 Booking a treatment programme always presupposes that you have a minimum physical capacity. If you have any concerns about this, we advise you to check with your doctor that you are fit for the treatment programme. This will determine if you have a contraindication that precludes the use of certain procedures. Please bring all current medical documents that you have with you to the treatment programme. We will gladly send you a corresponding form for your doctor on request.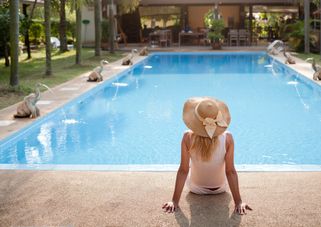 Any applicable visitor's tax is to be paid locally, unless otherwise stated in the hotel description. The specified cost corresponds to the cost at the time of printing the catalogue.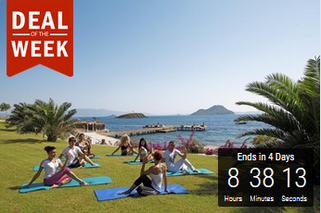 For example, 5 = 3, you travel 5 days and pay only 3. The entire trip duration must be in the discount travel dates unless "arrival on" is stated. The offers usually only refer to overnight stays, and sometimes also board. Some savings dates apply only when booking a SpaDreams package. In programmes there are also discount travel packages, e.g. 3 = 2, meaning; 3 weeks programme for the price of 2 weeks.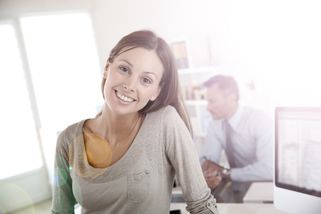 Tour Guide and Customer Care
In some resorts you will be personally looked after by our SpaDreams travel guide. If the tour guide is not part of the catalogue-described programme, then please do not hesitate to contact the hotel reception if you have any further questions. In case of problems, please contact the tour guide or us.
You can reach us from Mon - Fri from 9 am to 4 pm,Tel. 02036 087 377 E-Mail: info@spadreams.com, Internet: www.spadreams.com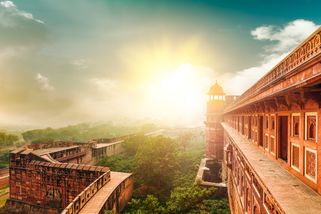 Entry, Safety and Health Information
So that you can enjoy your holiday carefree and relaxed, the Foreign Office will inform you about possible crisis areas on a daily basis. All travel and safety information from the Foreign Office can be found here.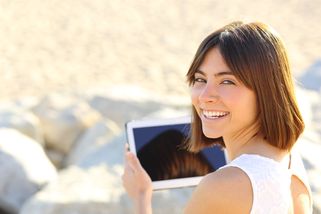 SAT-TV means only satellite reception. Whether and which English programmes can be received depends on which satellite the antenna is aimed at. We cannot guarantee that English channels will always be available.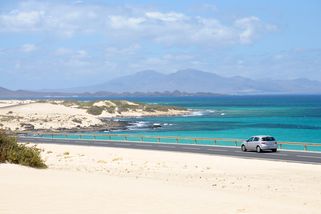 At many hotels SpaDreams offers a private transfer with a separate taxi from the train station or airport to the hotel. When you are abroad, a transfer agent waits for you, usually behind the customs clearance. Please look out for the sign of our transfer agent with your name and/or hotel name and SpaDreams. The drivers will help you to load and unload your luggage. You should also check that all of your luggage has been loaded into the car before leaving.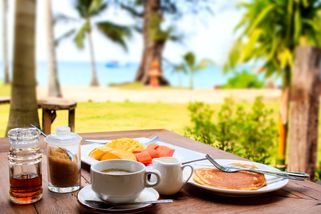 In many hotels, local and traditional cuisine is offered, with breakfast mostly being served as a buffet and being a very small affair in some countries. Half board usually includes breakfast and dinner (buffet, set menu or à la carte). For half board the service starts on the day of arrival with the dinner and ends on the departure day with the breakfast. For late or late arrivals, however, the hotel will no longer have to serve dinner.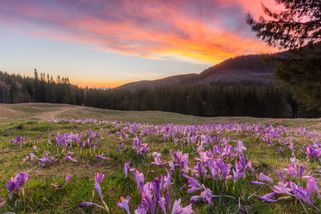 The periods of the off-season vary and do not always coincide with our holiday times. During low season the hotel and the surrounding area may have limited facilities of swimming pools, restaurants and shops. Necessary renovation and construction activities are also carried out at these times. Some hotels are a popular destination for groups due to cheaper pre-and post-season rates. Prices at season overlap are calculated proportionately.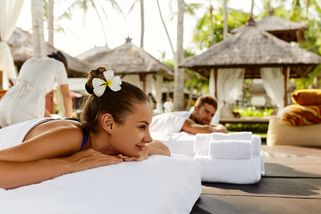 Wellness, Bathing & Spa Areas
Wellness, bathing and spa areas are occasionally available for non-hotel guests for a fee. Beaches are almost always public and cleanliness is the responsibility of the municipality.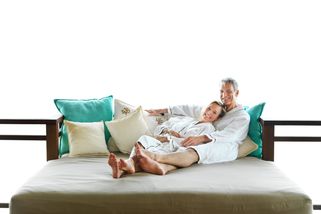 We have allocated room names such as Deluxe and Superior to our hotel rooms, to ensure accurate reservations. This means, for example, that a "deluxe room" in a 3 star hotel is not to be equated with a deluxe room in a 4 or 5 star hotel.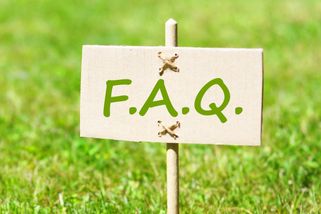 Before the trip there are always many questions about the booking, the arrival and the travel arrangements. Often our customers ask very similar questions. We have collected them and answered them in our FAQs. Take a look.